Description
It´s a walk with a local friend along the coastline and some of the most popular spots of Vallarta´s most iconic central neighborhoods. Perfect for first time visitors to Vallarta!
​A fantastic general overview of Vallarta to know where you are, learn your way around and find out what´s happening around town, while walking beautiful places. Maybe you can try some Mexican coffee or eat a taco on the way. Or just sit by the river. There are lots of picture opportunities and new places and activities to discover.
Why not mark your favorite spots on your gps so you can visit back later on your trip?

Experience Vallarta by the hand of a proud local. Although not literally by the hand :)
No hustling, no wasting or making time, no shopping traps.

Highlights
Interesting facts on local culture and (a tiny bit of) history.

Honest recommendations of Vallarta´s (cultural) activities and restaurants.

Useful info on transportation, currency, shopping, entertainment, safety and more.

Beautiful landmark spots, such as Guadalupe Church, Gringo Gulch, Cuale Island and Market, Lazaro Cardenas Park and the famous Malecon. Mountain, river, beach. All in one.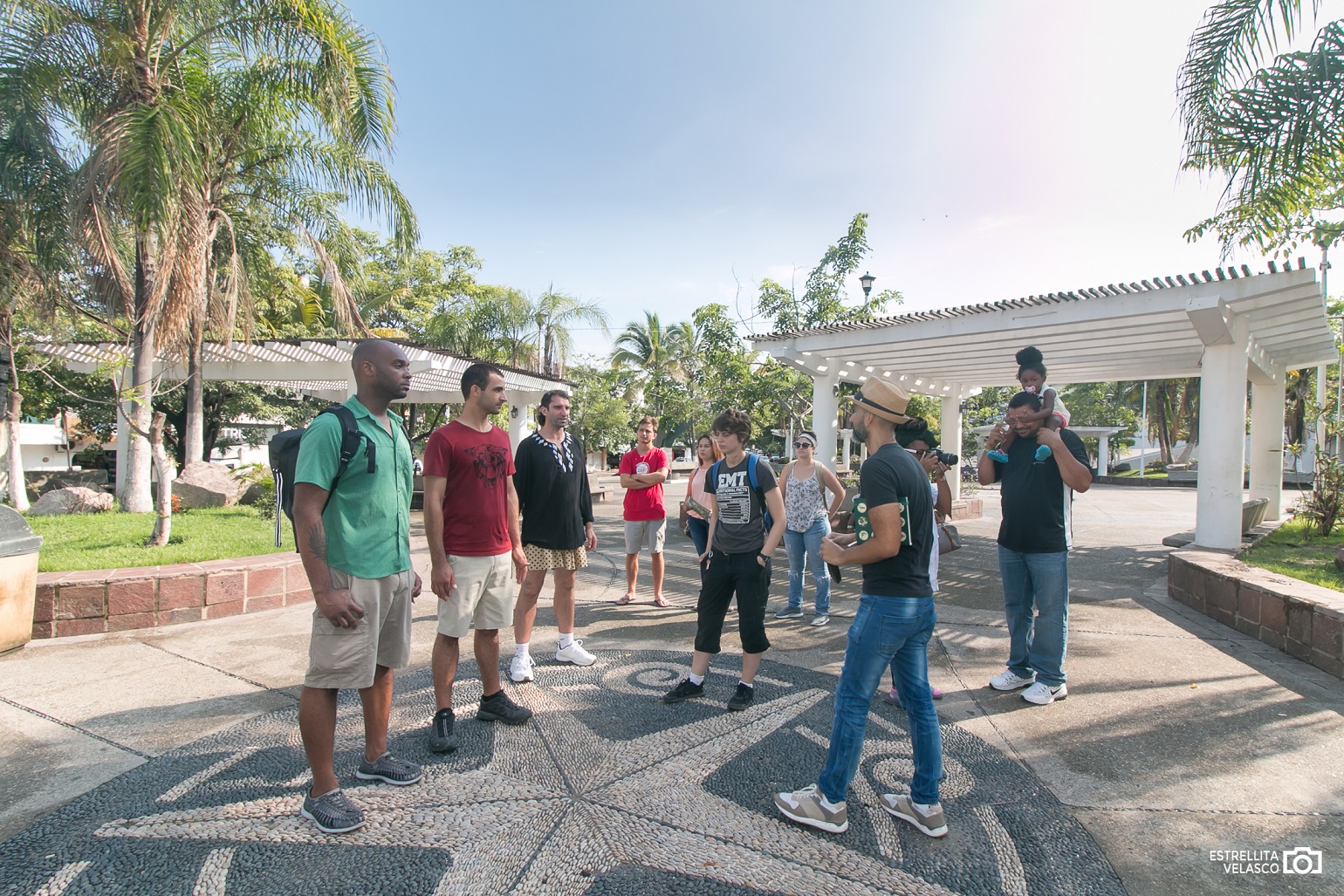 How long
It´s about 3 hours and about 2.5 miles, give or take.
How much
The walk is free. However, as a gratuity, You Pay What You Want.
At the end of the walk, if you are happy, you contribute with the amount per person (in pesos or dollars) you feel is right. We will make sure you feel it's worth every penny.
Reservations are made on the honor system. You are making an honest commitment to attend a limited capacity group.
Where
We meet at Parque Hidalgo, a popular city landmark located downtown at the beginning of the famous Malecon. And we walk from there. Sometimes, we take a bus.


So...
Select a date above an reserve your spot!
Dates not shown in the calendar are either full or not available.
Contact us at welovevallarta@gmail.com if you would like to request a private tour.
*Walks do not operate in dangerous or severe weather.