About this Event
Who Are We?
DeeCilla Comfort Center is a veteran founded 5013c non-profit organization that provides intervention and prevention programs to give youth and young adult hope for an abuse free future. We provide programs that aid in creating a solid foundation with healthy relationships that help youth and young adults thrive.
Why This Event?
THE FACTS
One in three adolescents in the U.S. is a victim of physical, sexual, emotional or verbal abuse from a dating partner, a figure that far exceeds rates of other types of youth violence.
Only 33% of teens who were in a violent relationship ever told anyone about the abuse.
Eighty-one (81) percent of parents believe teen dating violence is not an issue or admit they don't know if it's an issue.
Though 82% of parents feel confident that they could recognize the signs if their child was experiencing dating abuse, a majority of parents (58%) could not correctly identify all the warning signs of abuse
College students are not equipped to deal with dating abuse – 57% say it is difficult to identify and 58% say they don't know how to help someone who's experiencing it.
One in three (36%) dating college students has given a dating partner their computer, online access, email or social network passwords and these students are more likely to experience digital dating abuse.
THE CONNECTION
Understanding first hand, the effect from experiencing traumatic situations, DeeCilla Comfort Center was founded in 2018 by USAF Veteran, Shawanda R. Randolph to aid youth and young adults who have experienced trauma from various forms of abuse to include sexual and inter-partner violence, human trafficking, and child abuse, which may prevent them from reaching their maximum potential and making meaningful contributions to society. DeeCilla Center provides services and resources to give the "hurting" and hopeless, a new found sense of "Hope" for the future.
Shawanda R. Randolph lives to help others realize that what one has experienced is not who they are, but that part of the journey may become an integral piece in developing you for a future you would never expect.DeeCilla Comfort Center is a veteran founded faith-based non-profit organization committed to restoring hope to those who have experienced trauma experienced from sexual and domestic violence. The resource center, currently in Avondale with plans to open a set of transitional homes across the West Valley to help victims, ages 17-28, thrive as survivor survivors. DeeCilla Comfort Center helps those we serve to gain a fresh start in life, by providing program and community support to meet the long-terms needs of survivors. We provide more than just shelter, we EMPOWER survivors to gain personal, professional, emotional, financial security, and more that will last a lifetime and aid in breaking the cycle of abuse. while also providing the greater community with resources to prevent future instances of abuse.
When?
Join us on 8 February, as we join forces to build healthier relationships, emphasizing the importance and value of relationships for our youth and youth adults.
We Are Better Together!
What To Expect?
This findraising event will be a time of community, fun, mentoring, games, laughter, encouragement, empowerment, making great memories while working to protect the future of our youth and young adults.
Teams up to six players will engage in healty competition to claim the TopGolf Top Contender Title. Who will walk away claiming all bragging and boosting rights?
Prizes also avilable for Top Jr. Contender, and Top Adult (Individual) player.
Do not forget about opportunity to take your shot at the Hole N One $10k prize.
We cannot wait to you on 08 February, 2020.
Stay tuened for updates for the event so you can take home some amazing prizes (Just in time for Valentine' sDay).
Did Someone Says Gifts and Prizes?
Thanks to some great and gracious community supporters, we are honored and grateful to to announce donors supporting our event. Great items are available during our silent auction. Continue to follow the site for updates.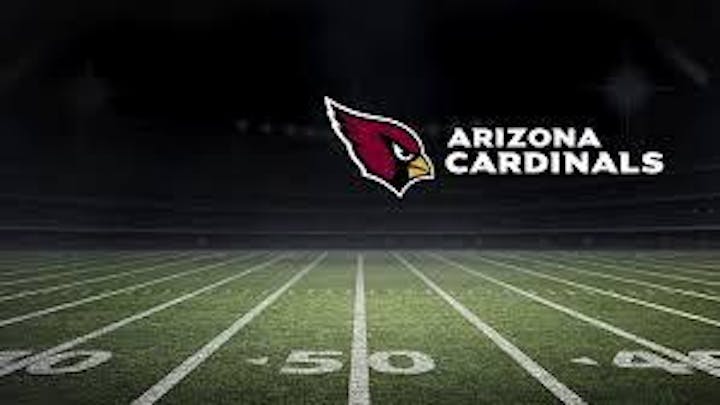 Signed football from the AZ Cardinals