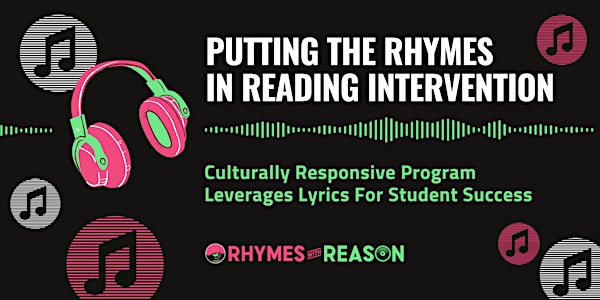 Putting the Rhymes in Reading Intervention - A Webinar
Culturally Responsive Program Leverages Lyrics For Student Success
About this event
Hear about how one patent-pending technology puts a creative spin on literacy skill development. In this free webinar, we'll discuss how students' reading skills and vocabulary have improved daily when motivated by our music-packed program.
When: Monday, October 3rd, 2022 at 3:30pm ET.
Please RSVP via Eventbrite by October 3rd at noon ET.