Putting the pieces Together to Create Healthier Smiles, Earlier in Life....
Description
Licensed Providers: $1,850

Supportive Therapists and

Pediatric and Orthodontic Residents

:

$695


Non-Licensed providers

$395
Click on Tickets tab to get complete description)
When:
December 8-10, 2017
Friday, Saturday 8:00 AM – 5:00 PM,
Sunday, 8:00AM -12:00 PM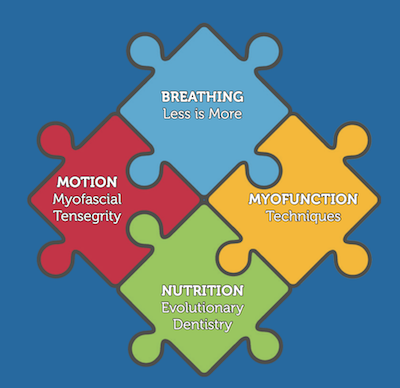 The Dentist plays a pivotal role in both discovery and remediation of pediatric health problems. We stand as a primary gatekeeper to ENT, PT, ST, OT, DO, Pediatricians, Neonatologists and other Medical Specialists, Chiropractors, Myofascial and Myofunctional therapists, Orthodontists, IBCLC Lactation Consultants, and other Dental Specialists, and the Social network of providers including Psychologists, Psychiatrists, School Nurses, etc. Seen in this role, we are indeed the 'Physicians of the Mouth.'
The Conference Goal is to come away with an appreciation and awareness of the benefits of early treatment. The new paradigm of early intervention is here. Parents and children are aware of this and have growing expectations that we can deliver these vital services for their children; thus, the seminar theme of 'Creating Healthier Smiles, Earlier in Life.'


20 Hours of Continuing Education Credit
When:
December
8-10, 2017
Friday
, Saturday 8:00
AM
– 5:00 PM,
Sunday
, 8:00AM -12:00
PM
Event Lodging: Comfort Inn, 3001 NE 11th St., Bentonville, AR 72712, Ph: 479-254-7800. Specify: My Village Pediatric Orthodontic Seminar
Nearest Airport: XNA (Northwest Arkansas Regional Airport). 20 minutes from My Village Pediatric Orthodontics, Crystal Bridges Museum of American Art, and Comfort Inn.
Access By: Taxi, Uber, Limo

Email Us at: conference@myvillagesmiles.com
For More Info, Visit our Events Page