Description
Join us on December 13, 2017 at Verizon Wireless Market HQ in Irving, TX for "PUTTING PUBLIC SAFETY FIRST". This event has been designed exclusively for those concerned about First Responder readiness and the Future of Public Safety. At this event you will learn about Verizon's recent commitment to deploy a Mission Critical Public Safety Core. We will provide details of how this new core will enhance your ability to communicate in times of congestion or crisis, We will also discuss how our new Public Safety core will complement our existing ecosystem of Public Safety solutions that will help to address the below challenges.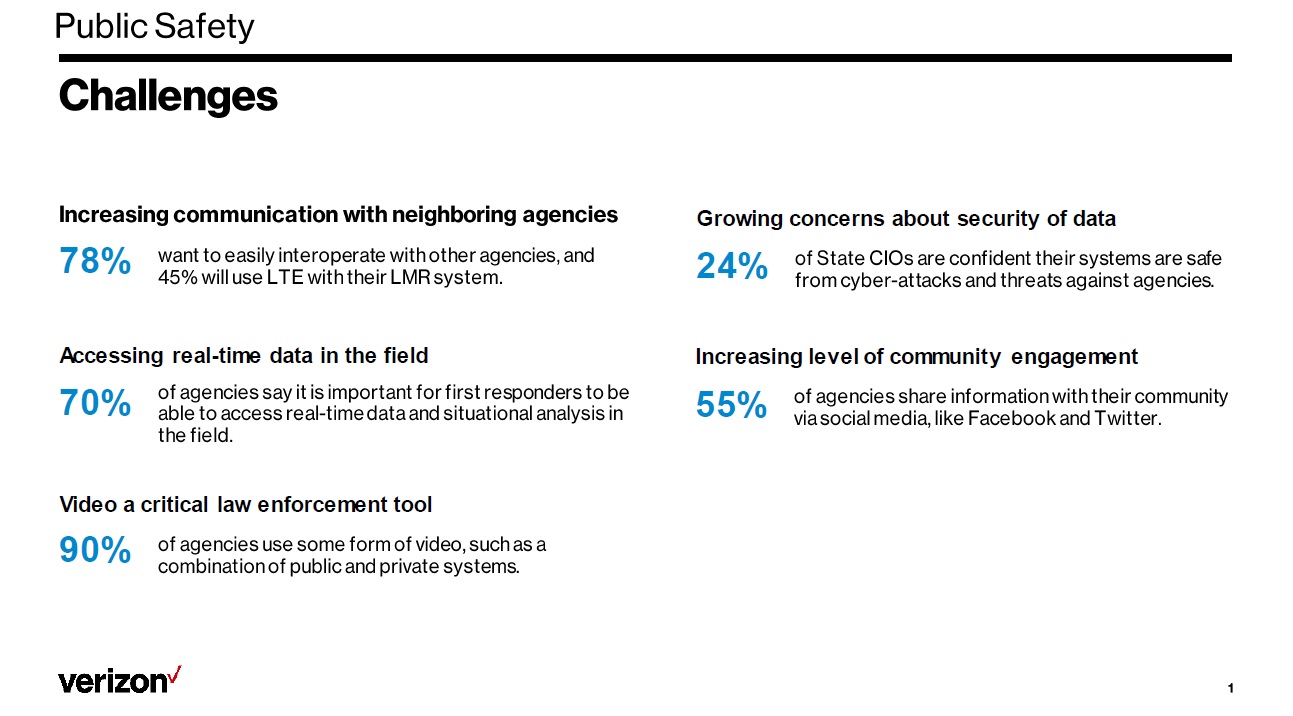 Topics to be covered are:
Verizon and Public Safety

Investments for the future

that will benefit Public Safety

Public Safety Core and Public Safety Applications

Verizon's Public Safety Ecosystem - Applications and Equipment Demos

Status of 5G

How to partner with Verizon to get the most out our network and the services you use
See below for further details:
Date: December 13, 2017

Time: 9:00am - Noon (light lunch to be served at noon)

Address: 600 Hidden Ridge, 4th Floor Data Lab, Irving, TX
If you have any questions about the event, please call Jose Martinez at 2144375042.

* Lunch has been approved by the Verizon legal department and is within government gift guidelines. The cost to Verizon for the meals is under $15.00/attendee.