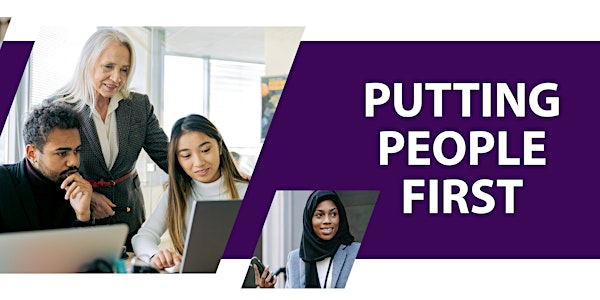 Putting People First: Breaking Down the 2021 Wage & Benefits Survey Report
Dive into the results of the King County Nonprofit Wage & Benefits Survey and learn tips and tricks for interpreting and using the data.
About this event
The 2021 King County Nonprofit Wage & Benefits Survey Report is now out! There are a lot of data to sift through, so we're here to help you interpret the information in the report, highlight key takeaways, and answer your questions. Come away with a better understanding of the state of nonprofit compensation practices in King County and what tools and resources are available to you to help you make informed decisions about your pay policies.
Stay tuned for a follow-up session in April where two 501 Commons Human Resources Consultants will discuss strategies for implementing equitable compensation practices at your organization.
About the Presenters:
Rita Haronian
Rita (Principle, Nonprofit Compensation Associates, Inc.) provided data analysis for the Wage & Benefits Survey Report. Along with her work on the Northern California survey, Rita has worked with local sponsoring organizations around the country to produce compensation and benefits surveys for their communities since 2002. She has also produced four surveys for VisionServe Alliance, a national association of nonprofit organizations that provide services to people with vision loss.
Nancy Long
Nancy is the executive director of 501 Commons, a nonprofit organization that supports the success of other nonprofits in Washington State by providing affordable technology and management consulting services, support for board and staff leadership development, back office HR, tech and financial services and free information and referral services.
Nancy is a previous vice president at Group Health Cooperative, Director of Quality at the Washington State Hospital Association, and Marketing Director for the Basic Health Plan. She has a master's degree in public administration from the Evans School at the University of Washington where she taught courses in nonprofit management and leadership of nonprofits.
Want to keep up on other 501 Commons events, training workshops, programs, discounts and grant opportunities? Sign up for our newsletter and other email updates on governance workshops, free technology classes, news for nonprofit executive directors, GiveBIG Washington updates, and other 501 Commons services.
Please bookmark Featured Events by 501 Commons and others to stay updated on workshops, networking events, and educational opportunities.