Description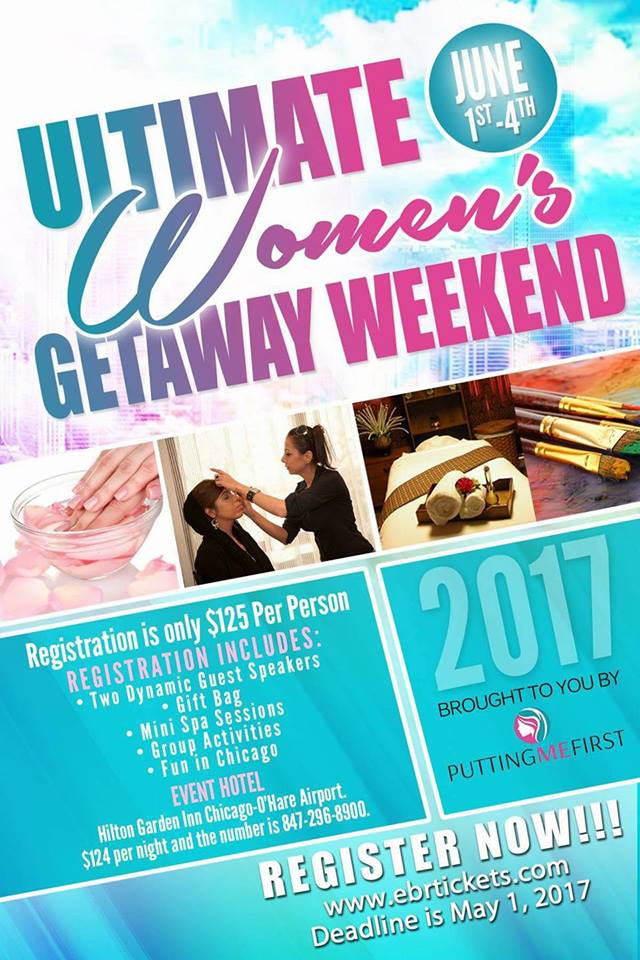 YOU MAY ALSO PURCHASE TICKETS ON:WWW.EBRTICKETS.COM (The fee is MUCH CHEAPER) Payment plan is also available on ebrtickets.com
Putting Me First is an annual weekend event for women to relax, have fun, find amazing talents that are hidden and meet new women. This event was birthed four years ago by Regan Adams. She is a married working mother who discovered after a weekend roadtrip with her friend, she had been dedicating all of her time to everyone but herself. Also during that weekend, she she found she hadn't been by herself or with friends in over five years. She also thought that if she was feeling this way, what about other women? That weekend, Putting Me First was born, and six months later, the first event was held in Atlanta, GA.
Since this event, Regan has started several businesses, and she attributes it to taking time for herself so she can focus on being a better her and growing. Also during this time of relaxation and discovery, she is better equipped to take care of the people around her.
It is your turn to take a break before you break! Please join us for a fun filled and relaxing weekend BY YOURSELF or with friends...WHY....BECAUSE YOU DESERVE IT!
Cost: $125- Includes two guest speakers, massages, mini spa, nail polish change, painting with a twist, gift bag, Putting Me First Work Journal and fun in the city of Chicago.
Hotel: Hilton Garden Inn S. River Rd.
Des Plains, IL 60018
847-296-8900
$124 per night (single and double occupancy) and full fresh cooked to order breakfast buffet included in stay. Hotel is also next door to a casino and close to the brand new Fashion Outlet Mall.
For questions please contact puttingmefirst2day@gmail.com.