Description
We are excited to host innovation expert and author Tony Ulwick who will share his advice on "Putting Jobs to be Done Theory into Practice."
Many newcomers to "Jobs to Be Done" are getting confused. With all that has been written on the subject recently, those just getting introduced to the theory are wondering: Do multiple versions of the theory exist? Why do those out there who are talking about Jobs to Be Done think about it so differently? Why are their so many different methods being touted as the best way to apply the theory?
In his talk, Tony will explain the causes for the confusion and offer ideas and tools that will enable entrepreneurs, product managers, designers and other innovators effectively apply the theory to the "jobs" they are trying to get done. Join us for dinner and an inspiring talk on how to up your product game.
About Tony Ulwick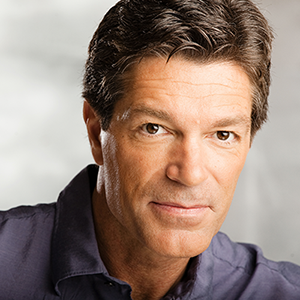 Tony Ulwick is the pioneer of Jobs to Be Done theory and the inventor of Outcome-Driven Innovation® (ODI), a powerful innovation process with a success rate that is 5-times the industry average. Tony's patented innovation practices result in products that help customers get a "job" done better. Tony is the founder and CEO of innovation consulting firm Strategyn.
He is the author of the original Jobs-to-be-Done book, What Customers Want and additional articles published in HBR and MIT Sloan Management Review. His new book Jobs to Be Done: Theory to Practice was recently published.

You can learn more about Tony on the Strategyn website and on Twitter.
Raffle Prizes
After Tony's talk, we will be raffling off several copies of Tony's new book Jobs to Be Done: Theory to Practice: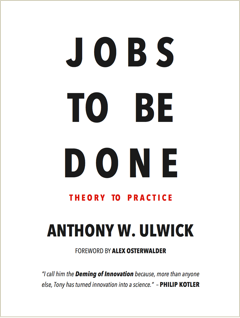 Our sponsor UserVoice will be giving away an AppleTV:
Our sponsor CipherSpace will be giving away TWO Amazon Echo Dots:

Meetup Agenda
6:00 to 6:30: Check-in, dinner, and networking
6:30 to 8:00: Tony's talk plus Q&A
8:00 to 9:00: Raffle prizes followed by networking
Note: tickets are non-refundable.
About our Sponsors
Our sponsor Medallia, who provides us with our wonderful space, is actively hiring for product management, design, and development roles. Learn more on Medallia's jobs page.
Our sponsor UserVoice captures customer feedback and metrics to help you drive your strategic product roadmap. Check out UserVoice's free "Product Manager's Guide to Awesome Features" ebook.
Our sponsor UserTesting makes it easy to obtain user feedback on your product so you can improve your customer experience. Learn more at usertesting.com.
Our sponsor CipherSpace is an Enterprise Cloud Services Provider, offering unmetered data transfers & fixed cost cloud computing, giving you predictable IT expenditures. Learn more at cipherspace.com.

Our sponsor Coreography provides corporate video and webinar solutions. Learn more at coreography.com.
Our sponsor SourceCell provides courses and consulting in Agile, Scrum, and Lean. Learn more at sourcecell.com.
Our sponsor productboard provides courses and consulting in Agile, Scrum, and Lean. Learn more at productboard.com.