| | |
| --- | --- |
| Putting in Place Entrepreneurial Governance and Leadership | |
Event Details
What it's about                                                
In this workshop you will learn why it is important for your organisation to be more entrepreneurial and in particular how to put in place entrepreneurial governance and leadership processes and practice ensuring that your organisation has always got an eye to the future and leads from the front.
You will leave the session:
§  With an appreciation of why entrepreneurial governance and leadership are integral to future proofing your organisation.
§  Having a better understanding of what are the attributes behaviours and skills associated with entrepreneurial governance and leadership
§  With clear ideas of how to develop entrepreneurial mind sets and ways of working amongst your  board and senior management team.
Who should attend?
Chairs of Boards and Trustees, CEOs and senior level management from Third Sector organisations including Social Enterprises, Community Interest Companies, Charities and Voluntary Organisations based in the North East.
This session is the first of 5 workshops in our 'future proofing' programme where we explore and explain the value and impact of becoming more entrepreneurial and business like, looking into behaviours, skills and attributes that will help you to remain at the forefront of your sector.
This session is free to voluntary organisations/social enterprises in Newcastle sponsored by Enterprising Newcastle ERDF programme.
We can also offer free places to those from outside of Newcastle sponsored by Richardson Howarth.
We can offer up to 2 places per organisation.
Those organisations attending from Newcastle may be eligible for further support through the programme.
You can cancel your booking for this event free of charge up to 48 hours before the event but for cancellations after that time we will make an admin charge of £25.00.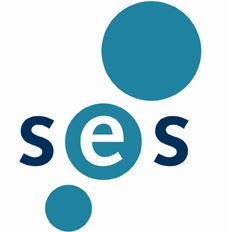 Where

The Beacon
Westgate Road
NE4 9PQ Newcastle Upon Tyne
United Kingdom


Organiser
Future Proof brought to you by richardsonhowarth
Future Proof is a development programme comprising a series of short workshops brought to you by Richardsonhowarth. Future Proof has been designed and developed to help Third Sector organisations, like yourself, become more entrepreneurial and business like with a view to supporting your long term sustainability. Richardsonhowarth have worked in the third sector for many years and from this experience, aim to show you how to:
Appreciate just how critical it is to the future survival and growth of your organisation for you be more entrepreneurial and business like in everything you do.
Put in place entrepreneurial governance and leadership processes and practice to ensure that your organisation has always got an eye to the future and leads from the front.
Use entrepreneurial planning approaches to help you become more business like , manage risk and bring added value that will future proof your organisation.
Measure your performance and impact in an entrepreneurial way that includes both social and business objectives, provides useful information for you and your clients, as well as your sponsors, and helps shape new and better ways of doing things in the future.
Be more entrepreneurial in how you present your successes and added value and how you communicate or 'sell' your organisation's achievements and promote your future plans to others.
Putting in Place Entrepreneurial Governance and Leadership