Putting Every Person In The Right Job, plus FREE $50 Core Values Assessment

Wednesday, March 14, 2012 from 6:30 PM to 8:00 PM (PDT)
Event Details
 Join Human Coach and our guest expert, Lynn Taylor, founder of Taylor Protocols, to explore what's possible for leaders and businesses when we learn how to put every person in the right seat in our companies.
The first 50 people to register will receive a free $50.00 Core Values Index to complete online (takes 10 minutes or less).
This assessment helps defeat the infamous 80/20 rule and saves companies a lot of money in hiring and placement.
Learn how these principles increase productivity and lower operations cost, freeing up capital for the bottom line.
Core Values Consciousness: The Key to Leadership Mastery
Participants will receive the Core Values Index in advance of the meeting and receive an online report of the results. An interactive talk with Socratic dialog allows each
person to learn "who they are," and how to master their own nature. There will be, for most, a fundamental shift from trying to control personal behavior, to a consciousness of their core values nature—"presence-in-the-room." This shift to an awareness of one's core nature unlocks the secrets of building relationships, effective leadership, and business and personal success.
__________________________________________________________________
Lynn Taylor is president of Taylor Protocols, Inc. 
Mr. Taylor's Core Values Index is now being used in hundreds of companies around the world. Lynn's book, The Core Values Handbook is available at Amazon.com and at www.TaylorProtocols.com.
Taylor has performed more than 200 successful turn-around projects over the past twenty years. He and his Core Values Index have been employed to increase human productivity and to increase the leadership performance in hundreds of companies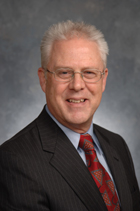 large and small. More than 2000 executives have benefited from his personal leadership coaching and training. He is now one of the leading speakers for Vistage, the world's largest CEO membership organization.
At Taylor Protocols, Lynn uses this scientific approach to develop Top Performer Profiles™ which are used to pre-select future top performers for any position in any company - the new Science of Employment Pre-selection™.
 _____________________________________________________________________________________________________________
About Human Coach
Our mission is to connect businesses to coaches, and to educate people about the coaching profession. We believe that in the new inter-connected world your success will be accelerated with the support of an expert business or life coach.
In the rapidly changing world a coach can guide and support you to develop and master new practices necessary to address the new challenges you face daily. 
At Human Coach we provide opportunities for individuals, leaders, and organizations to develop practices that matter. Through our coaching programs individuals, leaders, and executives learn to connect to the source of their success.
When & Where

NextSpace Coworking Los Angeles, Inc.
9415 Culver Boulevard
Culver City, CA 90232


Wednesday, March 14, 2012 from 6:30 PM to 8:00 PM (PDT)
Add to my calendar