Pussy Church LA

Tuesday, March 7, 2017 from 7:00 PM to 10:00 PM (PST)
Event Details
Pussy Church
A Divine Goddess Gathering in Honor of our Sacred Portal of Life.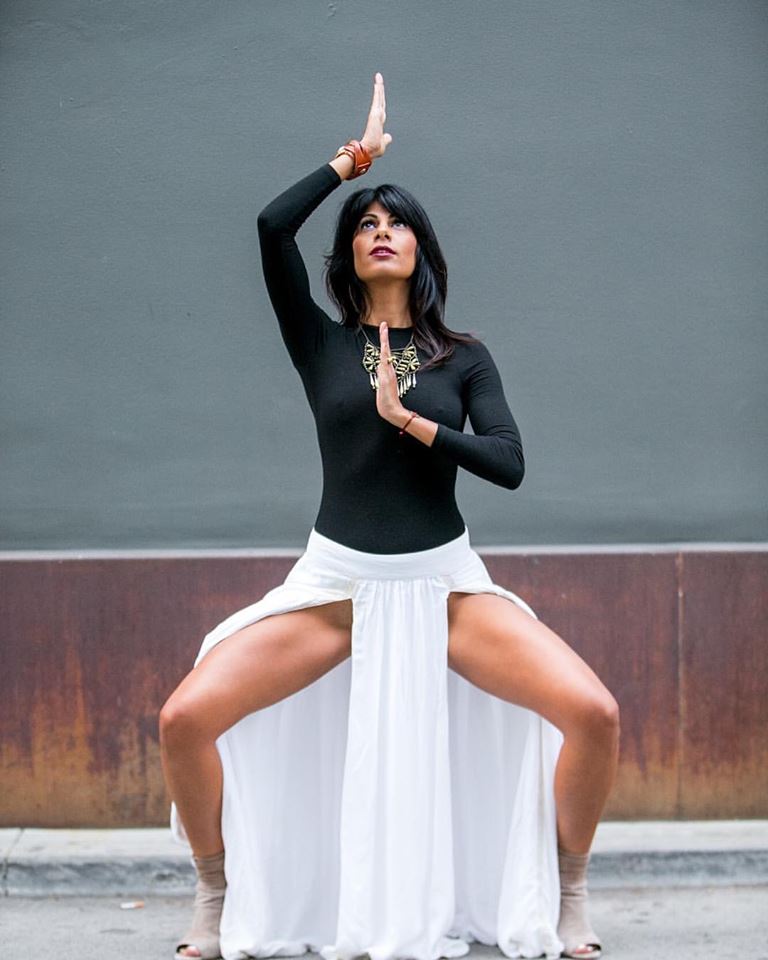 Calling all sisters who are ready to celebrate their glorious pussy and understand their divine power as women.
Get ready to ignite your holy flame with the gospel according to the Goddess. 

On Tuesday, March 7th, join us "en masse" to a devotional and playful gathering for women to connect with and claim your most sacred portal of life and power- your flower, your yoni, your pussy.
By participating in this yoniquely liberating experience, you will…
Awaken your divine connection to the part of you that is confident, loving, knowing and wise.

Explore and dismantle stories of shame and shadow that have kept you from harnessing your most potent and precise guidance system.

Discover the hidden symbols and divine feminine presence within your sacred flower.

Reclaim your pussy power and learn to harness it for all of your desires & dreams.

Unleash your sensual voice.

Heal the perception of your pussy by seeing her through a different lens. 
Come and celebrate the glory of the divine, in sisterhood, while awakening to the divinity of pussy.

*** NO TWO "SERVICES" ARE ALIKE ***

New Pussy Offerings…

- Live Musical Guests
- Pussy Confessionals
- Sexy and Sacred Movement Experiences
- Gospel Readings According to the Goddess (guest expert lectrices) 
- Channeled Messages from the Egyptian Goddess, Bast 
- Different and Juicy "Pussy Prompts" for Every Mass
- Divine Masculine support & love
Walk away with a deeply intimate understanding of your power from the source of which all life is birthed.

Hosted by women's empowerment mentors:
Sierra Sullivan & Josefina Bashout 
This event is happening on Tuesday, March 7th from 7-10pm.  
At the Temple of the Sacred Waters (private residence) 
Lake Encino, CA
(exact address will be emailed once you register) 

Pussy Church Offering: $20 & a potluck dinner item 

Please register today to ensure you get a spot.
Limited space available.

QUESTIONS?

Josefina: 310-902-0663
Sierra: 323-788-5853

IMPORTANT NOTES: 
This is a fully clothed event and you will not be asked to expose your yoni at any time during this gathering. 


We will be sharing details of a more intimate gathering available if, after your church experience, you desire to take your pussy worship to new heights.
It's time to Turn It On and Turn It Up, Sisters!
See you at the Altar of Creation.

Can't make it this time but still want to be a part of the movement?
Add your name to the list of our growing community os sisters and receive a free gift; Secrets of the Yoniverse; a Woman's Guide to Understanding Her Sacred Portal.  > CLICK HERE < 
Join our new Facebook community- The Pussy Collective. > CLICK HERE < 
When & Where

Private Residence AKA- Temple of the Sacred Waters

Lake Encino, CA 91316


Tuesday, March 7, 2017 from 7:00 PM to 10:00 PM (PST)
Add to my calendar
Organizer
Sierra Sullivan & Josefina Bashout
Sierra J. Sullivan is an Empowerment Mentor, Ritualist, Officiant & Sacred Journey Guide for women & couples who seek more truth and alignment in life, love and relationship. She helps her tribe of awakened seekers to shed inauthentic layers that have built up from living in a masculine dominated world and assists them in transforming struggle, self-doubt and negative thought patterns into the ability to pleasurably and powerfully magnetize and manifest what they truly want in life using sacred practices, ceremony and a whole lot of fun and play.
Josefina Bashout is a Healer, Empowerment Coach, Spiritual  Psychologist and Metaphysical Practitioner on a mission to remind the world of their true loving essence. As a certified life coach, She helps her clients move through their fiery shadows and rise from the ashes of their old selves, radically transforming their lives with a deeper sense of awareness, self-love, pleasure and empowerment.