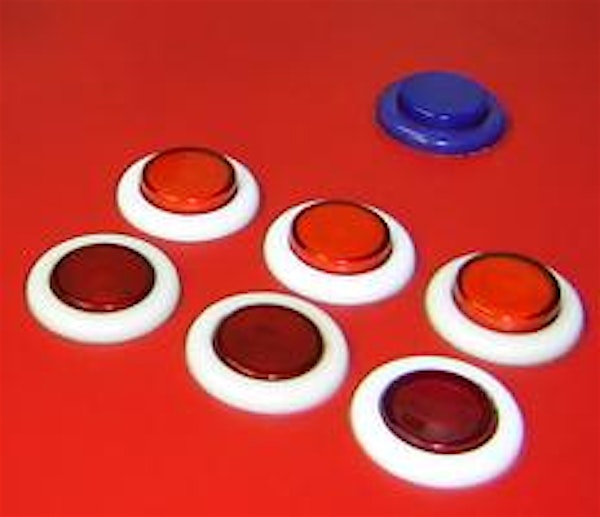 Date and time
Saturday, January 11, 2014 · 10am - 11:30pm EST
Location
32-124 32 Vassar St Cambridge, MA 02142
Description
Part of the Push Button: Examining Culture, Platform, and Design of the Arcade lecture series.
The MIT Game Lab is spending January obsessed with arcade games! This one-day game jam is the official start time for a month-long game development session to create games that will be playable at arcade cabinets in the MIT Museum and MIT's Comparative Media Studies | Writing department. Students who attend will form teams and create design and technical prototypes that will eventually become full fledged games by the end of the month.
Staff from the MIT Game Lab will be on hand to provide technical and design guidance. Games will be created to conform to the technical constraints of our arcade cabinets, in particular, games that will run fullscreen in a web browser at 800 x 600 resolution on a 26" CRT raster display, controlled by 2 joysticks and up to 12 buttons.
All games will need these features:
attract mode
able to be played by both 1 or 2 players (the 2nd player can drop in at any time)
ability for multiple people to play in short periods of time (5 minutes of gameplay per credit)
appropriate for the context its played in (MIT Museum, by families and young people)
By the end of the day, participants should have:
a tested design prototype
some working code (a first playable prototype)
a team to make the game with
a plan to deliver a game by February 1st!
After this first jam session, teams will meet once a week at either the MIT Museum or Comparative Media Studies | Writing to test their builds with new users and on the final hardware.
At the end of the month, the games will be submitted to the MIT Game Lab for review. Games will be presented at the MIT Museum in the Spring when they'll be installed on the cabinets.
FAQs
We open our doors on Saturday, January 11th at 10am and can run until midnight that day. At 5pm we will have an initial presentation and concept pitch session, after which dinner is served and participants are welcome to stay until the end of the night. The Jam itself lasts all month - the goal is to get teams formed and ideas concepted in this first weekend.
Food is available in the nearby area and participants are allowed to bring their own. We will be providing dinner at 5pm.
What to bring?
Participants are encouraged to bring their own laptop, especially if they already have licenses of any software they want to use such as Unity.
We have a mix of older laptops available with the following software: Adobe Creative Suite (including Flash Builder), MS Office, Visual Studio. These computers can support various development environments including Java, Python, Game Maker, Processing, Javascript/HTML5, and C#. Some of these computers will also have 3ds Max and Maya installed.
I've never made a game before!
Great! Maybe you don't know how to program but can provide assets (art, sound, etc...) or you are an experienced game player and want to take a stab at testing or design. We want you here!
The MIT Game Lab is a safe space
The MIT Game Lab is dedicated to providing a harassment-free experience for everyone, regardless of race, color, sex, disability, religion, national origin, sexual orientation, gender identity, veteran's status, age, physical appearance, or body size.
We do not tolerate harassment of event participants in any form. Participants asked to stop any harassing behavior are expected to comply immediately. Event participants violating these rules may be sanctioned or expelled from the event without a refund at the discretion of the event organizers.
The full anti-harassment policy can be found at http://gamelab.mit.edu/harassment-policy/.
About the organizer
Website: http://gamelab.mit.edu/organizer/mit-game-lab-2/