Description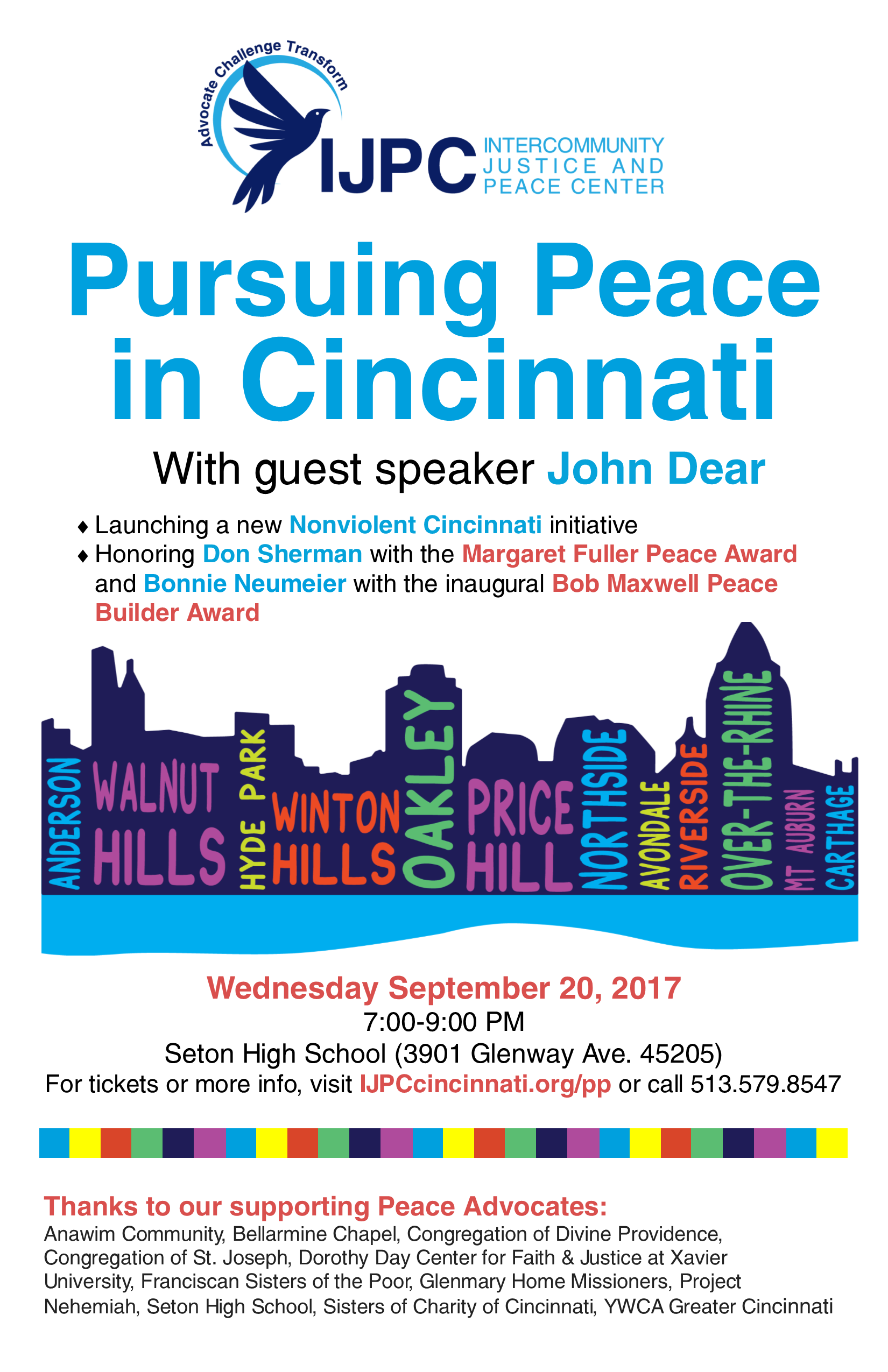 The Intercommunity Justice and Peace Center is thrilled to present a night of inspiration, featuring keynote speaker, John Dear. John Dear is an activist, author and speaker and is the author/editor of over 30 books about peace and nonviolence. He is current on staff of Pace e Bene as the as the Nonviolence Outreach Coordinator.
John has been arrested over seventy-five times in acts of nonviolent civil disobedience for peace, and has organized hundreds of demonstrations against war and nuclear weapons at military bases across the country, as well as worked with Mother Teresa and others to stop the death penalty.
Pursuing Peace in Cincinnati will launch the Nonviolent Cincinnati initiative. With violence, hatred, and oppression so prevalent today, we invite individuals, businesses, organizations, and groups in Greater Cincinnati to imagine a nonviolent alternative, and systematically plan a long term course of action to make that peaceful vision a reality. Join us on September 20th to be a part of this campaign from Day 1.
We also will honor the recipients of the IJPC Margaret Fuller Peace Award and the inaugural IJPC Bob Maxwell Peace Builder Award. We will also highlight some of the recent accomplishments of IJPC, as this event will serve as our annual meeting and as a celebration of peace, in lieu of the World Peace Festival.
For more information about the event, visit our website.