About this Event
The United States is plagued by gun violence. There were 417 mass shootings in the United State last year, and one person is lost to gun violence every fifteen minutes. We realize this is a difficult topic. But we have to talk about it, and we intend to talk about it peacefully. Please join us as we explore and transform the conversation around gun violence, one small step at a time.
This conference features:
Plenary sessions
Breakout workshops with theoretical and practical talks
A talkback luncheon
Beating Guns presentation
Our speakers include: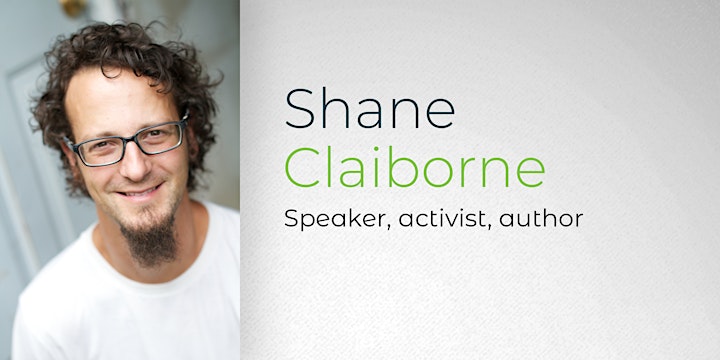 Shane Claiborne
Shane Claiborne is a prominent speaker, activist, and best-selling author. Shane worked with Mother Teresa in Calcutta, and founded The Simple Way in Philadelphia. He heads up Red Letter Christians, a movement of folks who are committed to living "as if Jesus meant the things he said." Shane is a champion for grace which has led him to jail advocating for the homeless, and to places like Iraq and Afghanistan to stand against war. Now grace fuels his passion to end the death penalty and help stop gun violence.
Shane's books include Jesus for President, Red Letter Revolution, Common Prayer, Follow Me to Freedom, Jesus, Bombs and Ice Cream, Becoming the Answer to Our Prayers, Executing Grace, his classic The Irresistible Revolution, and his newest book, Beating Guns. He has been featured in a number of films including "Another World Is Possible" and "Ordinary Radicals." His books have been translated into more than a dozen languages. Shane speaks over one hundred times a year, nationally and internationally. His work has appeared in Esquire, SPIN, Christianity Today, TIME, and The Wall Street Journal, and he has been on everything from Fox News and Al Jazeera to CNN and NPR. He's given academic lectures at Harvard, Princeton, Liberty, Duke, and Notre Dame.
Shane speaks regularly at denominational gatherings, festivals, and conferences around the globe.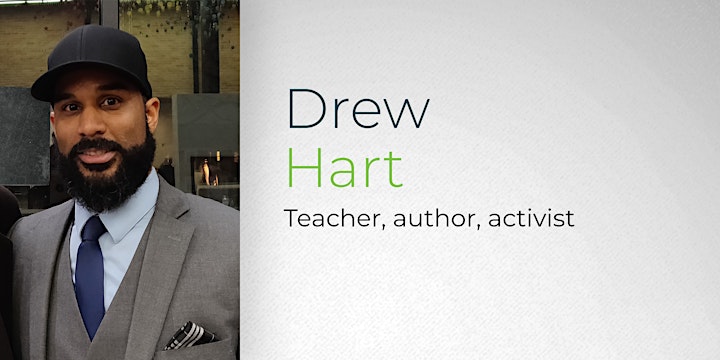 Drew G. I. Hart
Drew G. I. Hart is a public theologian and professor of theology at Messiah College in Pennsylvania. He has 10 years of pastoral ministry experience and has worked for an afterschool program in the city for middle school boys. In addition to teaching, he provides anti-racism and faith-based justice talks and workshops across the country and collaborates with local faith-rooted organizers, activists, and leaders in Harrisburg. His book, Trouble I've Seen: Changing the Way the Church Views Racism, utilizes everyday stories, Jesus-shaped lessons, and anti-racism frameworks to transform the church's understanding and social witness. Drew's writing can be found in Red Letter Christians, Sojourners, The Christian Century, and The Mennonite, among other places, and Dr. Hart speaks regularly at colleges, conferences, and churches throughout North America. His newest book project is entitled Who Will Be a Witness?: Igniting Activism for God's Justice, Love, and Deliverance and will be published in the Fall of 2020.
Dr. Drew Hart was the recipient of bcmPEACE's 2017 Peacemaker Award and was honored locally with the 2019 W.E.B. Du Bois Award in recognition of his commitment and work for justice locally and nationally. And most recently he was chosen as Elizabethtown College's 2019 Peace Fellow. Drew and his family live in Harrisburg, PA.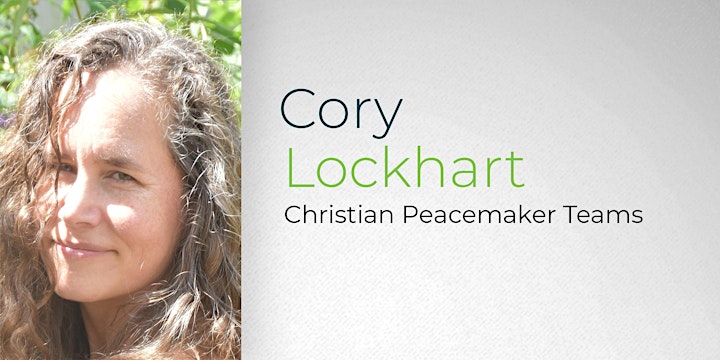 Cory Lockhart is a teacher, writer, public speaker, and peacemaker. She facilitates classes and workshops for teens and adults on living and communicating with compassion and through a practice of nonviolence. She wrote the JustFaith Ministries program Cultivating Nonviolence, Harvesting Peace, and has had an ongoing commitment with Christian Peacemaker Teams (CPT) since 2013, primarily with the Palestine team. In April 2016 in Rome, Cory was one of about 80 participants in the Nonviolence and Just Peace conference, organized by the Pontifical Council for Justice and Peace, Pax Christi International, and other organizations. Along with her nonviolence training and practice through CPT, she has completed three 10-day International Intensive Trainings in Nonviolent Communication through the Center for Nonviolent Communication. She believes it is important to cultivate nonviolence on a personal, interpersonal, communal, national, and global level.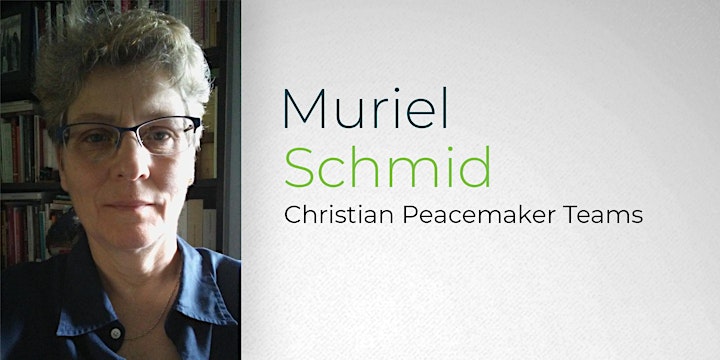 Muriel grew up in the French-speaking part of Switzerland. She first trained as a minister and served the Swiss Reformed church for 10 years. She then pursued an academic career and ended up teaching religious studies for 10 years at the University of Utah in Salt Lake City. She met CPT in Palestine when she was based in East Jerusalem with the World Council of Churches in 2010 and trained to join CPT in January 2013. After her training, she joined the administrative team as Program Director for 2 years (2014-2016) and served as a volunteer in various capacities. Her interest for CPT's work led her to develop skills in conflict resolution and explore further peace & conflicts studies at the European Peace University in Austria in 2012. She took over the role of Administrative Director for CPT in January 2019.
Lodging Available On-Site, Discounted Rate for Registrants
For reservations, call The Asbury Inn & Suites at (859)858-2156
$95 Standard Room with 2 Queens
$105 for Suite with 1 King and 1 Sleeper
When you call, let them know you are part of the Pursuing Peace Conference to receive discount.