Description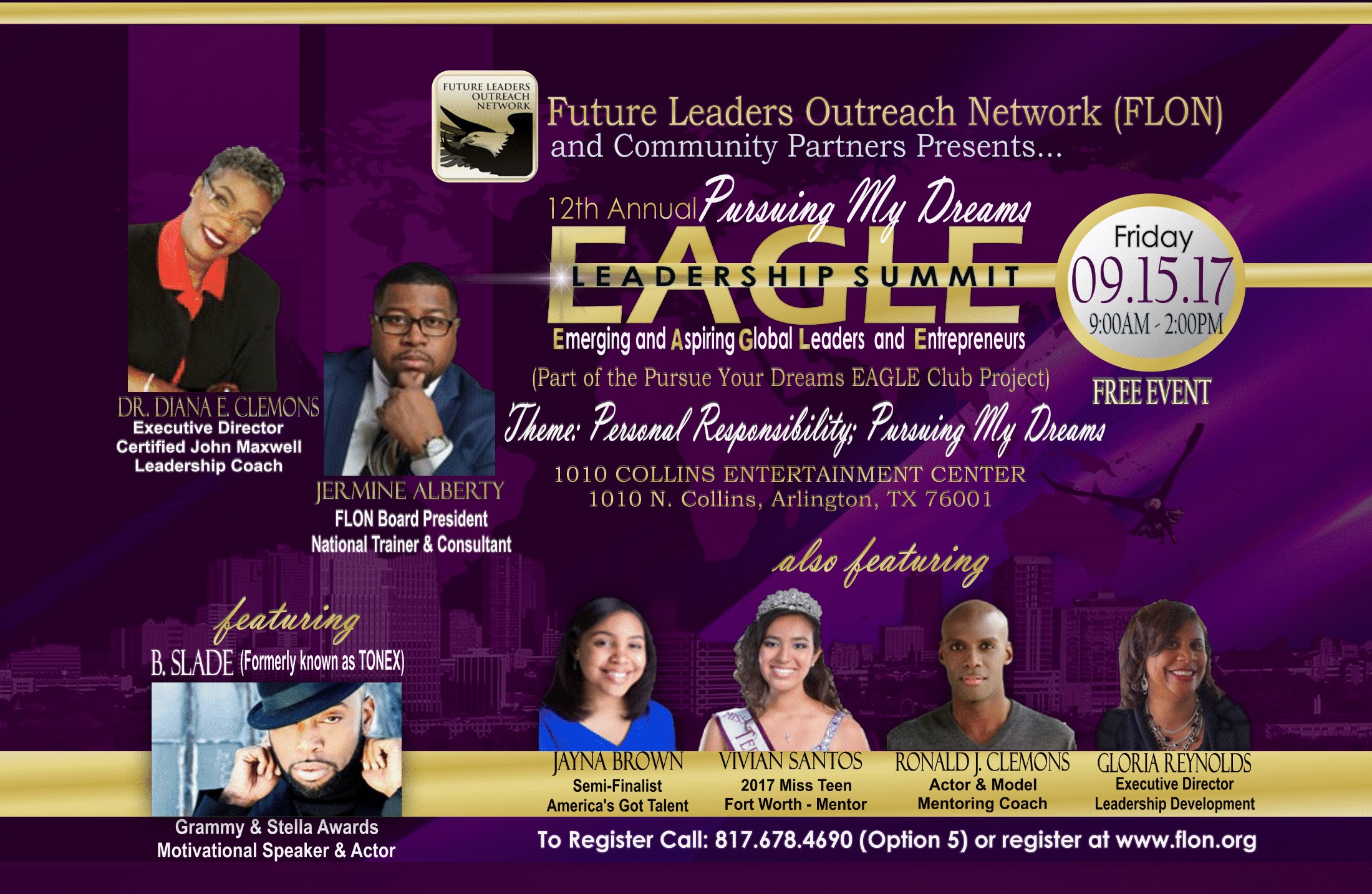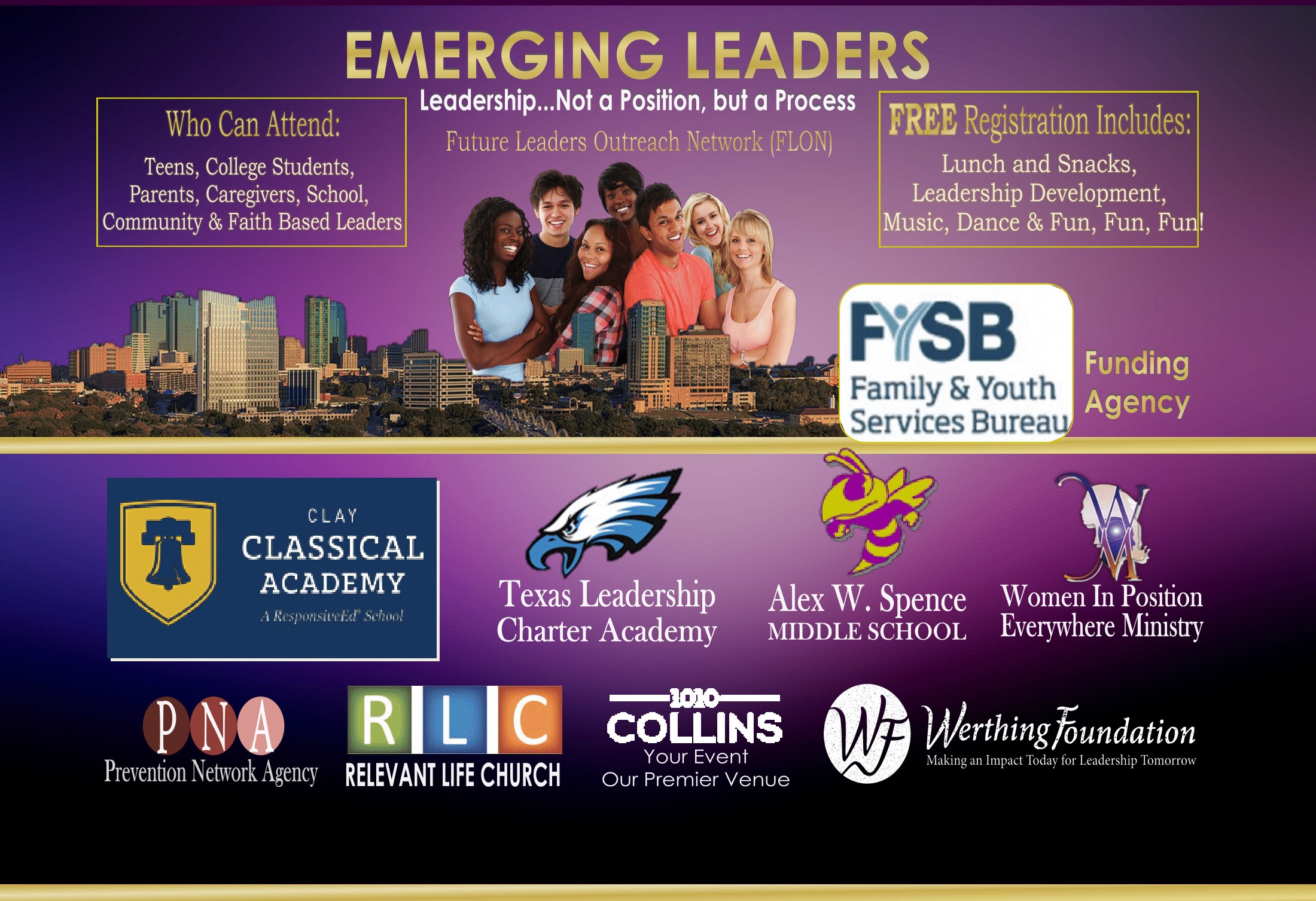 Future Leaders Outreach Network (FLON) and Collaborative Partners, would like to invite middle school, high school, and college students of your school to attend the 12th Annual Pursuing My Dreams EAGLE Leadership Summit on September 15, 2017 from 9:00am – 2:00pm.
Supported by: Family and Youth Services Bureau (FYSB)

Theme: Personal Responsibility: Pursuing My Dreams
The event is FREE and is scheduled at the 1010 Collins Entertainment Center located at 1010 N. Collins, Arlington, TX 76001. Registration includes lunch and snacks.
Community Resturants contribution for Lunch: Note: FLON seeking Donations for Lunch
1. El Fenix: 100 lbs of Taco Meat for 300 people
2. On The Border - Chips, Salsa and Queso for 200 people
3. Danielita's - Beans and Spanish Rice for 150 people
4. Arroyo's - Spanish Rice for 150 people
5. Babe's Chicken House - Dessert for 135 people
Speakers: Anthony Williams, aka B.Slade – 3 x Grammy Nomination and 8 x Stellar Award Winner
Jayna Brown - Semi-Finalist on 2016 America's Got Talent

Ronald J. Clemons - Actor and Model
Sponsoring Partner Representative (To Be Announced)
Teen Speakers: Future Leaders Youth EAGLE Ambassador Members
Leadership Coaches: Dr. Diana E. Clemons, Jermine Alberty, and Gloria Reynolds
Topics:
Pursuing My Dreams – Let My Journey Begin
Teens R.A.P.P. To Change Youth Risk Behaviors
I Am A Future EAGLE (Emerging and Aspiring Global Leaders and Entrepreneurs)
Becoming a Leader – Everyone Can Do It
So You Want To Be An Entrepreneur
Destined to Succeed
Yes, I Am Different, Please RESPECT Me
Pursuing My Dreams - I Can Do It
It is our hope that your students will be in attendance to join hundreds of other Emerging and Aspiring Global Leaders and Entrepreneurs (EAGLE) from our partnering schools, community, and faith-based organizations.