Sales Have Ended
Registrations are closed
Thank you for your interest. This event will be recorded and posted at globalhealth.virginia.edu
Sales Have Ended
Registrations are closed
Thank you for your interest. This event will be recorded and posted at globalhealth.virginia.edu
Please join us: Pursuing Equity In Global Distribution Of COVID-19 Vaccine: A conversation with J. Steve Morrison, PhD & Taison Bell, MD.
About this event
This annual event features critical perspectives in global health; this year join us on zoom as J. Stephen Morrison, Schlesinger Distinguished Professor at the UVa Miller Center and Senior Vice President for the Center for Strategic and International Studies (CSIS) and Taison Bell, Assistant Professor of Medicine in the divisions of Infectious Disease and Pulmonary/Critical Care Medicine at UVA share their deeply informed perspectives on the global distribution of the COVID-19 vaccine. We invite you to join student scholars and faculty mentors, who are working to develop innovative approaches to addressing global health disparities, to discuss pivotal global issues and celebrate the partnerships that promote global health equity at the University of Virginia and beyond.
Co-sponsored by the UVa Miller Center.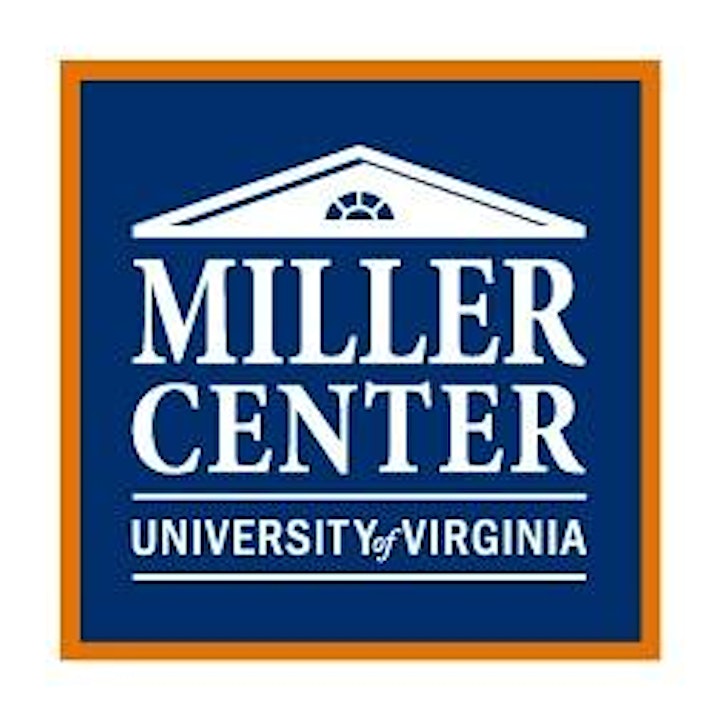 J. Stephen Morrison, PhD
Stephen Morrison is a senior vice president at the Center for Strategic and International Studies (CSIS) in Washington D.C., where he founded and directs its Global Health Policy Center. A political scientist, he has built over the past two decades a highly dynamic and impactful program that concentrates on the geopolitical and national security dimensions of U.S. leadership in international health, with a special emphasis upon the centrality of bipartisanship and multilateral institutions, partnerships with private industry, foundations, advocates and the faith community, and long-term strategic planning and commitments.
Through a series of high-level commissions that he has created and directed, Morrison has spearheaded work that has shaped concrete decisions in Congress and the administration on HIV/AIDS, malaria, tuberculosis, reproductive health and gender equality, immunizations, and health security, including pandemic preparedness, acceleration of technological innovations, and coping with anti-science and a polluted digital world. The ongoing CSIS Commission on Strengthening America's Health Security is addressing the consequences of Covid-19 and the future of U.S. leadership in building better capacities, at home and abroad, against future pandemic threats.
For several years, Morrison has led global health security for a at the annual Munich Security Conference. He has also directed and produced documentary films, most notably The New Barbarianism, an award-winning examination of the surge of violence against the health sector, with original footage from Syria, Yemen, and Afghanistan. He is currently completing a five-part docuseries, The Pandemic Paradox: HIV on the Edge, a critical look at sustaining progress against this 40-year old pandemic, in the midst now of Covid-19. In 2020, his podcast series, Coronavirus Crisis Update, featured more than 70 episodes with a highly diverse array of prominent leaders.
Taison Bell, MD, MBA
Dr. Bell is an Assistant Professor of Medicine in the divisions of Infectious Disease and Pulmonary/Critical Care Medicine at the University of Virginia. He is also the Director of the Medical Intensive Care Unit and Director of the UVA Summer Medical Leadership Program (a medical school preparatory program for under-represented and disadvantaged students). Dr. Bell joined the faculty in 2017 after completing a critical care fellowship at the National Institutes of Health. Prior to that he completed internal medicine residency at the Massachusetts General Hospital—where he was a chief resident—and infectious disease fellowship at the combined Massachusetts General Hospital/Brigham and Women's Hospital program. Dr. Bell is co-founder and co-CEO of Owl Peak Labs, a Biotechnology startup based in Charlottesville, VA working to create innovative in-home colorectal cancer screening solutions.
Dr. Bell has been a key leader in UVA's response to the COVID-19. He was instrumental in leading a team of engineers, architects, seamstresses, nurses, and healthcare providers to design, produce, and distribute personal protective equipment for the Charlottesville area and Commonwealth. He was part of an innovative rapid-deployment team that provides in-person and telehealth care support for long-term care facilities overwhelmed with COVID-19 outbreaks. Dr. Bell was also a co-Principle Investigator for the NIH-sponsored Remdesivir trial—the first drug proven in a randomized study to be effective for the treatment of COVID-19. Dr. Bell has advanced the cause for racial justice in healthcare, joining colleagues to demand transparency from the CDC in reporting race and ethnicity in COVID-19 cases and related outcomes.
Dr. Bell is active in science communication throughout the pandemic. His expertise has been sought by several local, national and international news outlets, including National Public Radio, CNN, MSNBC, ABC News, The New York Times, The Wall Street Journal, The Washington Post, BBC World News, The New Yorker, Politico, Buzzfeed, Stat News, and Yahoo Finance.
Organizer of Pursuing Equity In Global Distribution Of COVID-19 Vaccine