Description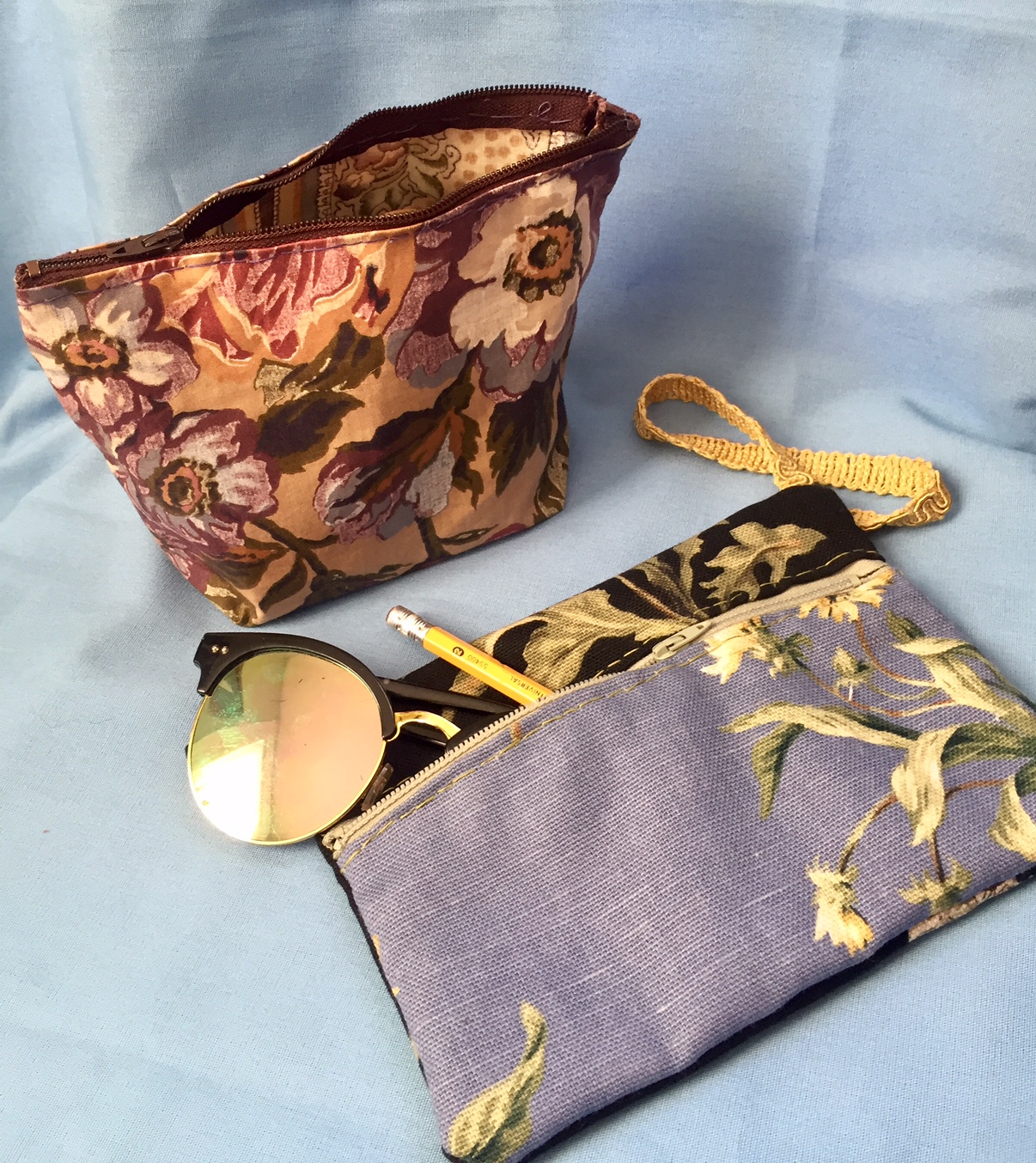 Join artist, educator, and purse-making superstar, Nora Gilchrist, for a fun night of demonstrations, hands-on making, organic snacks, and wine, all in the comfort of the beautiful new Ten Thousand Villages space in Squirrel Hill!
Nora will guide you through several techniques that you can use to create your very own hand-stitched bag of any type. From zippers to buttons to clasps to pockets and more, Nora will demonstrate the skills necessary to create a sturdy, attractive, and successful bag, purse, fanny pack, or any kind of sachel you can dream up!
Enjoy delicious organic snacks and a glass or two of sustainably made wine, and let the creativity flow!
All materials like fabric, buttons, zippers, and handles will be provided and plentiful, and as a bonus, are all completely reclaimed materials from Pittsburgh Center for Creative Reuse. We will be creating with reclaimed materials to create a fully upcycled bag to be proud of. You'll also have a great backstory to tell about your beautiful bag to future admirers!
Pittsburgh Center for Creative Reuse is so excited to join Ten Thousand Villages in celebrating Fashion Revolution, and we see this class as an embodiment of our shared values. Fashion Revolution is a global campaign for transparency in the fashion manufacturing industry. It's a growing annual campaign held in April each year that promotes more thoughtful clothing shopping, fair trade production practices, and reusing or falling back in love with clothes and accessories we already own instead of buying new. For more details please visit: http://fashionrevolution.org/ #whomademyclothes
About the class site:
Ten Thousand Villages is a nonprofit fair trade store that sells handmade gifts, jewelry, clothing, accessories, home decor, coffee, tea, chocolate, and spices. Our mission is to create opportunities for artisans in developing countries to earn income by bringing their products and stories to our markets though long-term, fair trading relationships. 5820 Forbes Avenue, Squirrel Hill, PA 15217 (412) 421-2160
About the instruction and materials:
Pittsburgh Center for Creative Reuse inspires creativity, conservation, and community engagement through reuse. We operate a non-profit retail shop located at the intersection of Wilkinsburg, Homewood, and Point Breeze, where people can donate materials that aren't typically accepted at other thrift stores, as well as shop for these unique items all in the same location. We also facilitate hands-on creative programming that educates the public about the benefits of reuse for the environment, community, and self. We see reuse as being a vehicle for boosting self-confidence, the learning of new skills, and the creation of opportunity for all.