About this Event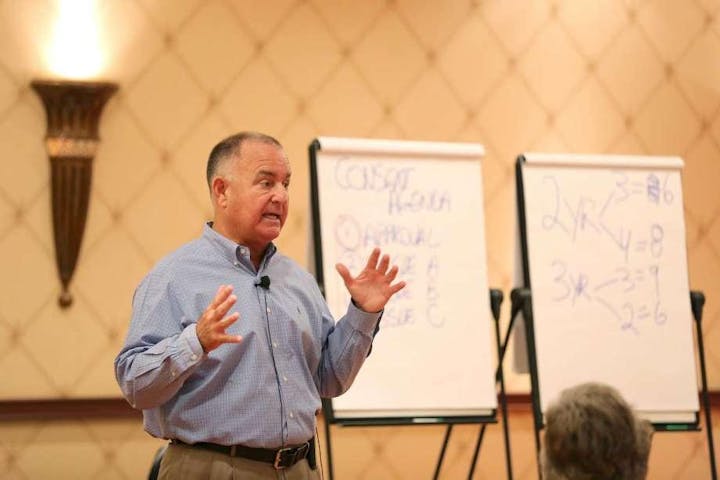 It's of the utmost importance that Boards and staff work together effectively to solicit financial support for your organization. Designed for Board-staff teams, this practical session addresses the complementary roles Board members play in their organization's governance and resource development.
The session begins with a close look at Board recruitment, structure, operations, and culture, knowing that weak Boards don't raise funds effectively. The second part of the session focuses on how to involve Board members in effective fundraising.
Topics covered in this day-long session include:
Trends impacting governance & fundraising in the nonprofit sector
The stages of Board evolution that impact Board performance and why some nonprofits confuse volunteering with governance.
Legal obligations of nonprofit Boards and best practices surrounding Board roles and responsibilities and Board recruitment
How the lack of effective Board structure can kill fundraising
How successful fundraising is not about asking for money
Periodic fundraising exercises you can do with your Board
How to get your Board to articulate your organization's value to the community
How every single willing Board member can be a great fundraiser
Presenter: Chuck V. Loring, MBA, CFRE is a Senior Governance Associate for BoardSource and senior partner of Loring, Sternberg & Associates, based in Fort Lauderdale and Indianapolis, which provides governance consulting services to nonprofits. Chuck has helped hundreds of local and regional nonprofits across the country strengthen their boards and improve governance practices, and advanced the missions of world renowned organizations such as Special Olympics, Second Harvest Food Banks, Boys and Girls Clubs of America, The Susan G. Komen Foundation, and the Smithsonian National Museum of the American Indian. Chuck also conducts training programs for funding organizations, including a host of community foundations across the country.
Continental Breakfast will be offered to attendees
Thank you to our event sponsors:
Fox Cares Foundation
ASPIRO
Curative Connections
CP