Description
Special Message from the PURPOSE San Diego Team:
Dear Purpose Driven Leader,

We're excited to host our 7th PURPOSE San Diego breakfast club event on the 15th of November. The focus of each meeting will be on you, the participant. Each month we bring in a speaker to set the tone for the table conversations. Our speaker this month will be Mariette Fourmeaux du Sartel.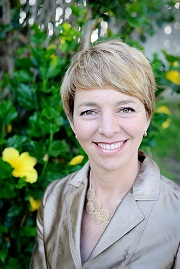 After her wild success of TEDxDonovanCorrectional held at San Diego's Donovan state prison, she has transferred her passion for building resilient high-performing teams and authentic human-centered leadership – honed through two decades in corporate and start-ups – into the unlikely environment that is in prison. She founded Brilliance Inside, a nonprofit program to transform prison from being strictly a container of violence to a creator of rehabilitation and peace.

Prior to this, Mariette spent 17 years in business, developing cutting-edge technologies for world-scale problems, such as a cancer-detecting medical device in Paris, d.light's solar lanterns for the rural poor without electricity in India and a new augmented reality technology at HP, Inc. She also grew up intertwined in the creation and expansion of her family wine businesses, starting at the ripe age of 6. Mariette is a true global citizen: born in France, she's lived on four continents and has explored some of the most remote corners of our world. Finally, Mariette holds a double materials engineering and economics degree from Brown University and a Berkeley MBA.