Purpose Girls Academy - Reading and Writing Summer Day Camp 2017

Tuesday, July 25, 2017 at 9:00 AM

-

Friday, July 28, 2017 at 4:00 PM (CDT)
Event Details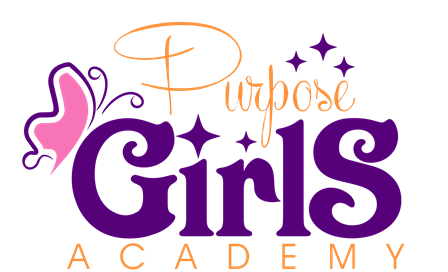 GIRLS EMPOWERMENT SUMMER DAY CAMP 
July 25th thru July 28th
9:00am to 4:00pm - Tuesday thru Friday

(Includes: Selected book: Letters to My Mother by Teresa Cardenas, Camp Activities, Lunch and Snacks.)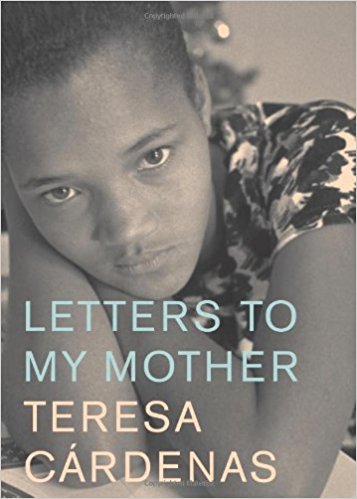 ABOUT THE BOOK
The narrator of Letters to My Mother is a young Afro-Cuban girl who, when her mother dies, must live with her aunt and cousins. Dependent on them and their goodwill, she's deeply wounded by their taunts about how dark her skin is and their attacks on her behavior in general, including her choice not to straighten her hair. When not at home, she must endure constant, casual racial prejudice.
To keep the memory of her mother alive, and to remind herself that she was once unconditionally loved, she writes letters telling "Mami" what she is suffering and feeling. Composed wholly of these letters, this powerful, moving novel tells how the heroine comes of age.
Is her inner strength sufficient to overcome her pain and the bigotry of the people in her life?
About The Purpose Girls Academy (PGA) Summer Reading and Writing (RAW) Day Camp
We believe that learning does not stop just because school is out.  We provide an awesome extended learning experience for girls to acquire skills critical to their success. 
PGA is strategically designed to help girls discover their strengths, build their confidence, and plan for a successful future.
We provide an environment for girls to be curious, and dig deeper to go higher. We tailor our classes and curriculum to meet the variety of needs of our girls.
We have created a program that takes a more intimate approach and reflects an understanding of the realities of girls lives today. The Purpose Girls Academy provides a transformative space for girls to create frameworks or structures in which they can take the learning back to their everyday life.
What the girls will engage in during the camp:
Reading
Creative Thinking and Writing
Character Development
Effective Communication
Camp activities include: Selected book, Service Learning projects, and guest speakers, reading and writing labs, and other fun camp activities.
NOTE: Any field trips planned will be an additional cost.  Parents will be notified when scheduled.
Frequently Asked Questions about the Purpose Girls Academy RAW Summer Camp:
Where will the Summer Day Camp be held?
At our main office, 2225 Avenue J, Suite 103 - Arlington, TX 76006
How many girls will enrolled in PGA summer day?
We limit our enrollment to 25 girls.
What is the age for girls to enroll?
PGA Summer Camp enrollment is open to girls ages 10 to 16.
What is my investment to enroll my daughter in PGA Summer Camp?
PGA Summer Camp tuition is each summer session $40.00 per child.
Is there a discount if I enroll more than one child?
Yes, there is a discount when you enroll three (3) or more children.  Call our office to discuss.
Is there a refund if my daughter is unable to attend this camp?
No.  All registrations are final.
What is included in the Summer Camp Registration?
Selected book: Letters to My Mother, Camp Activities, Lunch and Snacks.
Will transportation be provided to during Summer Camp?
Yes and No, we can provide transportation for each child to return home within a 10 mile radius of our office. Parents are responsible for making sure their child is dropped off at the office each day.
Will there be adequate supervision?
Yes, GLLOP makes your child's safety our number one priority.  There will be one adult one adult assigned to a group of four youth during the entire camp.
Can my son attend?
No, this is a girls only camp.
Am I able to drop my child off earlier than 9am so I can be at work on time?
Yes, please call our office to discuss.
Who do I contact with additional questions?
Please contact Coach Leslie Denman at leslie@gllopinc.org
How do I learn more about Girls Living Life on Purpose, Inc?
Visit online at www.gllopinc.org
When & Where

2225 Avenue J
Suite 103
Arlington, Texas 76006


Tuesday, July 25, 2017 at 9:00 AM

-

Friday, July 28, 2017 at 4:00 PM (CDT)
Add to my calendar
Organizer
Girls Living Life On Purpose, Inc Girls (GLLOP) is an awarding winning, positive youth development organization that LOVES GIRLS. Through promising and evidence-based programs and practices that are gender-specific, we not only serve but we empower todays urban girl for success.
OUR MISSION:
Empower girls around the world to discover who they are, to connect with other like-minded girls and to pursue their purpose with passion.
GLLOP is a IRS 501c3 nonprofit organization.
To learn more visit us at www.gllopinc.org or https://www.facebook.com/GLLOPInc