Purpose Girls Academy - Identity Formation 101 for Teen Girls

Saturday, January 9, 2016 from 10:00 AM to 4:00 PM (CST)
Event Details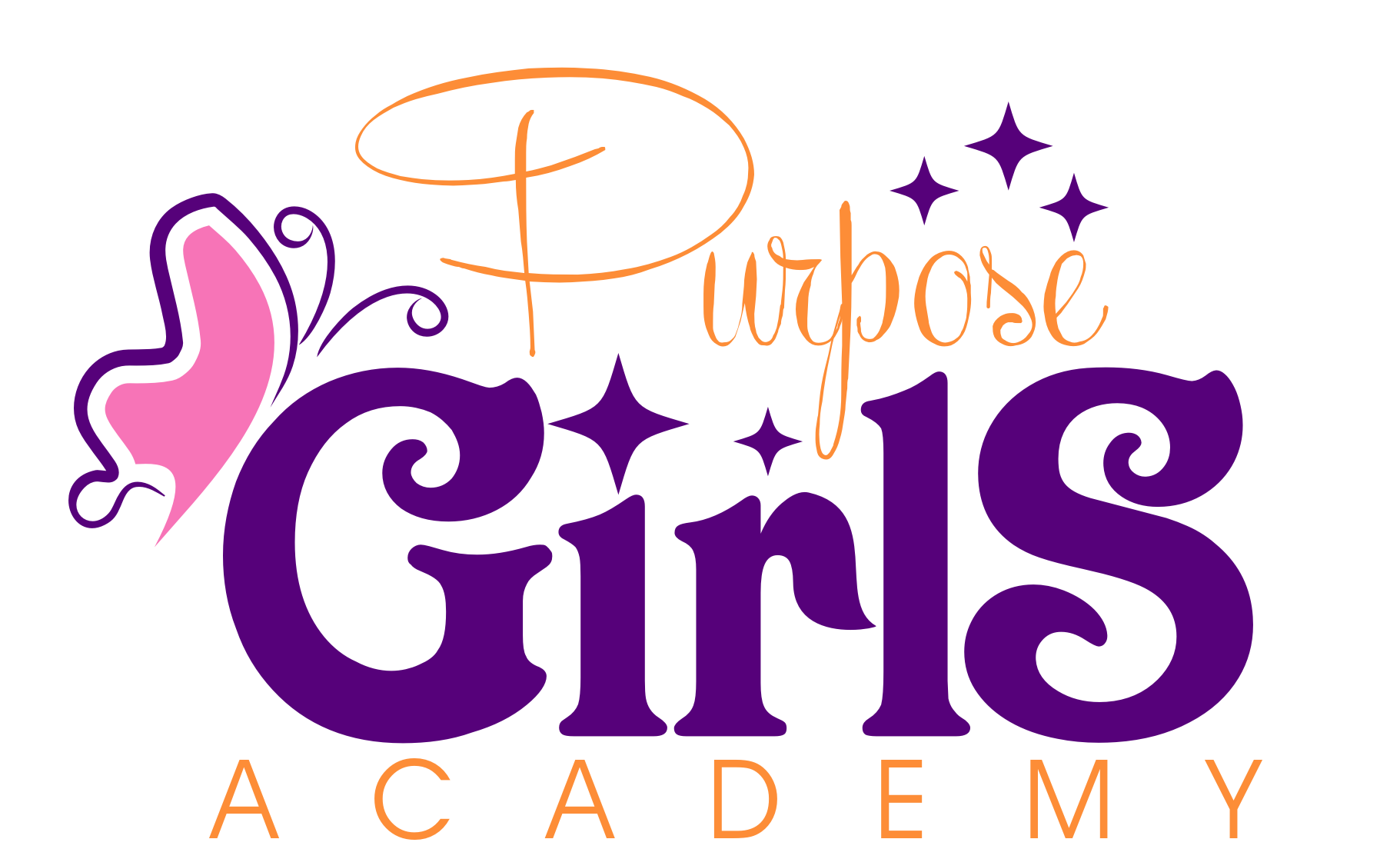 This is the final of three classes in our Identity Formation 101 Class.  In this class girls will have a blast as they discover:
- Their Personality Type
- Their Unique Spiritual Gifts
- The Basics of Self-Care 
- Tips to Ease Stress in Their Lives
WHAT WE KNOW SO FAR:
Girls need this class.  
Some major shifts are taking place in the mindsets of the girls who enrolled.  
Some beliefs are being challenged and
Some truths are being spoken.
Parents don't fully understand the challenges their daughters face on a daily basis.
Parents need to make classes like this mandatory for their daughters, especially the teen ones.
HOW DO WE KNOW?
The girls are telling us and we are listening.
We have had an amazing time in this class.  The girls have discovered so much about themselves and are excited about starting this journey to self discovery.
WHAT THE GIRLS ENROLLED HAVE ACCOMPLISHED SO FAR:
* Clear set of core values.
* Deeper understanding of WHY they have not been able to live their TRUTH.
* Heightened awareness of the importance of their core values.
* 3 Action Steps to live out their ONE TRUE CORE VALUE.
* Sense of accomplishment.
* More confidence in themselves.
* New girls to connect with.
WHAT THE GIRLS ARE SAYING:
"I love this class and would really like to come again."
"They were not judgmental."
"It was really fun."
"I learned alot about myself."
"I really needed this class."
"I don't feel alone anymore."
ABOUT PGA
PGA is the ideal place for teen girls to discover their true identity and get empowered for purpose and success.  
WE ARE NOT JUST ANOTHER GIRLS GROUP!
PGA provides a safe place for girls to experience exploratory learning. PGA is designed to teach girls 21st Century work and life skills.  Our coaching and mentoring sessions are designed to address and support the mental and emotional needs of our girls.
PGA is an quality extended learning opportunity, that takes a more intimate approach and reflects an understanding of the realities of teen urban girls today.  We meet girls where they are and help them discover who they are.  We give them full permission to share who they hope to become and empower them with the essential skills to make it happen.
ABOUT THIS COURSE
The primary goal of this course is to provide girls with a clear sense of self.   Girls are bombarded with so many messages and ideals. This course helps girls explore their own values and beliefs systems, racial, ethnic identity, spiritual, sexual and gender identity.
This 6 hour course is delivered in (3) two hour sessions.
Class One: Saturday, November 21st
9:00a to 12:00p
Class Two: Saturday, December 12th 
9:00a to 12:00p
Class Three: Saturday, January 9th
9:00a to 12:00p
All classes will be held at the Center for Community Cooperation
TUITION
To ensure that this course is affordable to allow every girl to register.  
$15.00 with one time payment for all three classes
$8.00 per class when you register individually
WHAT PARENTS CAN EXPECT
This course provides girls with a strong foundation for success.  Girls who successfully complete all three classes will:
Know what they believe and WHY




Have a deeper sense of worth 

Know their Spiritual gifts and how it gives clues to their purpose

Understand their Personality Type and how to maximize it

and much more...
Refreshments will be served.
When & Where

Center for Community Cooperation
2900 Live Oak
Dallas, Texas 75204


Saturday, January 9, 2016 from 10:00 AM to 4:00 PM (CST)
Add to my calendar
Organizer
Girls Living Life On Purpose, Inc
Girls Living Life On Purpose, Inc Girls (GLLOP) is an awarding winning, positive youth development organization that LOVES GIRLS. Through promising and evidence-based programs and practices that are gender-specific, we not only serve but we empower todays urban girl for success.
OUR MISSION:
Empower girls around the world to discover who they are, to connect with other like-minded girls and to pursue their purpose with passion.
GLLOP is a IRS 501c3 nonprofit organization.
To learn more visit us at www.gllopinc.org or https://www.facebook.com/GLLOPInc
Purpose Girls Academy - Identity Formation 101 for Teen Girls