Purpose Girls Academy Dallas - Fall Session

Saturday, October 10, 2015 from 10:30 AM to 12:00 PM (CDT)
Event Details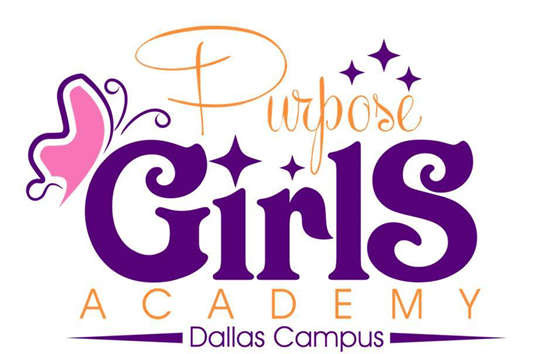 NOW ENROLLING FOR FALL SESSION!
NEW MEMBER ORIENTATION:
SATURDAY, OCTOBER 10, 2015 - 10:30 AM
NOT JUST ANOTHER GIRLS GROUP!
The Purpose Girls Academy (PGA) offers a eight (8) week program strategically designed to help girls discover their strengths, build their confidence, and plan for a successful future.
We provide an environment for girls to be curious, and dig deeper to go higher. We tailor our classes and curriculum to meet the variety of needs of our girls.
We have created a program that takes a more intimate approach and reflects an understanding of the realities of girls lives today. The Purpose Girls Academy provides a transformative space for girls to create frameworks or structures in which they can take the learning back to their everyday life.
Core Course Descriptions:
Abstinence 101 
This course is designed to increase the number of girls who choose to postpone sexual involvement until marriage, as well as reduce the high teen birth rate and other risk behaviors (e.g., drugs, alcohol and violence) through a strengths-based, positive youth development (PYD) approach.
Identity Formation 101 
The primary goal of this course is to provide girls with a clear sense of self.   Girls are bombarded with so many messages and ideals. This course helps girls explore their own values and beliefs systems, racial, ethnic identity, spiritual, sexual and gender identity.
Character Development and Transformation 101 
Character development and education is stressed in all that we do at PGA.  This course is designed to help girls develop and transform their character through examination of their sense and knowledge of: Judgment, Moral Beliefs, Integrity, Responsibility, Respect, Self-Discipline, Kindness, Courage and Perseverance.
Life Planning 101
This course is designed to challenge girls to get serious about their future.  Girls will learn proper goal setting, as well be introduced to life mapping and life coaching and the key role they play in living a life of purpose and achieving success.
Socialization 101 
This course is designed to equip girls to be socially competent.  Girls will be equipped with foundational skills to initiate and maintain positive social relationships with others to include: communication, problem-solving, decision making, self-management, and peer relations abilities.
Personal Finance 101
This course is designed to empower girls with the knowledge to handle their personal finance wisely.  The course will discuss budgeting, consumer rights and responsibilities, savings, and lifestyle management.
Healthy Living 101
In this course girls will learn what it means to live a healthy lifestyle to include: physical activity; stress management and healthy eating.
PGA is ideal for the teen girl:
Struggling with her identity. 

With too much unproductive time on her hands.

In need a mentor and a listening ear.

That needs a gentle nudge to get more serious about her future.

Starting to display negative attitudes and behaviors.

In need of the necessary skills to navigate the teen years.

Craving to be a part of a positive and supportive group.

Looking for answers to life and purpose.
Frequently Asked Questions about the Purpose Girls Academy:
Where will sessions be held?
PGA sessions are held at The Center for Community Cooperation, 2900 Live Oak - Dallas, TX 
When are sessions be held?
Sessions are held every 2nd and 4th Saturday from 11a to 1p
How many girls are enrolled in PGA Dallas campus?
PGA prides itself on intimate group coaching sessions.  Therefore we limit our enrollment to 20 girls.
What is the age for girls to enroll?
PGA campus enrollment is open to teen girls ages 13 to 18.
What is my investment to enroll my daughter in PGA Dallas campus?
PGA tuition is $99.00 annually. We offer flexible payments plans.  4 payments of $25 
What is included in the PGA tuition?
PGA organizational tee, snacks and other program related costs.  .
What activities does PGA campus offer?
PGA Dallas campus stays busy.  We are host several events throughout the year the stimulate the mind, body and soul.  We collaborate and partner with various youth serving organizations in the Dallas area so there is always something going on. Some events we host include: I Have A Dream Luncheon, Mother and Daughter Self Esteem Summit, No Baby! You Ain't Ready Rally, Back to School Prayer Breakfast, What Daddy Never Told His Lil' Girl Workshop. 
Who do I contact with additional questions?
Please contact Coach Leslie Denman at info@gllopinc.org 
Who are the Instructors and facilitators?
PGA trains and recruits some of most passionate women who are considered experts in their respective fields.  We welcome parental support.
How do I learn more about Girls Living Life on Purpose, Inc?
Visit online at www.gllopinc.org
WE ARE GROWING AND NOW SERVING GIRLS IN THE
UNITED STATES AND AUSTRALIA
When & Where

Center for Community Cooperation
2900 Live Oak
Dallas, Texas 75204


Saturday, October 10, 2015 from 10:30 AM to 12:00 PM (CDT)
Add to my calendar
Organizer
Girls Living Life On Purpose, Inc
Girls Living Life On Purpose, Inc Girls (GLLOP) is an awarding winning, positive youth development organization that LOVES GIRLS. Through promising and evidence-based programs and practices that are gender-specific, we not only serve but we empower todays urban girl for success.
OUR MISSION:
Empower girls around the world to discover who they are, to connect with other like-minded girls and to pursue their purpose with passion.
GLLOP is a IRS 501c3 nonprofit organization.
To learn more visit us at www.gllopinc.org or https://www.facebook.com/GLLOPInc
Purpose Girls Academy Dallas - Fall Session