Description
For Entrepreneurs, Founders and CEOs
In this one-day workshop, you will learn, make decisions about and commit to action around GROWTH and IMPACT
Take your business impact to the next level! We invite you and your visionary partner(s) (board chair, president, creative director, etc.) to join us for a day of deep and intense work on your company's Purpose and Vision. If you're already using a framework such as the Rockefeller Habits to run your business, you know how valuable think time can be. And if you're considering adopting such a framework, there is no better place to begin than with Purpose and Vision. This workshop is appropriate for buinesses with a strong purpose and vision already, or those wanting to create one.
Invest a day with Ted Sarvata and you will:
CREATE A FUTURE
Dream no small dreams for they have no power to move the hearts of men. — Goethe
GET PRACTICAL
Vision without action is a daydream. Action without vision is a nightmare. — Japanese proverb
In this one-day workshop, you will learn, make decisions about and commit to action around GROWTH and IMPACT:
Core Purpose


Why does your company exist? What is your North Star? If you're not crystal clear about your company's purpose, there is no way your staff or customers can be. We will work to simplify and strengthen your purpose and decide how to make your purpose more real for your team, your customers and your community.

Core Values


Core values exist in every company, whether or not they are identified and written down. Are your true core values alive in your company? Are they driving results? We will take your core values to the next level.

Top Talent


The #1 area of business challenges faced by growth companies worldwide is currently people. How do I recruit, hire and retain

A Players

? We will show how to use your Vision, Purpose and Values to win the race for talent. With the right people on your bus, you can accelerate your impact.
Takeaways
You will leave this workshop with the information and tools you need to take actions that result in more impact from your business.
10 ways you can bring your purpose and core values more alive.
Insight into which team members are A Players.
5 actions you need to take to cherish those A Players (so they won't even think of leaving in this highly competitive, transparent world).
A personalized plan you create that you can follow when back in your business to maximize your value from the day.
Q: If I go to this workshop are we going to do any "real work" or is it just going to be bunch of "touchy feely" stuff?
A: Great question! Venture capitalist Tony Tjan recently wrote a post entitled It Takes Purpose to Become a Billionaire on his HBR blog. He writes, "It turns out there are many ways to make a billion dollars: real estate, investing, gaming and entertainment, retail, technology, and good old-fashioned inheritance. But the most interesting (and most respected) businesses and personalities are also the ones with the strongest and most authentic purposes behind them."
---
Cancellation policy: Cancellations made 30 days or more prior to event will receive a full refund. Cancellations between 8 and 30 days of the event will receive a refund for the paid amount, less a $100 per person cancellation fee. If your cancellation is made with less than 8 days before the event, we are happy to transfer your registration to another team member in your company. There will be no refund for cancellations less than 8 days before the event.
---
"Ted, Our entire team truly valued our day together with you. A few moments ago we came out of our second daily huddle, and I'm already sensing a shift in a more open communication, and willingness to be vulnerable, among our team."
"At AboutUs, Ted organized our company's mission, purpose and core values, as well as our long-term, one-year and quarterly initiatives using the Gazelles methodology. This work has been invaluable to AboutUs. I would recommend Ted highly for strategic planning work and facilitation of other business processes."
Ray King, founder & former CEO, AboutUs, Inc.
"Ted has been terrific for us to work with. He is a creative problem-solver who I trust to ask the hard questions and work with to answer thoughtfully and truthfully. When we work with Ted, we always outline goals and he keeps us on track. I value his contribution to my management team."
"I'd say that there has been no other single management step that we have taken that has moved us so quickly and in an exciting way as Ted's retreat did for us.
"As a small business owner, we're always looking for ways to improve our business and our own skill set as an entrepreneur. Ted is an amazing coach who will challenge you look at things a little different and implement these changes into your business."
"We have the strongest team in our company's history but the growth of our firm was creating too many meetings and repeated tasks. Ted saw right through those and helped us implement more effective team meetings and stronger accountability among employees. This allowed the executive team to spend less time managing staff and more time with clients."
Organizer of Purpose Drives Impact, for Visionaries
I free up entrepreneurs to maximize impact.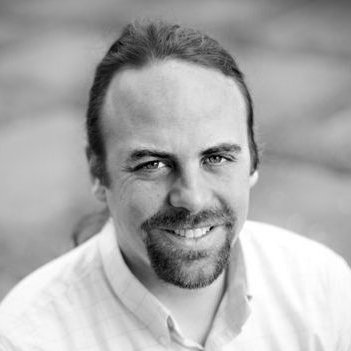 As a successful executive of a purpose-driven company, you're working crazy hours and still facing a huge to-do list. Is this what you signed up for? If you could have more freedom and time, what would you do to maximize the impact of your business and your life?
When your executive team agrees on and is accountable for where you're going and how to get there, growth continues with dramatically fewer day-to-day hours, freeing you for the kinds of actions that really make an impact.
Contact me if you are ready to have this freedom and time. I'm a Gazelles Certified Business Coach who has been leading and guiding groups for more than 25 years, and I can help you assess or establish your Purpose, Vision and Values and make them real in your company so you can not only achieve financial success, but also maximize your impact in the world. 
I grew up in Franklin, Michigan, went to Groves High School, worked summers for my dad at Ernst Concrete and then earned an electrical engineering degree from Princeton. I now live in Portland, Oregon with my wife and two 6-year-old boys. To maximize my time with family, I work with companies in the Pacific Northwest and metro Detroit.
To learn more, please visit
TedSarvata.com or
PurposePodcast.com.
Ted@TedSarvata.com
(248) 566-6166