Purple Party Designs: Black Eyed Pea Festival / Free / September 15th 2018...
Description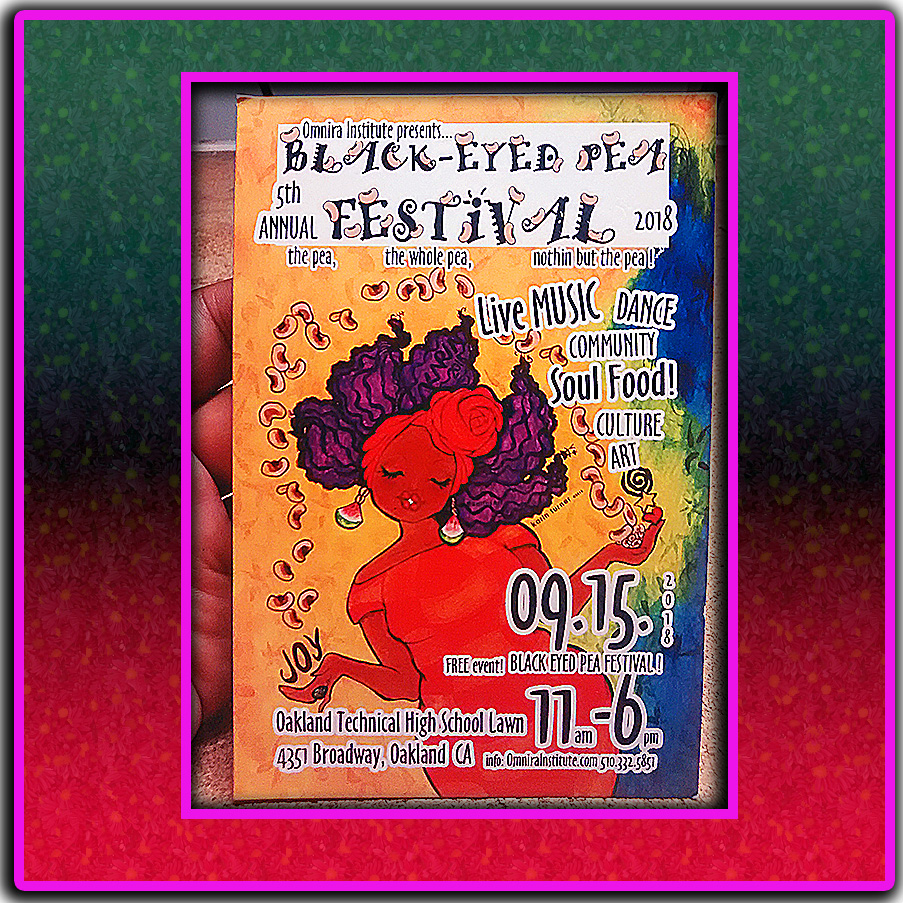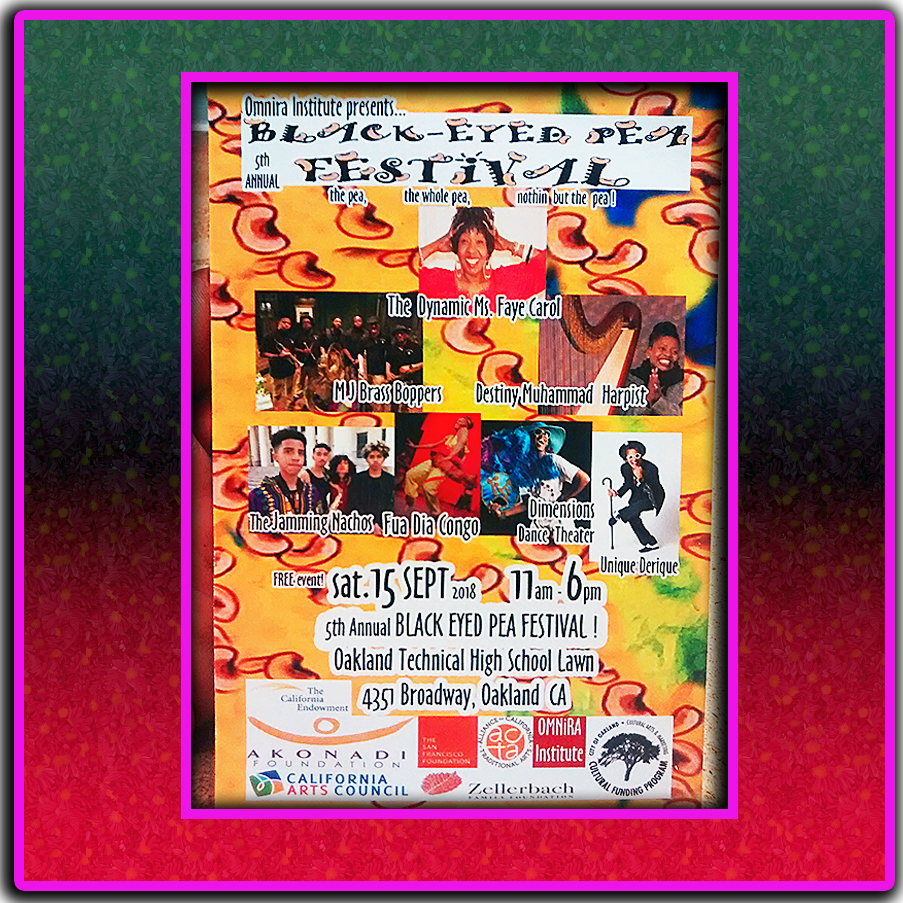 Purple Party Designs will be vending at the Black-Eyed Pea Festival selling one-of-a-kind jewelry, hand-crocheted hats of all kinds and other unique fashion accessories. Below is information about the festival this Saturday, Thank you!
--------
For more INFO / VENDOR information contact: Omnira Institute at: (510)-332-5851, Thank you!
https://www.facebook.com/events/2104853913066369/
-----------------------------------
Come celebrate the 5th Annual Black-Eyed Pea Festival with activities, unique crafts, food and performances. The black-eyed pea is a staple in African and African-American culture, and we're paying homage to the food that symbolizes resilience, roots and history in our culture.
The festival stage will be honoring Black music throughout history with performances by:
Traditional African chant and drums by Awon Ohun Omnira and Fua Dia Congo

Jazz and R&B artist, Dynamic Mss Faye Carol

Harpist from the 'Hood Destiny Muhammad

New Orleans traditional band, MJ's Brass Boppers
Black-eyed peas are on the menu, of course, served in a variety of ways from Jenny's Fire Pit BBQ, Kid Kreole's Louisiana cuisine, Grace Uggo's Nigerian Panache Kitchen, Seven Flavors' halal and vegan offerngs, fresh produce from Freedom Farmers' market and more.
Among the vendors are renowned artists Nannette Harris-Jones, Karin Turner and TheArthur Wright; crafted accessories by Purple Party Designs and Tres Mercedes who will sell their works.
While you're here, stop for face-painting, arts and crafts, giveaways, vendors and storytelling by Unique Derique!