Description
Join us for an intimate luncheon to honor the giving spirit of women and the special roles we play caring for each other, as we care for others in our lives.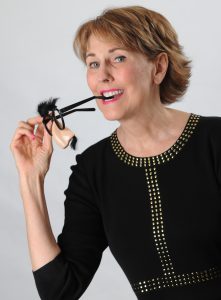 Joining us this year will be the hilarious Kay Frances! See a sample of what we have in store by clicking here.
Motivational Humorist, Kay Frances, has shared her message to "lighten up, stress less and take care of ourselves" in 40 states and Canada for over 30 years. She holds a Master's Degree in Business Administration and a degree in Health and Physical Education. Kay combines her years of standup comedy, her education and her passion for her message to offer a unique skill set not often found in one speaker. As a former caregiver, Kay has a deep affinity for those who care for others. And she is not only a supporter of Hospice, but a FAN!
Kay is the author of "The Funny Thing about Stress; A Seriously Humorous Guide to a Happier Life."
Sponsorship opportunities available. Click here for more details.
For tax reporting purposes a portion of your donation may be considered tax deductable.