Event Information
Location
Copperopolis Armory
695 Main Street
Copperopolis, CA 95228
Puro Latino! Mario Flores plays the Copperopolis Armory's First Friday Concert Series on Friday May 6th for a Cinco de Mayo Party
About this event
Introducing an exciting Latin jazz trio to octet led by Conguero Mario Flores. The group performs jazz, pop and original arrangements as well as Afto-Cuban classics presented in the best of the "tropo-bopo" style. The group is made up of Conguero Mario Flores, pianist/composer Mark Gee, bassist/flutist/vocalist Joel Nixon, Mike Miller on drums and timbales, Rod Harris on sax, Stu Reynolds on sax, Brian Stock on trumpet, and John Ulloa on percussion.
The group delivers rhythmically vibrant soundscapes in the tradition of Tito Puente, Cal Tjader, Chano Pozo, Mongo Santamaria and Willie Bobo. The casual listener and Latin jazz aficionados agree that the group is pure entertainment. The band will perform many original also slipping in some songs from some of their favorite artists.

Gary Souza
Gary is a multi-instrumentalist and singer/ songwriter from Northern California. He began his musical journey at a young age, classically trained through grade school and up. Currently, he performs professionally in two countries.
He has a wide variety of genres that you will experience through his unique voice and Guitar playing. Rock N Roll classics, Beach Vibe Tunes, and his own songs, Gary always gives his best performance, heart and soul, every time he hits the stage. Come see the show and experience the joy of Gary Souza's music!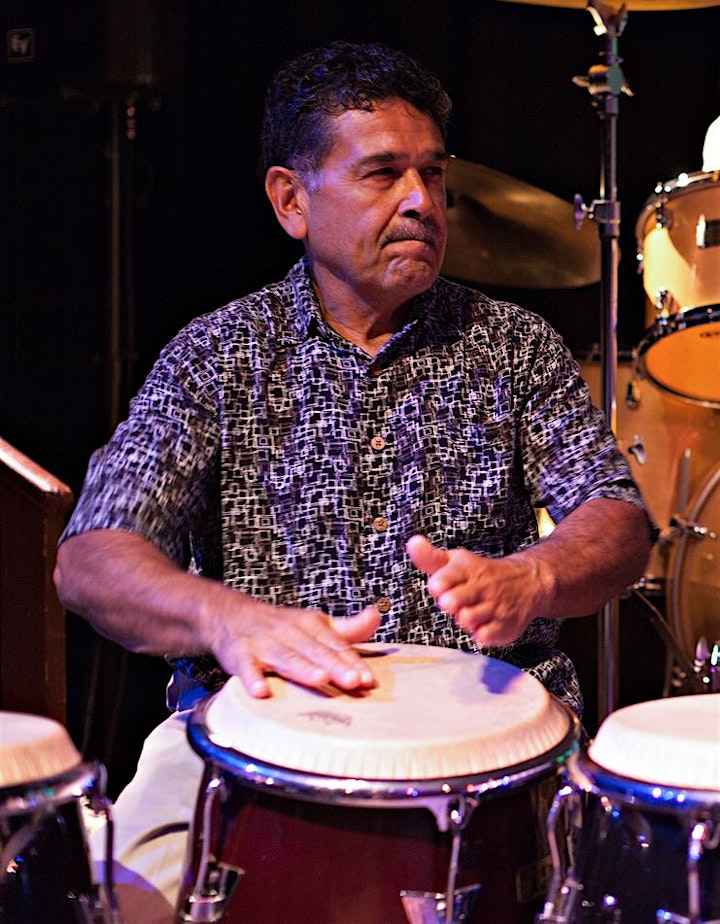 Mario Flores
Date and time
Location
Copperopolis Armory
695 Main Street
Copperopolis, CA 95228