Join us as we discuss how to care for all of the amazing caregivers in our lives!
About this event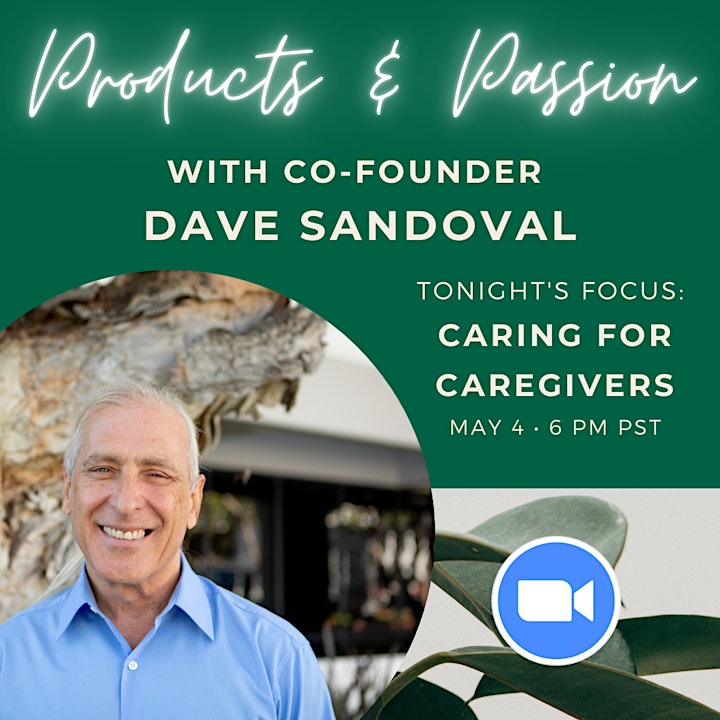 We owe caregivers so much for the hard work they provide on a daily basis. Parents, teachers, grandparents, volunteers, and anyone who cares for another's health and well-being we consider caregivers. These heroes can spend so much time caring for others, they can overlook their own health and well-being.
In order to care for others, you must care for yourself first. You cannot pour from an empty cup, and prioritizing your own basic needs is essential to have the energy and love to care for those around you.
At Purium, we pride ourselves on shining a light on the importance of caring for our caregivers. Among the many different ways you can achieve this, is through our expertise: nutrition.
Our superfoods transform lives by nourishing and detoxifying the body. This can lead to more energy, better digestion, deeper sleep, and a more balanced mood. The perfect recipe to care for a caregiver!
On Wednesday's Products & Passion, Purium co-founder Dave Sandoval will share his expertise in caring for caregivers. Join us for this enlightening discussion. You can register for free on Eventbrite and qualify for Purium Prizes.
https://bit.ly/PuriumTrain
Zoom Password: Purium