Join us in celebrating SIX YEARS on Saturday, January 29th, 2022!
About this event
6-YEAR ANNIVERSARY PARTY DETAILS:
Date: January 29th, 2022
Location: Pure Project Miramar (9030 Kenamar Dr., San Diego, CA 92121)
Time: VIP Hour: 12-1pm; General Admission: 1-5pm
Beer Garden & Food: We'll be blocking off a large portion of our parking lot for beer tents, food trucks, music, games and more.
Rare Beers: We have been stockpiling beers for this party. Rare & specialty beer tappings will take place throughout the event.
Cellar Bottle Sale: We will be pulling bottled beers out of our cellar for purchase. Many of these beers will only be available on this day.
* * *
Your Anniversary Ticket Includes:
$1 Donation to Protect our Winters
VIP Admission 12pm-5pm; General Admission 1pm-5pm
Limited Edition 6th Anniversary Stemware Glass
4 Drink Tokens (additional drink tokens available for purchase)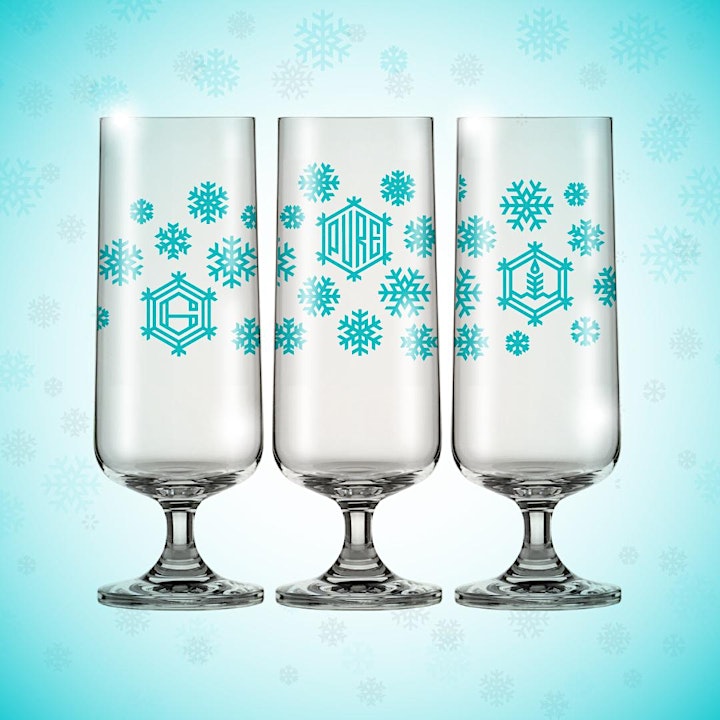 Zero Waste: Pure Project cares about our impact on the planet. Large events traditionally create a lot of waste. So our goal for this year's event is to strive for zero waste! In order to achieve this, we plan to reduce waste from the get-go, and recycle & compost as much as possible to divert waste from the landfill. More information to follow!
COVID-19 Protocol: While we are excited to be able to celebrate our anniversary in-person this year, we are mindful of the current state of the COVID-19 pandemic. We will be taking appropriate safety precautions and following all current COVID-19 Guidelines & Safety Protocols.
Local and State COVID-19 Guidelines and Mandates
All staff & attendees must adhere to current local and state COVID-19 guidelines and mandates.
Masks - Current Guidelines (as of 11/19/2021): Full Vaccinated - Masks Optional; Unvaccinated - Masks Required when not seated or actively drinking or eating
Sanitation
Wash & Sanitize hands frequently - Additional Hand Wash & Sanitation Stations will be setup throughout the event
Avoid touching your eyes, mouth or nose, and cover your mouth and nose when coughing or sneezing.
Sharing of glasses is not recommended.
Stay Home When Appropriate
Please stay home if:
If you have been sick with any COVID-like symptoms
If you tested positive for COVID-19 but had no symptoms
If you have recently had a close contact with a person with COVID-19
We will offer full refunds (no questions asked) for anyone who has experienced any of the above leading up to the event.
We will be monitoring the situation closely and making adjustments as needed to provide a safe and healthy environment for our customers and staff.
* * *
FAQs:
Are dogs allowed? No, sorry. While we love seeing your pups, dogs and other pets will not be allowed at this event.
Are kids allowed? Yes, kids under the age of 12 are welcome free of charge.
How much are drink tokens? Additional drink tokens will be available for purchase for $2.50 each. Beers will be available in taster or full pour sizes and will vary in price from 1 to 5 tokens.
Parking? The parking lot will be shut down to cars throughout the event. While there is street parking available along Kenamar and Trade, we HIGHLY recommend carpooling and ridesharing.
OTHER LEGAL DISCLAIMERS OUR LAWYER SAID WE SHOULD PUT ON HERE:
Your receipt of an electronic or other form of order confirmation does not signify our acceptance of your order, nor does it constitute confirmation of our offer to sell. Pure Project reserves the right at any time after receipt of your order to accept or decline your order for any reason or to supply less than the quantity you ordered of any item. Other sites accessible through our site have their own privacy policies and data collection practices. Please consult each site's privacy policy. Pure Project is not responsible for the actions of third parties. This site may contain links to other sites on the Internet that are owned and operated by third parties. By agreeing to these terms and conditions you are also consenting to receive updates and messages from Prue Project via email and SMS in regards to this and future events. We will never sell, rent, or give away our email list for 3rd party marketing. Our Privacy Policy also applies. By participating, you consent to receive text messages sent by an automatic telephone dialing system. You can opt out of email and SMS updates at any time for any reason and participation is not mandatory to attend or purchase a ticket to any event. You acknowledge that Pure Project is not responsible for the operation of or content located on or through any such site. Unless otherwise specified, all materials appearing on this site, including the text, site design, logos, graphics, icons, and images, as well as the selection, assembly and arrangement thereof, are the sole property of Pure Project, Copyright © 2017, ALL RIGHTS RESERVED. You may use the content of this site only for the purpose of shopping on this site or placing an order on this site and for no other purpose. No materials from this site may be copied, reproduced, modified, republished, uploaded, posted, transmitted, or distributed in any form or by any means without prior written permission of Pure Project. All rights not expressly granted herein are reserved. Any unauthorized use of the materials appearing on this site may violate copyright, trademark and other applicable laws and could result in criminal or civil penalties.