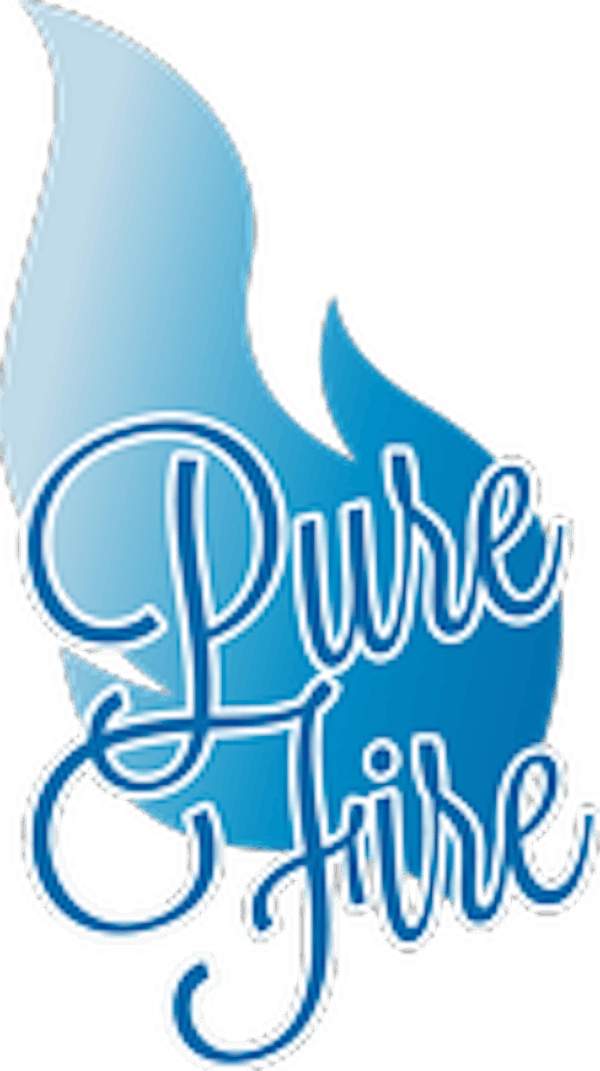 Pure Fire Young Adult Retreat 2015 - See Love Walk
By Office of Youth & Young Adult Ministries
Date and time
October 16, 2015 · 7pm - October 18, 2015 · 1pm PDT
Location
Ponderosa Lodge 4600 Graham Hill Rd Felton, CA 95018
Refund Policy
Contact the organizer to request a refund.
Description
We invite you to join faith-filled and faith-curious young adults from all over the Bay Area on the Pure Fire Retreat as we encounter God in everything, everybody, everyday; discover God's mercy and selflessness; and answer the call to service.

Questions? Email Mary at purefire@dsj.org.

Hosted by the Diocese of San Jose Young Adult Ministry
Who is our musician?
Earl Rivard. Earl Rivard has nearly two decades experience providing musical leadership for retreats in the bay area. Over these many years he has shared his gifts of song and story with countless listeners in a wide array of settings. He is a firm believer that when you sing, you pray twice. It is one of his deepest joys to raise his voice in prayerful song and to lead others in praising God through music.

Can I get a schedule for the weekend?
The retreat will be Friday October 16th through around 1 pm on Sunday October 18th. We will provide you a more detailed schedule when you arrive at the retreat.


When does the retreat start?
Registration will be between 7PM to 8PM on Friday evening. If you are unable to make it between those times, please email us at purefire@dsj.org.

When does the retreat end?
The retreat ends after Mass and lunch on Sunday around 1pm.

Is this an overnight retreat? What is included?
Yes, this is an overnight retreat where meals and rooms are provided. We will email you a list of what to bring and not to bring before the retreat. Friday dinner will not be provided, but all meals on Saturday as well as Sunday breakfast and lunch will be provided.

What is the retreat about? What is the theme?
This year's theme is "See Love Walk" where we will explore how we encounter God in everything, everybody, everyday; discover God's mercy and selflessness; and answer the call to service.

Who is the keynote speaker this year?
This year we are blessed to have 2 keynote speakers, husband and wife Drs. Bob and Maggie McCarty. Find out more about our keynote speakers by clicking here.

Click here for Breakout Session Speakers Bio.


What should we bring to the retreat? How should I prepare for the retreat?
Once we get closer to the day of the retreat, we will email you a list of what to bring and not to bring before the retreat. You will need to bring a towel and sleeping bag or blankets as we will be in cabins this year.

What age range are you expecting? Am I too old/young to go on the retreat?
The retreat is planned for all young adults in their 20s and 30s.

Are couples welcome?
Couples are always welcome, as well as singles. To maximize the retreat experience, there won't be separate accommodations for couples. Housing is in cabins of roughly 8 people each. There are separate cabins for girls and guys. Each cabin has its own bathrooms, and showers. Mattresses are provided but linens are not, so please bring a sleeping bag, pillow, and towel.

Is there childcare? Are children welcome?
Unfortunately, there won't be any childcare available at the retreat. We understand that some of our young adults are parents and to help the parents and others focus on retreating themselves, children are not allowed on the retreat. Thank you for your support and understanding.

What will we do on the retreat?
The retreat will include a variety of activities including keynote speakers, opportunities to share in small groups, diving into particular issues, celebrating Mass, personal time for reflection, and time for fellowship and fun.

How do I get to the retreat?
The best way to get to the retreat is by car. Once the retreat is closer, we will send detailed directions with the preparation email.

If you like to carpool with others, please let us know by contacting Mary at purefire@dsj.org with your address or general location (e.g. San Jose, Los Gatos, Palo Alto). If you are able to drive others to the retreat, please let us know how many people your car can accomodate.

Is financial assistance available?
Yes, financial assistance is available and will be considered on a case-by-case basis. The team will do its best to help you attend the Pure Fire retreat. Please contact Mary at purefire@dsj.org to inquire.

How much is registration? When can I register?
Early Bird registration is $155 and available June 15th through July 31st.
Standard registration is $175 and available August 1st through October 15th.


I am registered and can no longer attend. What is your cancellation policy?
For a full refund, cancellations need to be made before August 31st. From September 1st to September 30th, there will be a 50% refund. There will be no refund after September 30th. We appreciate your understanding and respect of our need for a refund and cancellation policy. If you do need to cancel after the refund deadline, we appreciate the donation and can provide a charitable receipt upon request.

Please note that the PureFire Retreat is a not for profit organization. All the funds raised are to be used for the retreat as well as to help provide scholarships for those who are unable to pay the full amount of the retreat.