Every Saturday - Todos Los Sabados - The Bay Area's #1 International Party!
About this Event
Save $$$$ -- Buy a Presale!
-----------------------------
This week at PURA
special guest DJ ZAY
Featuring your favorite PURA residents playing a mix of all your favorite music including Reggaeton, Merengue, Salsa, Bachata, Cumbia, Hip Hop Top 40 y mas!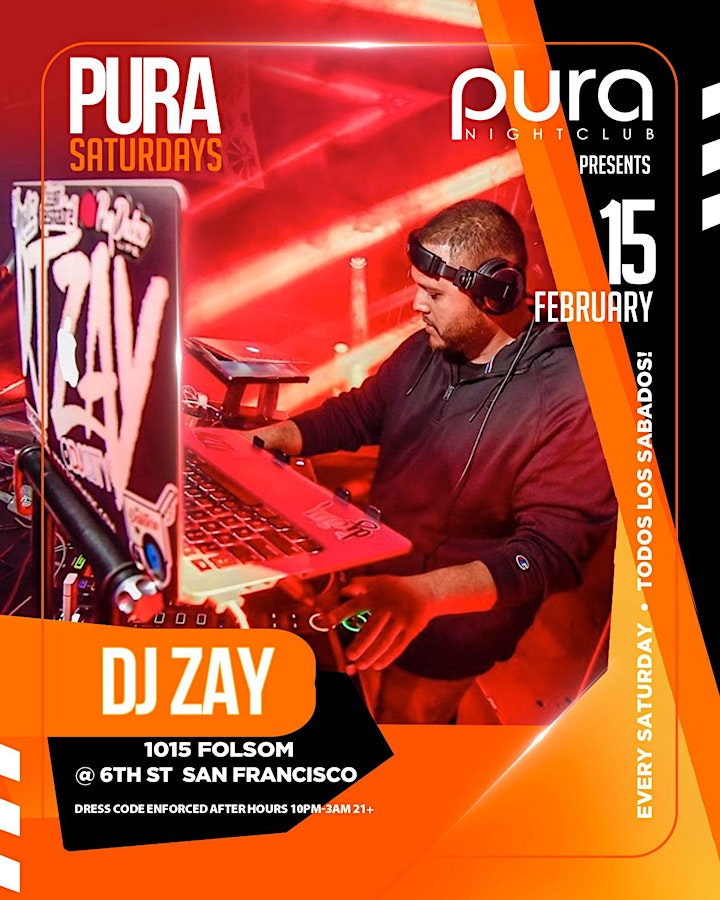 In order to bring you the very best and safest Latin Nightclub Experience PURA enforces the following dress code standards:
We encourage our guests to wear fashionable attire and do not allow loose fitting clothing, sports attire/sneakers, sandals, work boots, or clothing that is too revealing.
Management reserves the right to make all final dress code decisions and can refuse entry for any reason.
MEN
Please wear:
Button Down Collared shirts (no plaid, no flannel, no polos)
Dress shoes (not Timberland style)
No shorts.