Multiple Dates
PUR:502 Purpose University 7-Day Nonprofit or Small Business Incubator (Onl...
Description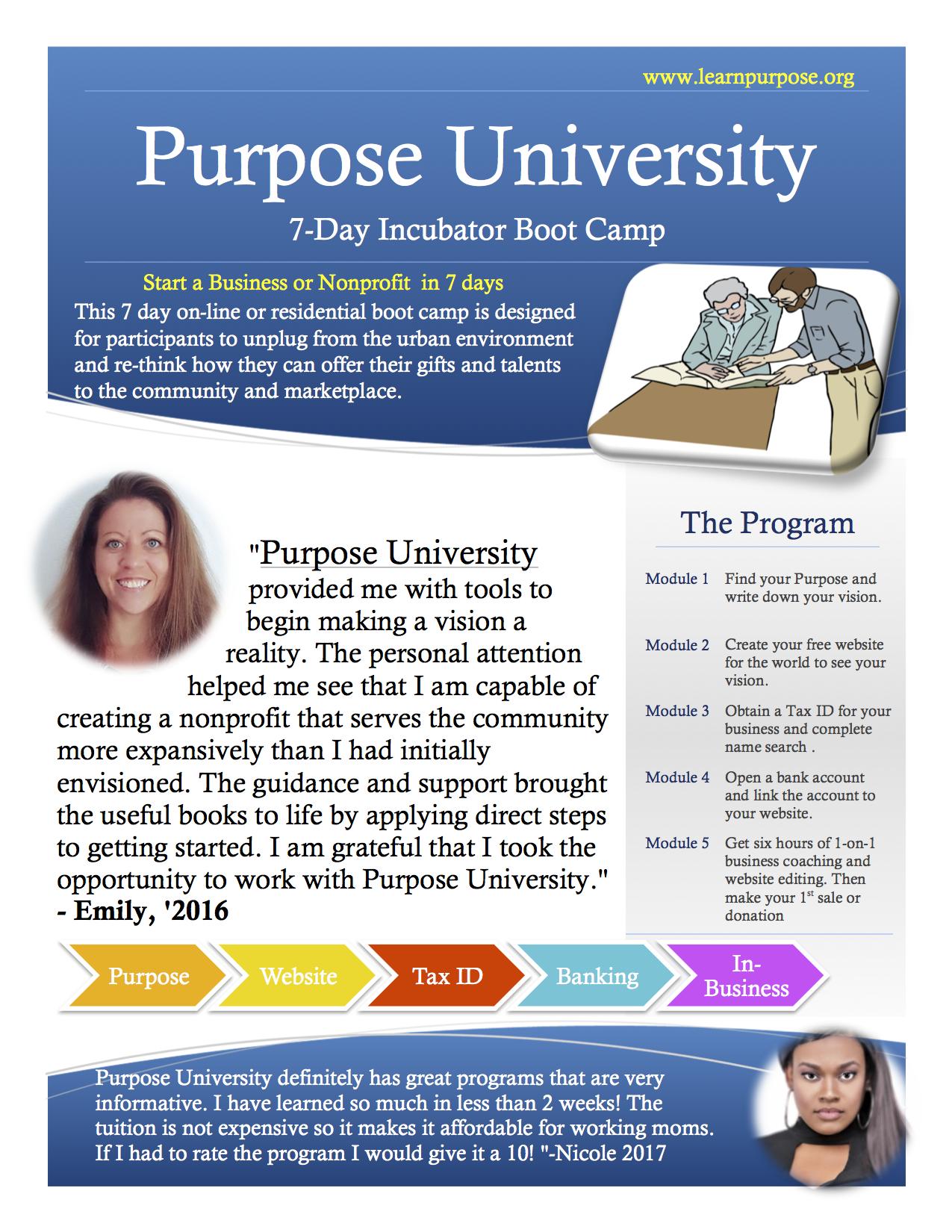 "Find your purpose in life and build a business or nonprofit around your purpose in 7-Days"
Purpose University Online Incubator
This course includes 120 minutes of 1 on 1 instruction and coaching.

You are guaranteed to be in business in 7 days or your money back.

Students will:
1. Create your Purpose Proposition Statement
2. Create your Website (with our coaching)
3. Obtain your Tax Identification Number (EIN)
4. Open your Business or Nonprofit Bank account
5. Create your Program/Customer Survey

*Nonprofits will also receive:
a) Board of Directors Recruitment Letter, and
b). State Articles of Incorporation Application (course does not include filing fees)