PUR 700: Becoming a Creative Genius (again)
Event Information
Location
Purpose University
Virtual Zoom Meeting
Refund policy
Refunds up to 1 day before event
Description
Life is a grand adventure with few rules leaving it up to each one of us to be adept at making our own way. When you grow your creative capacities and develop your entrepreneurial instincts and behaviors you're better prepared to build the future you want for you and your family and your community. This 90 minute course is fast-paced, fun, and proven effective at helping folks accelerate the growth of their creatively entrepreneurial qualities.
Your confidence will grow as you come to understand you are already much more creative than you imagined.

We'll explore the immediate reward of Being Intentionally Creative.

It's not enough to have a new creative perspective, we'll learn how to develop a range of creative perspectives

.

We'll explore the 4 Generative Behaviors that will grow your creative abilities and improve your entrepreneurial performances.

We'll include creative exercises during the session and recommend practices to follow after completing the session.
I have been working on this content—now known as The Generative Way Matrix—for nearly 20 years. It includes the best ideas and strategies at developing creative talent that I found during my 30 years as an entrepreneur and creative professional; my deep dive study of all topics related to creativity during the 14 years I taught courses in creativity and entrepreneurship to over 2,000 students at Duke, including the relevant research from neuroscientists and behavioral scientists.
This content is proven effective at helping entrepreneurs and engineers, teachers and parents, business leaders and managers, scientists and software developers, military leaders and creative professionals, students young and students old become their most creative and entrepreneurial self.
"I learned much of what I know about building successful companies from Carl. His passion for, insight into, and skill in articulating why and how Creativity and Innovation are core to any successful enterprise is unique. I have retained Carl as a close confidant and adviser in my past 4 companies and highly recommend him in all aspects of building a story, a culture, a business, and a company." Mark Bowles, serial entrepreneur, investor, founder of ecoATM; sold for $350 million.
Course Professor, Carl Nordgren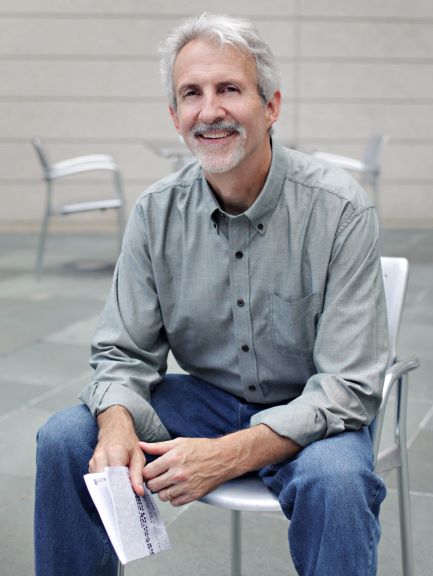 For nearly three decades I have been a leader of all sorts of foundings--some venture backed and one bootstrapped, one corporate backed and a merger restart, and a venture capital firm's incubator; some were noteworthy successes and a couple were dramatic failures. Then I spent 14 years teaching Creativity and Entrepreneurship to well over 2,000 Duke Undergrads. The job that had the greatest impact on my creative and entrepreneurial understandings was my first, as a teenaged fishing guide. My calling now is to help you discover how simple it is to grow your creative capacity and entrepreneurial instincts significantly. You can learn more about the ideas we'll play with at www.creativegenius.carlnordgren.com
Date and time
Location
Purpose University
Virtual Zoom Meeting
Refund policy
Refunds up to 1 day before event