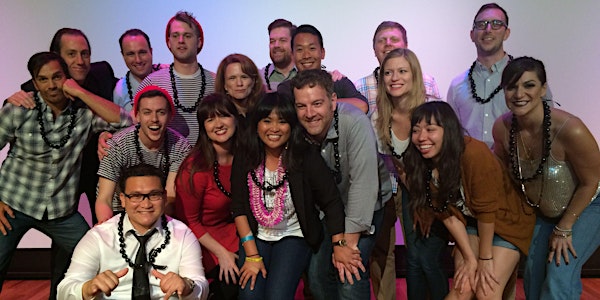 Pupus, Panels and Party (presented by The Hawaii Sketch Comedy Festival)
Location
The Pagoda - La Salle Ballroom (round room upstairs)
1525 Rycroft Street
Honolulu, HI 96814
Description
April 2nd: HISF Pupus, Panels and Party
Location: The LaSalle at The Pagoda
Time: 7:00pm - 11:30pm (Networking begins at 7:00pm. Panels begin at 7:30pm.)
Join us for a night of pupus, panels and partying! Featuring industry professionals sharing their stories on what it's like to be in "the business." Pupus and drinks for purchase. PARTY TO FOLLOW!
Guest Speakers:
Casting in Hawaii w/Brent Anbe 7:30-8:30pm
This discussion will focus on what goes on in the audition room and how we as artists can better prepare to do our very best. Brent Anbe is a Hawaii based casting associate whose credits include: "Hawaii Five-0," "Mike and Dave Need Wedding Dates," "Jurassic World," and "Godzilla." He'll share with us his "dos and don'ts" and also tell us how the tool of improv helps in the audition world.
So You Wanna Be A Professional Comedy Actor w/ Sam Brown and Ann Maddox 8:30-9:30
In this panel, Sam Brown (IFC's "Whitest Kids U Know") and Ann Maddox ("Birthday Boys," "The Office") answers the meaning of comedy life and why it's possible to make a living in this funny world of writing.
Party starts at 9:30pm! WE DID IT!