About this Event
October 22, 2020, is National Make A Dog's Day. Come celebrate with R.House, r.bar, WoofBowl, and Maryland SPCA.
We want to pamper our community of pups, many of whom are regulars with their owners. We've loaded the afternoon with all kinds of treats and experiences!
Costume Contest - (Halloween Costume & Fall Fashion)
Dog-Friendly Games
Photobooth
Happy Hour Specials
Woofbowl Dog Food Truck
Virtual Adoptions
Pet-Friendly Vendors
Giveaways
Special Guests
Bring your pup and enjoy dog-themed happy hour specials on the patio, in the parking lot, and in the Garage at R.House. 10% of every Puppy Punch purchased will go towards Maryland SPCA.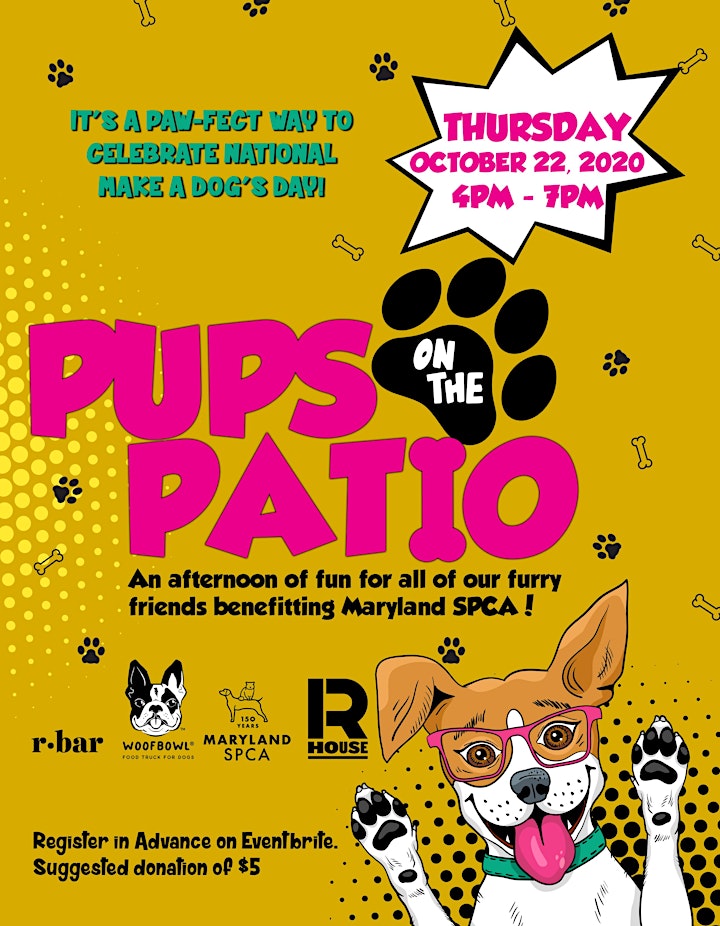 TICKET TYPES
- $5 to $10 Suggested Donation Directly Benefitting Maryland SPCA. (Of course, we welcome larger donations too. Thanks in advance!)
Patio seating is based upon availability. Please note our seating is arranged in compliance with all Baltimore, Maryland, and CDC guidelines for social distancing.
Guidelines
Dogs are permitted on the patio, in the parking lot, and in the Garage at R.House
Dogs MUST be on a leash at all times and attended by owner.
Owners MUST clean up droppings of dog utilizing bags
Owners are responsible for the behavior of dogs. Only socially friendly dogs should attend.
Aggressive or disruptive dogs (including excessive barking) will be asked to leave the property.
Be aware and sensitive to other guests as not to disrupt them while enjoying the property.
No female dogs in heat.
Dogs must be current with vaccinations
Water bowls will be available.
Owners are legally responsible for their dogs and any injuries caused by them while on property.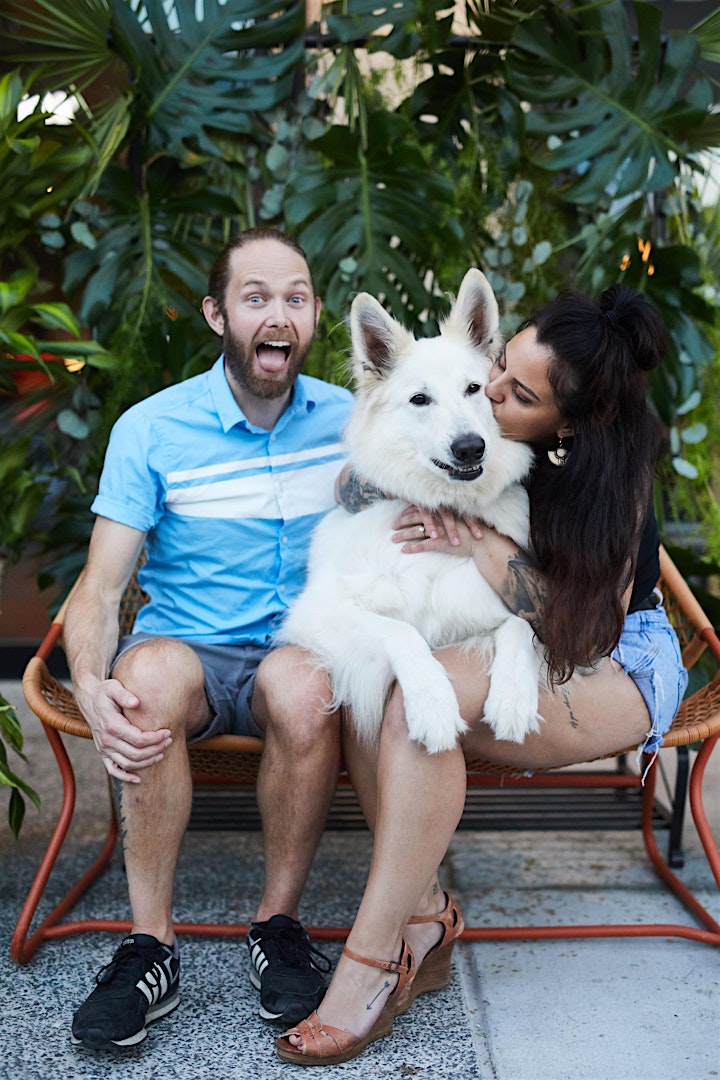 Subscribe to our email list for first access to events & tickets: http://bit.ly/RHouseEmails
ABOUT WOOFBOWL: Woofbowl® serves fast food doggie style. Yes, we're a food truck that exclusively serves dogs and the difference is in our treats. Our menu items look remarkably like human food truck items, such as burgers, ice cream, and beer, but the gag is they're healthy dog treats made from premium, human-grade, whole food, dog-friendly & superfood ingredients that even you can eat. Don't worry we won't judge if we catch you taking a bite.
ABOUT MARYLAND SPCA: 150 years ago, the Maryland SPCA was founded on a simple notion: every animal deserves to be treated with compassion and care. The Maryland SPCA is a critical lifeline for pets who deserve a second chance. There is no limit to how long an animal stays in our care.
ABOUT R. BAR: To take a seat at r.bar is to take a chance on a new spirit, to take a chance on meeting a new friend, and to take the chance you won't leave 'til last call. r. bar features stellar cocktails, craft beers from Baltimore and beyond, and wines to pair with each stall. Pick your potion, and we'll serve it up — or on the rocks. Welcome to your bar, my bar, r. bar.
ABOUT THE GARAGE @ R. HOUSE: "The Place to Come Together in the Heart of Baltimore." The Garage at R. House is a 6,500-square-foot industrial-chic style space perfect for private and public events of up to 350 people (pre-COVID). With exclusive r. bar beverage service and endless production possibilities, The Garage promises a memorable event setting.
Flyer Design by Studio Creative Group