Description
[Proudly partnering with the RSPCA & Indigo Soul Wellness] [As seen in Style Magazines, The Courier Mail, City South News, Concrete Playground, The Gold Coast Bulletin, Take 5 Magazine]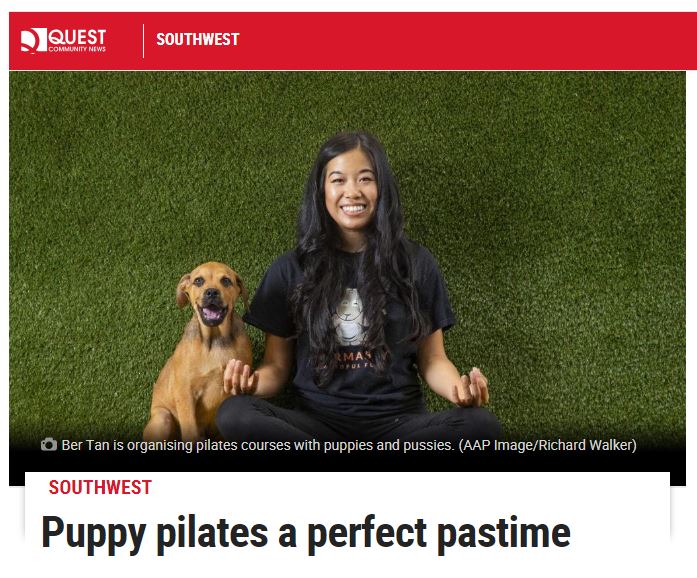 ---
Ruff week?
We've got you covered. Join us at Indigo Soul Wellness for gentle yoga, roiling rescue puppies & a short n' sweet meditation. It's the leashed you could do.
So how does it work?
45 minutes Beginner Yoga
15 minutes Sound Healing Meditation
15 minutes Puppy Photo & Chai Tea
And if you feel like walking away with your newest & cutest family member yet, feel free to check out the RSPCA's Pop-up Adoption shelter out the front of the studio!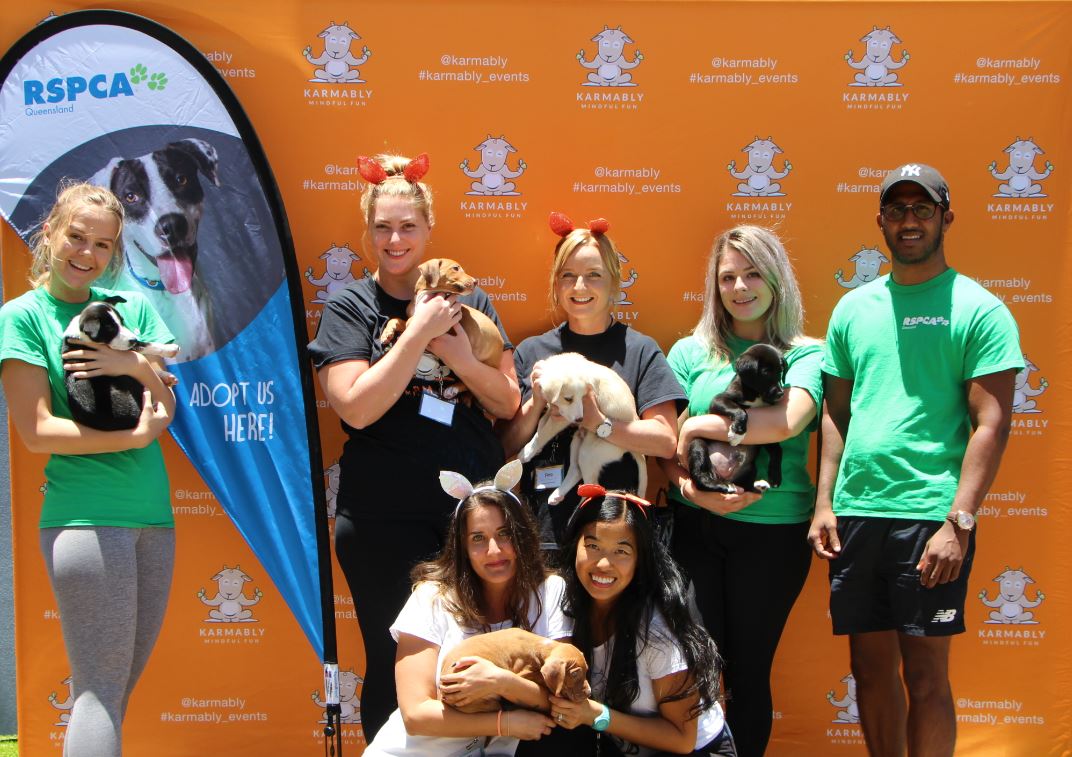 The RSPCA believes that by celebrating the extraordinary bonds shared between animals and humankind, we contribute to a greater appreciation of the role animals play in our lives.
One of the most groundbreaking pieces of legislation in the RSPCA's history was the Animal Welfare Act 2006 which brought together and updated all the main legislation concerning domestic animals since the 1911 Protection of Animals Act.

Please read the following event details CAREFULLY. Kittens may also be present at this event if there are not enough puppies in the shelter at the time of the event.

---
Frequently Asked Questions
1) I've never done Yoga before, is this class for me?
The class is informal, casual and fun. You choose your own adventure. Your teacher will offer levelled options during the class to modify for beginners and intermediate practitioners.
2) What is a Sound Healing Meditation?
A beginner meditation where you lie down and listen to the soothing sounds of Himalayan singing bowls and other traditional instruments.
3) What do I need to bring?
Please bring any props you may need (this includes blocks/straps). We provide a yoga mat and cushion. Feel free to bring an eye-mask, light cover-up or blanket in case of unexpected weather.
5) Can I bring my children?
Children fourteen years of age and under are not permitted to attend without prior approval. Exceptions can be made, provided your child has attended meditation/yoga workshops before, and understands the quiet nature of these classes.
6) Are the puppies from a sanctuary?
The rescue puppies are supplied by the RSPCA and are available for adoption.
7) Will there be enough puppies for everyone?
We endeavor to have one delightful puppy per 4 humans. However, the exact number is not guaranteed, as the human:puppy ratio is dependent on the number of rescues sheltered at RSPCA at the time. If there are not enough puppies in the shelter, the RSPCA will also bring kittens.
8) Is this an air-conditioned venue?
Yes.
Your friendly warning: Puppies are still learning to control their bladders & can get super excited without warning! The Karma Krew is always standing by for mishaps during, but please leave your luxury active wear at home.
Let's get downward dog, Brisvegas!
Love and Peace,
The Karma Krew
For more information, private bookings, corporate bookings and media enquiries, please contact: berenice@karmably.com.au | 0430 020 280
REFUND POLICY: No refunds are given after purchase. You may transfer your event tickets, sell your tickets on social media or other platforms, or contact Karmably to receive a Credit Note or event transfer.
---