About this Event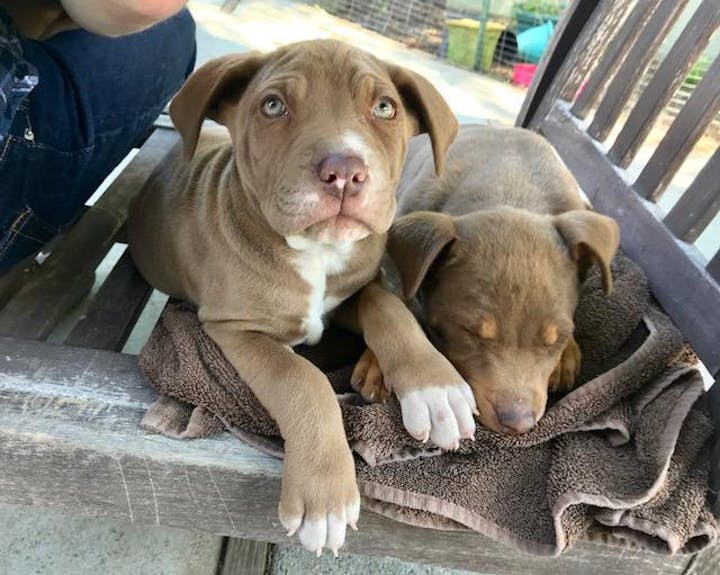 PUPPIES WITHOUT BORDERS
Puppies without Borders is a noble outreach program to end the suffering of puppies in poverty stricken communities. The project was spearheaded by Saint Martin's Animal Foundation Vice President, Evie Bañuelos in late 2018.
On a trip to Mexico with family, Evie witnessed homeless puppies being attacked by other stray dogs, starving, dying of illnesses, and being hit by cars. It was overwhelming and heartbreaking. Many of the puppies roaming the streets had devastating injuries and horrible skin issues which had to be treated immediately. Our team knew something had to be done for these fur babies in 2019, so we started PWBP, the Puppies Without Borders Project. Our team has now returned to Mexico multiple times to rescue dogs so they can finally live in safe, loving, and permanent homes.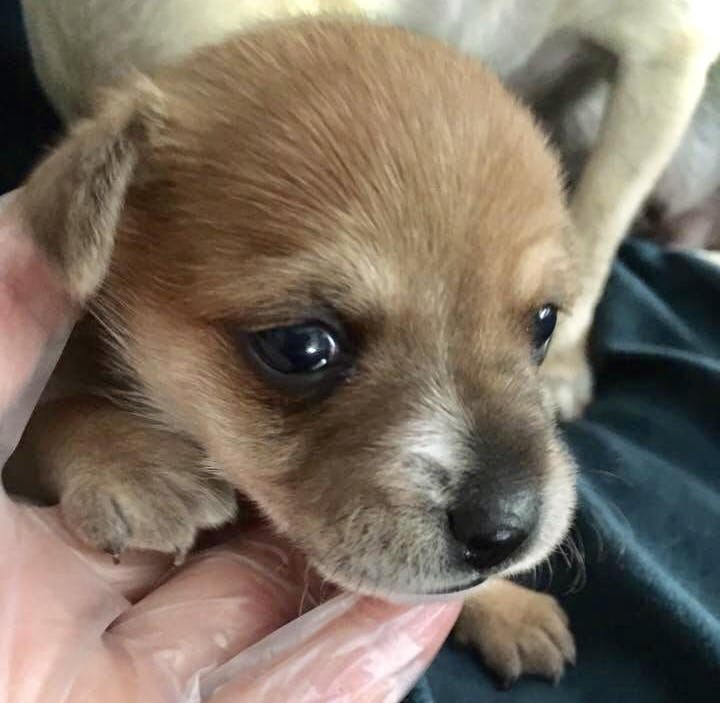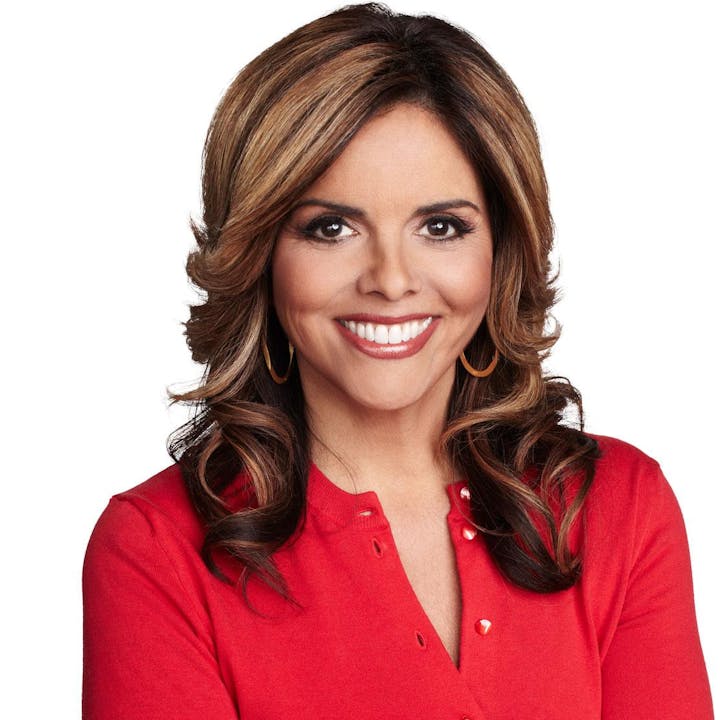 GUEST OF HONOR - Jane Velez-Mitchell
Jane is an award-winning television news journalist and host of Issues with Jane Velez-Mitchell on HLN, CNN's Headline News channel. She is a nationally recognized expert on addiction and recovery and has commented on substance abuse and addictive behavior for a variety of cable channels, including CNN, HLN, Court TV, Fox News, and MSNBC. Jane rose to cable news prominence in her role as substitute host on HLN's Nancy Grace. She has been featured on CNN's Larry King Live on several occasions, discussing high-profile criminal cases and the roles addiction and obsession play in those sagas.
We are honoring Jane at our event for her never ending passion and compassion toward animals. Her animal network called Jane Unchained has attracted thousands of followers and is educating people about the atrocities happening to our environment and animals worldwide. Jane has been a friend of Sky Valencia (Founder of St. Martin's Animal Foundation) for many years, so it is a true honor to have her as our special guest for Puppies Without Borders.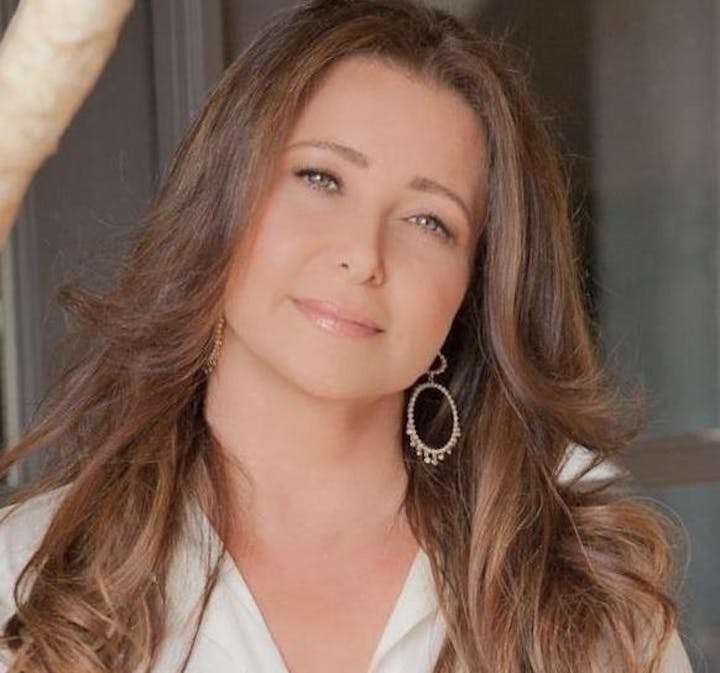 COMMITTEE - Dianne Burnett
Dianne Burnett is an author, actress, visionary, and mother. She is also a philanthropist who helps the Boys and Girls Club of Malibu as well as Children of Mending Hearts. She is actively involved with women in film, and she is a dog lover and activist now on the SMAF honorary committee. Diane and her family live in Malibu, California.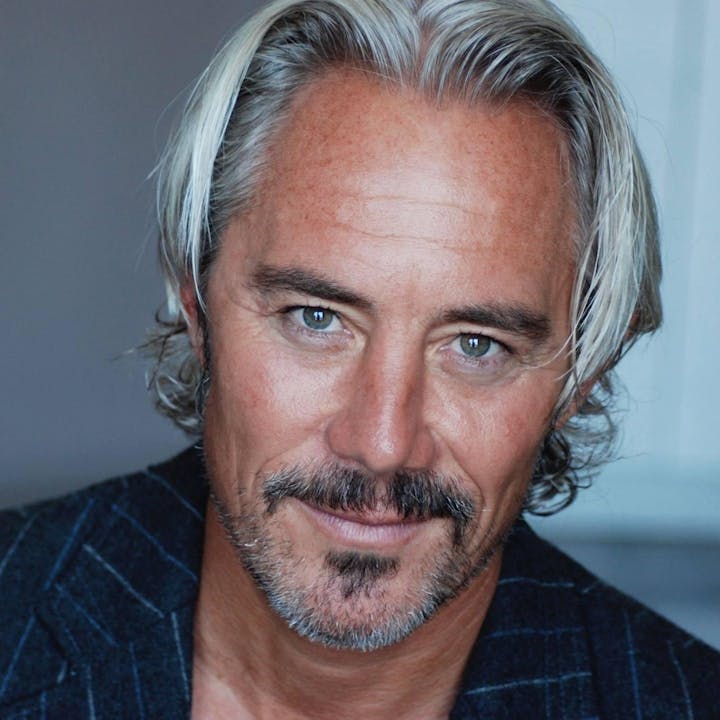 COMMITTEE - Michael Habicht
Michael T Habicht III is an extraordinary interior and exterior designer that throws outrageous events. He is an entrepreneur and an incredibly talented artist, as well. Michael has thrown some of the most successful events in Las Vegas, New York, and California. He lives with his equally talented partner Serg Del Mar in Beverly Hills California, and both are Saint Martin's Animal Foundation team members.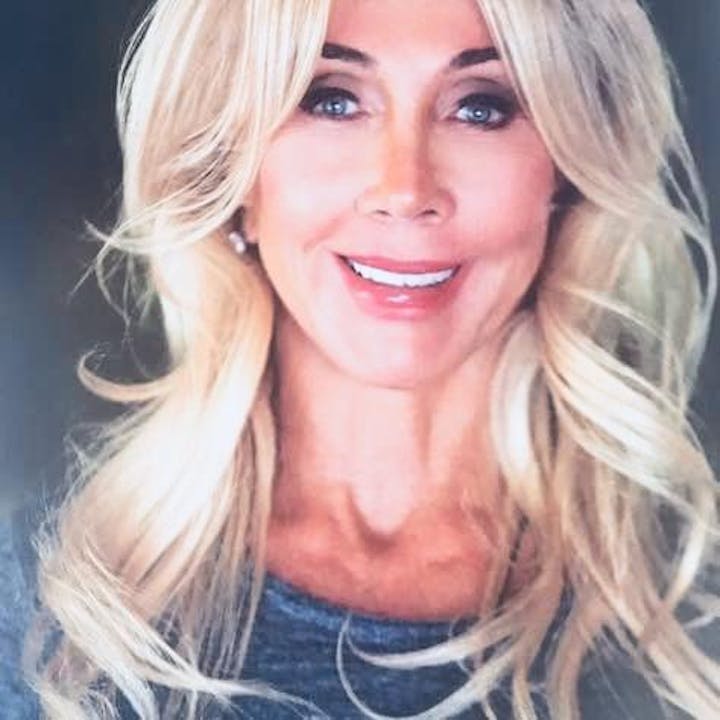 COMMITTEE - Cindy Landon
Cindy Landon is an American movie producer, entrepreneur, and philanthropist. She is a vegan activist that owns an adorable pet pig and other rescued animals in Malibu. Her son Sean Landon (realtor) has also been kind enough to support Saint Martin's rescue efforts throughout the years. Cindy is also known to the masses as the wife of the late Michael Landon. She is stunning, fit, talented, and an entrepreneur.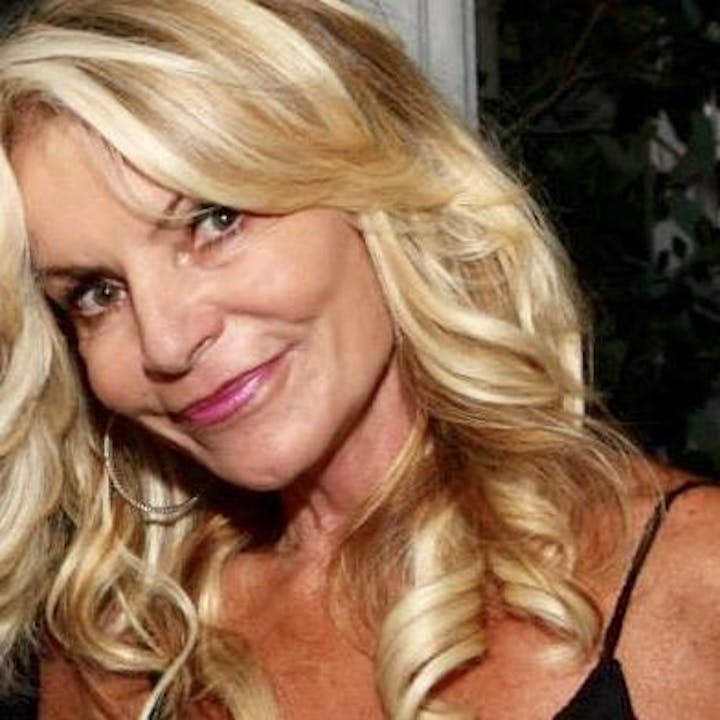 COMMITTEE - Bobi Leonard
Bobi Leonard is a successful entrepreneur, businesswoman and TV personality with interests in skin care, business consulting, and real estate. An innovative force in American interior design for nearly three decades, Bobi owned one of the largest interior design companies in America. In 2001, Bobi was the recipient of the prestigious "Women in Business" award.
Today, Bobi's true passion is her revolutionary skin care line that is receiving rave reviews because of its amazing results. Bobi also loves consulting and mentoring business entrepreneurs to help them achieve success.
Bobi Leonard has been a visionary in the revitalization of Santa Monica, renovating and preserving over 20 buildings in the Main Street district.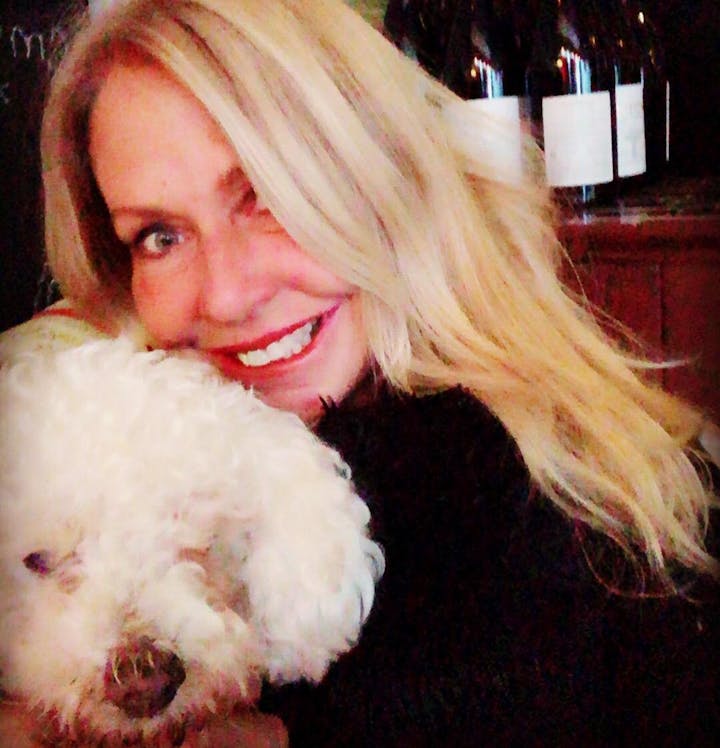 COMMITTEE - Lisa McFaddin
Lisa Mcfaddin is the founder of Duvin Wine Bar in Oakland, CA specializing in local wines, CBD and botanical cocktails. She is also the Founder of Mend. CBD. Love., a socially conscious CBD oils company for humans and dogs. She is the CEO of ExoGames, a VR therapeutic game for stroke rehabilitation developed at UCLA. Lisa is an animal activist and senior hospice dog caregiver with SavingK9 Lives. She is a mother of four incredibly beautiful children and human to four beautiful little rescue dogs.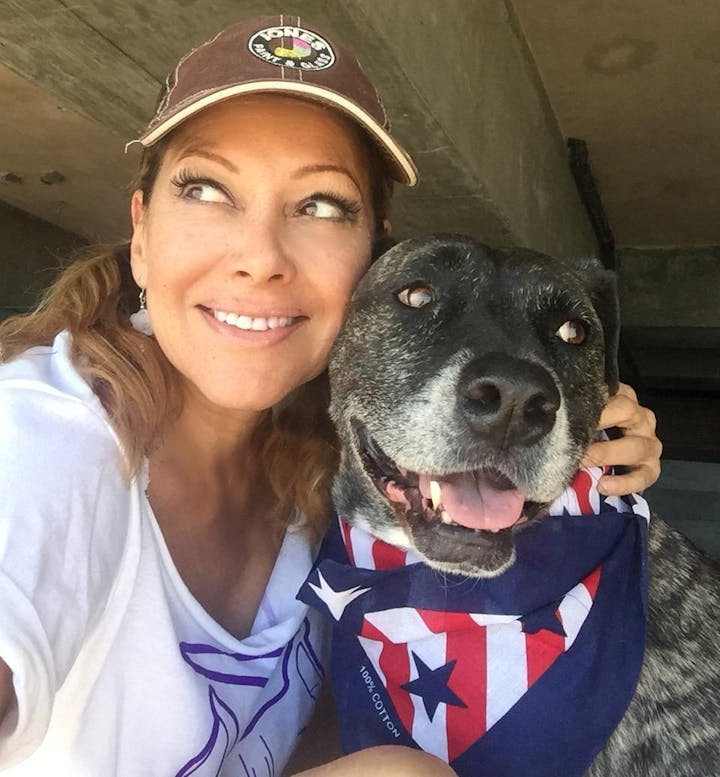 FOUNDER OF ST. MARTIN'S ANIMAL FOUNDATION - Sky Valencia
Sky Valencia is the granddaughter of Esther Cardenas Valencia who was a women's rights leader in Lima, Peru and the niece of Alberto Valencia, a well respected attorney who saved the land of the indigenous people.
She is a visionary who started her foundation in 1999 called the St.Martin's Animal Foundation, named after well-known healer, vegetarian, and animal activist, San Martin DePorres.
Sky opened the first vegetarian dog sanctuary in Acton, California to house severely abused pit bulls and other breeds. Sky and her VP Evie Bañuelos have placed numerous dogs and cats into forever homes.
In 2018, Sky created a group called Vegan Beauty Revolution in order to educate the community about the vegan movement www.veganbeautyrevolution.com
This year Sky and Franz Stanik from Veganbites restaurants is starting a line of organic vegan dog treats. Plus, she'll be opening a humane learning center where the SMAF team can rehabilitate these adorable and needy Mexican puppies and generate future animal and environmental activists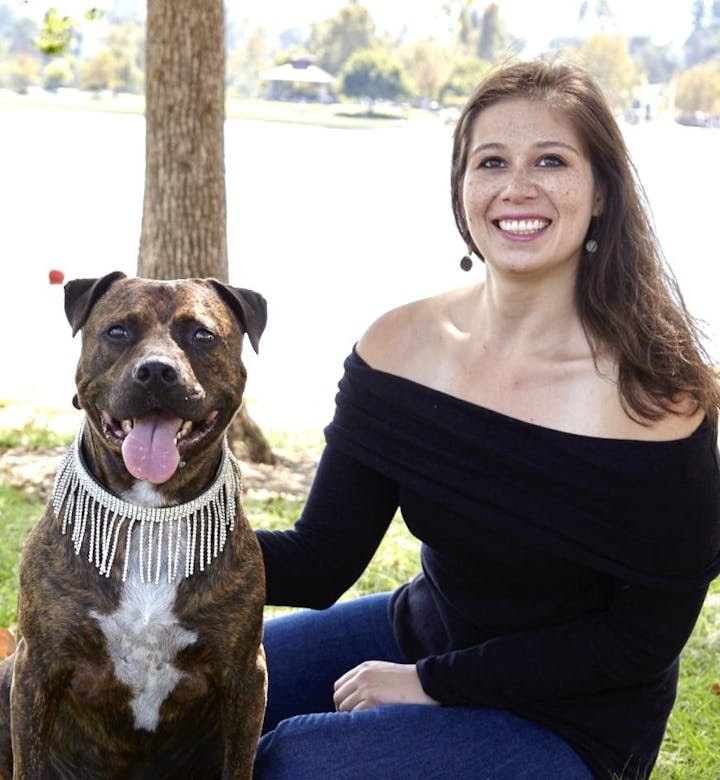 VP ST. MARTIN'S ANIMAL FOUNDATION - Evie Bañuelos (and Magic)
Evie is the Vice President of Saint Martin's Animal Foundation. Evie is a bright and passionate teacher who teaches music at MUSE, and innovative and sustainable school in Calabasas, CA. Evie also performers with Pacific Opera Project as their principal flautist.
Evie has been spearheading our outreach programs in Mexico by helping to rehabilitate severely abused puppies and their mothers, and finding them permanent and loving homes.
Her goal is to start successful humane educational programs in areas of Mexico prone to abusive behavior, as well as to kick off effective spay and neutering programs to alleviate unwanted litters.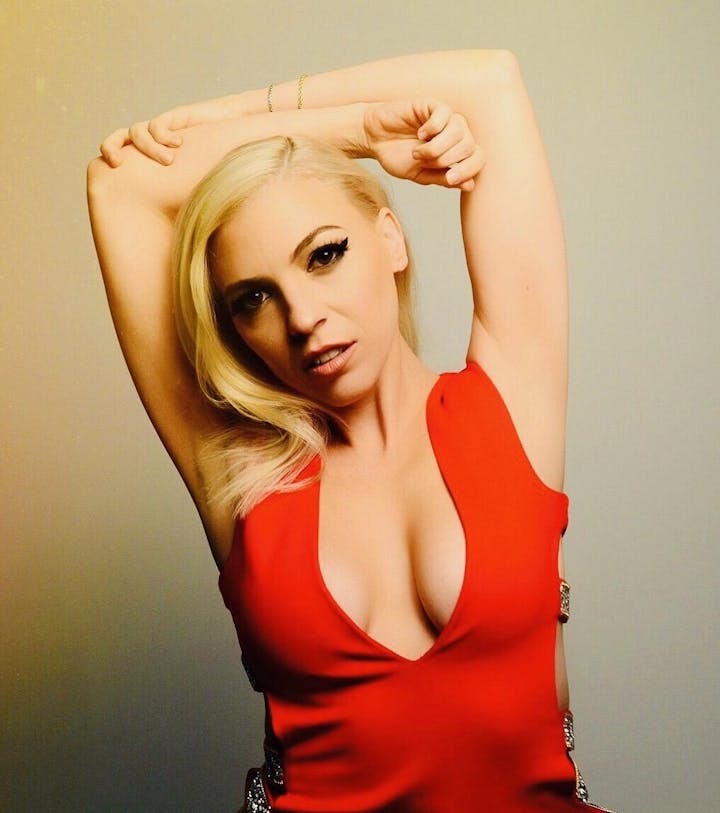 MUSICAL TALENT - Marisa Corvo
Born and raised in New York City, Marisa has experienced everything that comes with the term "Rock Star." Touring with some of the biggest stars on the planet, she has performed with and for Gloria Estefan, Stevie Wonder, Diane Warren, Jesse Harris, Vanessa Carlton, The Jonas Brothers, Toby Keith and many others across the country. Marisa studied at Juilliard School of Music and honed her craft with countless performances. In addition, she has performed for numerous corporate events held by companies such as Oracle, Tealium, and many more. Marisa maintains a residency at Mastro's Steakhouses across the country and performs regularly in Las Vegas at MGM properties in the heart of the Strip. She is currently working on her original material set to officially launch in the upcoming months.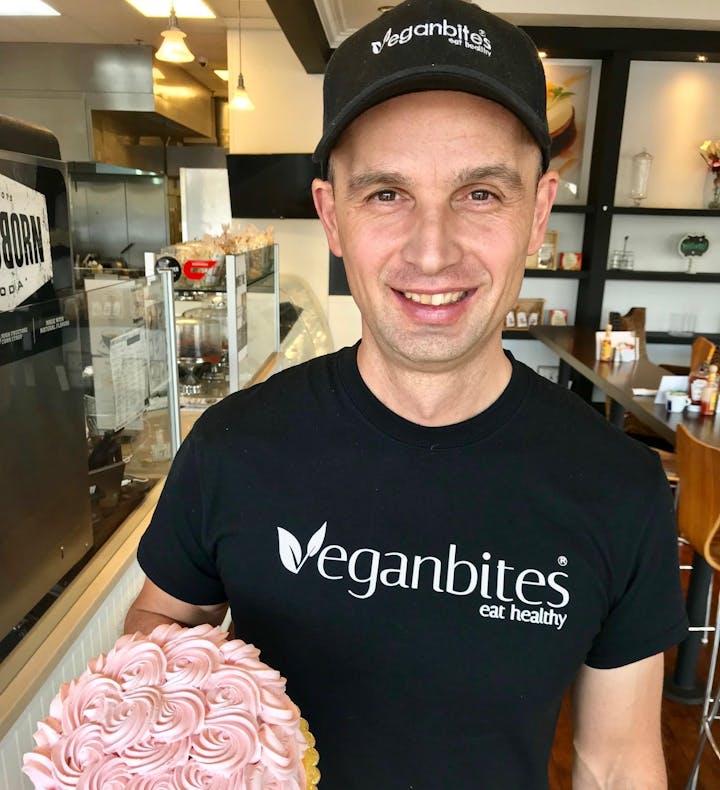 Veganbites Restaurant
Veganbites is an incredible vegan restaurant located in Las Vegas and Henderson Nevada. Owner Franz Stanik creates decadent and gluten-free cakes pastries and pies. He also makes goat cheese, vegan chicken, and beet burgers from scratch.
If you're interested in having Franz create an incredible vegan wedding cake for your special day, or if you're interested in franchising with this delicious and innovative business, come to our event and meet Franz in person! You can also contact him: @veganbitesrestaurant