About this Event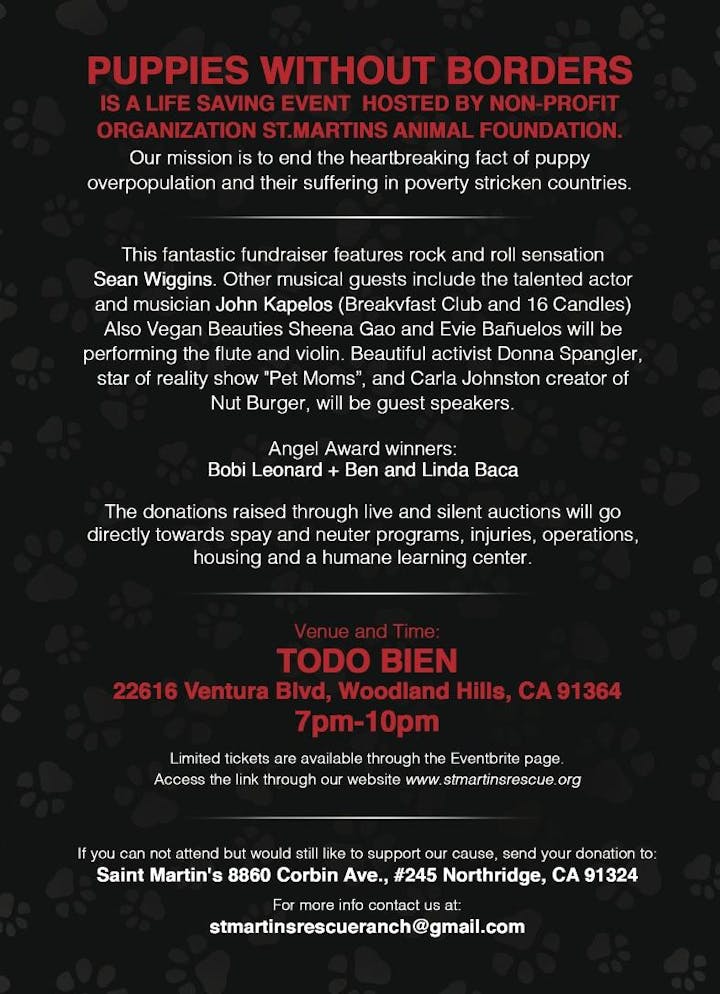 The Event:
A fabulous fundraiser featuring the incredibly talented Sean Wiggins and John Kapelos, and special guests Donna Spangler of "Pet Moms", Carla Johnston - creator of "Nut Burger", and the Vegan Beauty Revolution Team!
Saint Martin's Animal Foundation is hosting this fabulous fundraiser to raise awareness and donations for our life-saving project, Puppies Without Borders.
Our Master of Ceremony for this Rock N Roll fundraiser is the hilarious John Kapelos, whose claim to fame includes Weird Science, 16 Candles, and the Breakfast Club. Our program includes an amazing concert featuring musical guest, the incredibly talented Sean Wiggins. Special guests include Donna Spangler from Pet Moms, Carla Johnston - founder of Nut Burger, and the Vegan Beauty Revolution Team!
The donations raised at this fundraiser will go directly towards veterinary care, housing, and a humane learning center. The center will facilitate our rescue efforts in the US and Mexico by housing and rehabilitating adoptable animals, and educating children and their families about animal welfare issues and adopting a vegan lifestyle.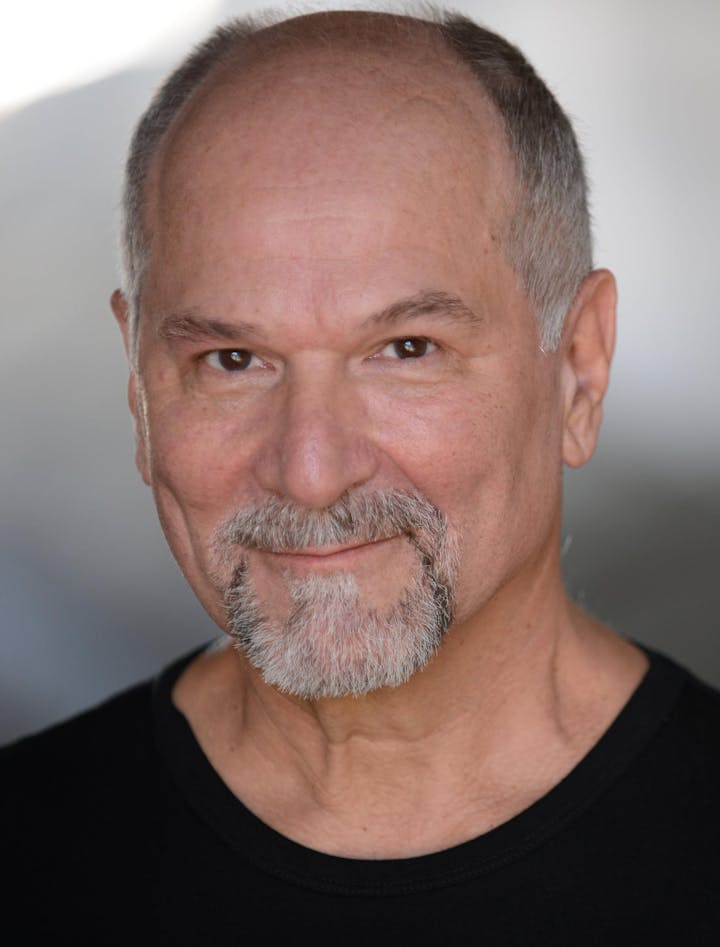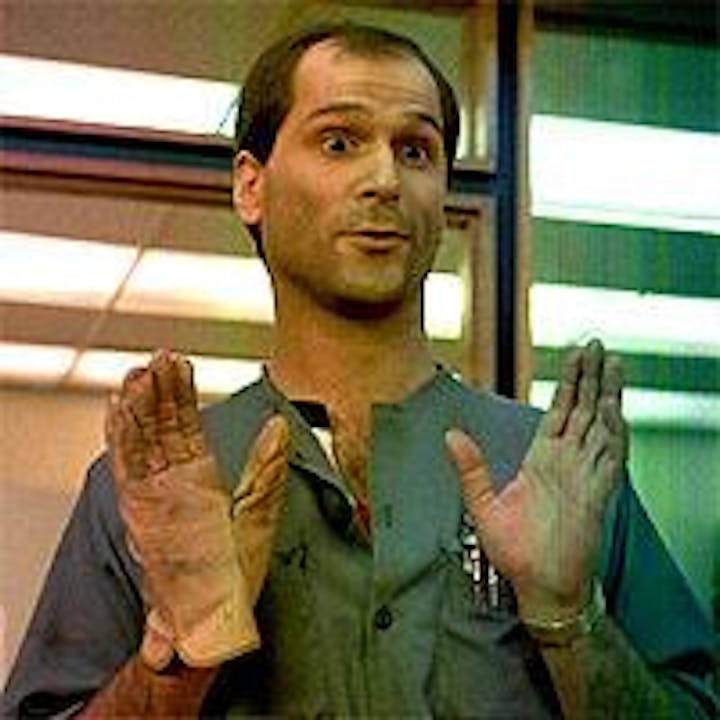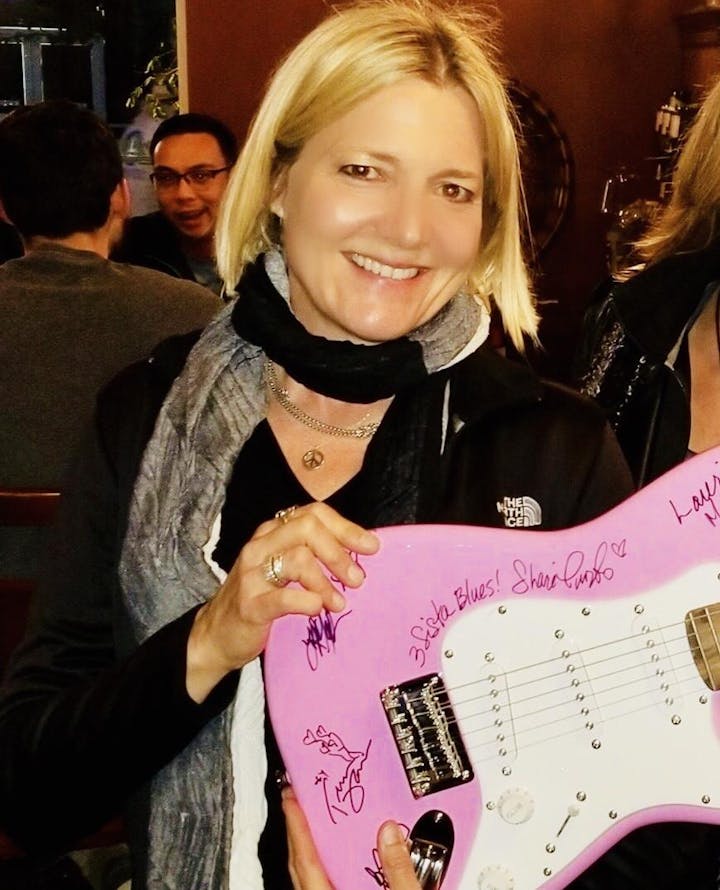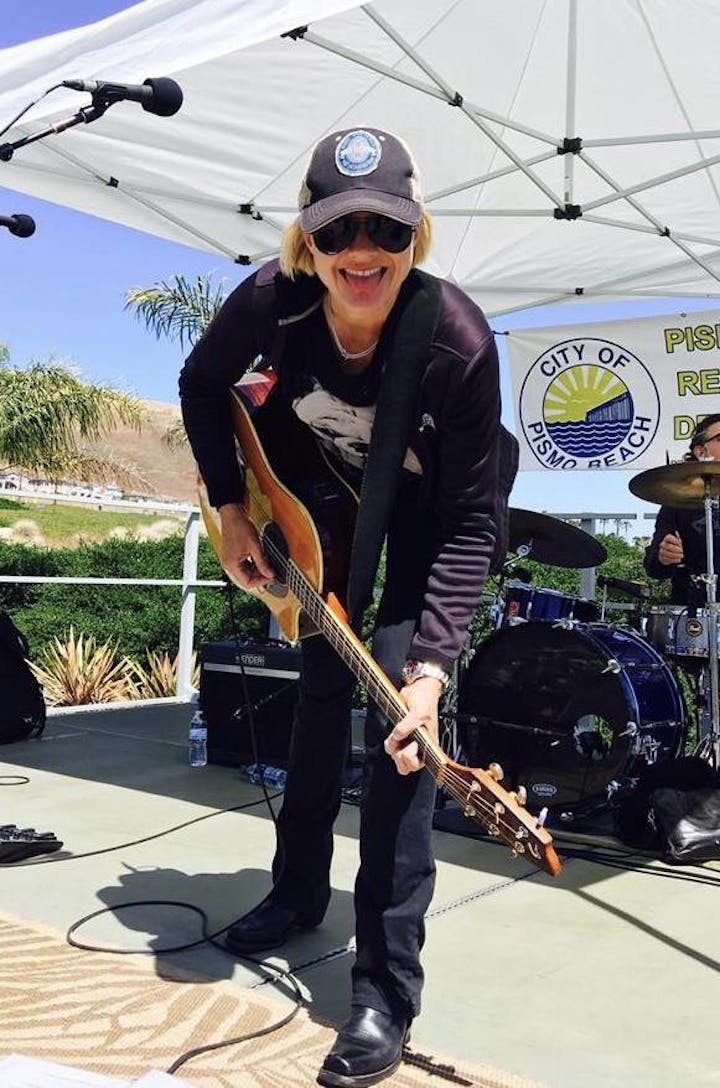 Donna Spangler of "Pet Moms"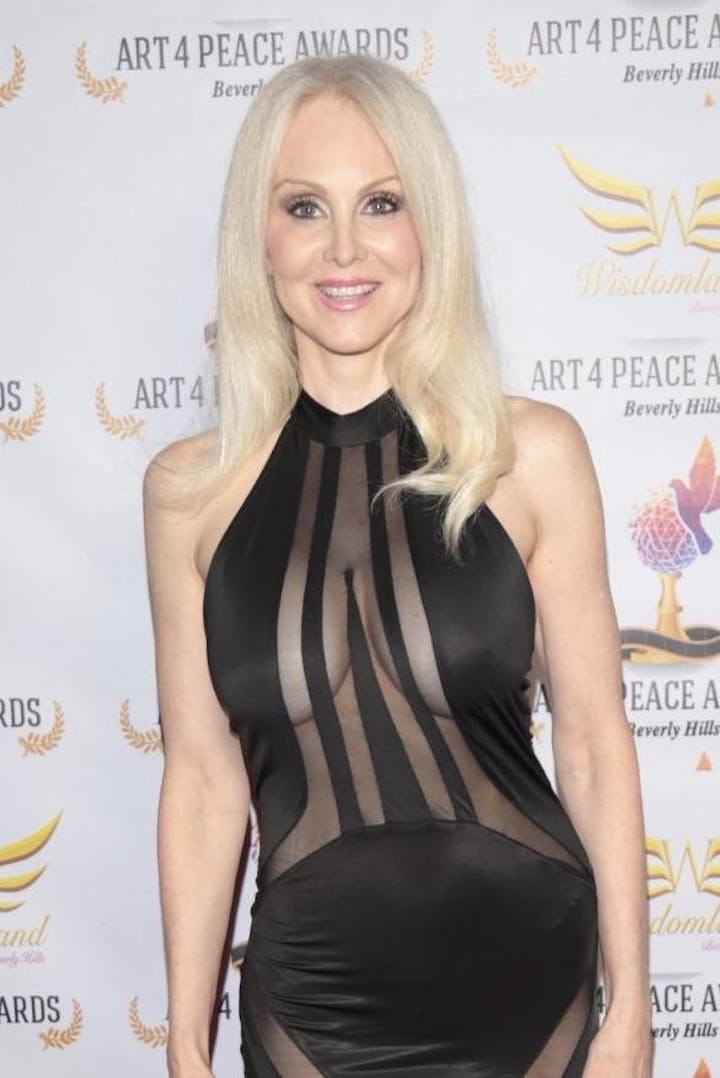 Animal Activist Sheena Gao and Evie Bañuelos will perform somewhere over the rainbow.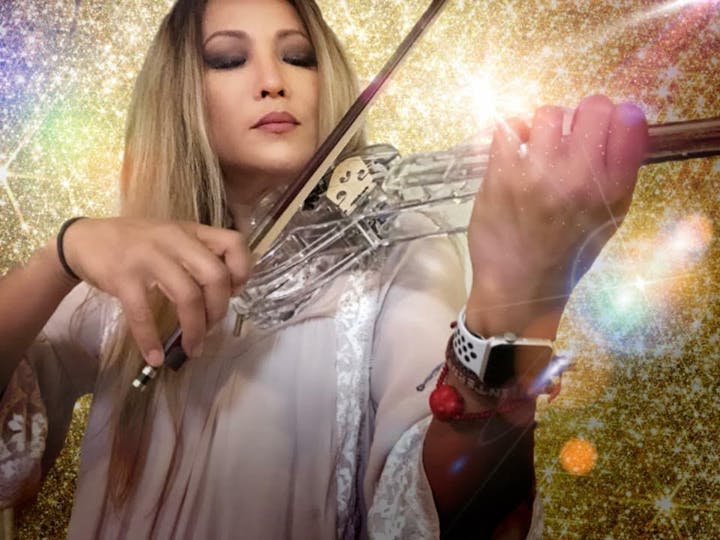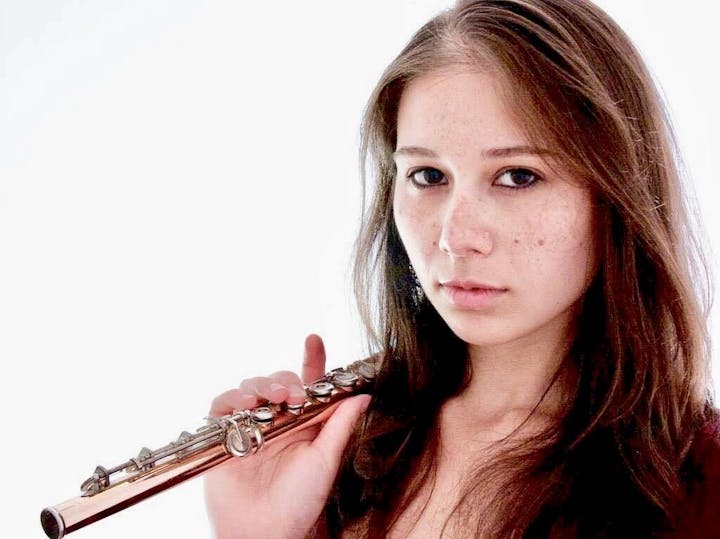 The Cause:
Puppies without Borders is a noble outreach program to end the suffering of puppies in poverty stricken communities.
The project was spearheaded by Saint Martin's Animal Foundation's Board Member Evie Bañuelos in late 2018.
On a trip to Mexico with family, Evie witnessed homeless puppies being attacked by other stray dogs and starving to death in the streets. They were being hit by cars and dying of curable illness. It was overwhelming and heartbreaking.
Many of these puppies roaming the streets had injuries like broken limbs and horrible skin issues which had to be treated immediately. Our team knew something had to be done for these fur babies in 2019, so we started PWBP - the Puppies Without Borders Project.
Meet Huckleberry. Huckleberry was found with a broken leg, bone skinny and very frightened. He now has a wonderful home in Southern California where he is truly loved.