PUPPETRY SHORTS BLOCK

Saturday, March 29, 2014 from 5:00 PM to 6:15 PM (EDT)
Event Details
As part of our 10-day celebration of the moving image, the Atlanta Film Festival proudly presents the Puppetry Shorts Block (65 min); programmed by Beau Brown, Elizabeth Leary, Kristy Breneman, and Christina Humphrey.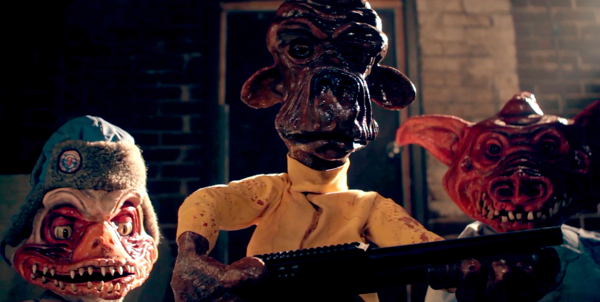 SCREENING DETAILS
Location: 7 Stages Theater, Main Stage
Seating Time: 4:30PM (5PM showtime)
Price: $10.00
Run Time: 65 minutes
Line Information: Ticket buyers will be admitted into Priority Seating Group B; a greeter will be available at all ATLFF venues to guide you to the correct line.
After Party: All Saturday, March 29th ticket-buyers are invited to join our filmmakers, sponsors, community partners, and staff for our after party at the Highland Inn Ballroom; festivities will kick off at 9PM. 

PROGRAMMED SHORTS
Klonox
Thomas Guerigen – France - 5:08
 – In a strange world, an army of tanks is moving forward relentlessly. Inside one of them, we discover the sad and monotonous world of soldiers but suddenly a strange encounter occur or something strange happens.
The Strings of My Fate
Thomas Guerigen – France - 4:32

The Country Mouse and the City Mouse
Sara Stanton, Mia James, Rachael Hayes, Sylvie Macmillan, Roisin Larkin – UK - 8:12
Fish
Michael Patrick O'Leary, Katherine Fahey – USA - 4:40
 – Wye Oak's music video—"Fish"—combines the ancient art of shadow puppetry and modern film to tell the tale of a man's transformative journey through a surreal watery landscape.
Not Alone
Trish Sie – USA - 3:55
 – A lonely sock searches far and wide for its mate.
Puppet Earth: Episode 1
Laurens Roorda, Thijs Molenaar – Netherlands - 7:21
 – A documentary about yet undiscovered and unknown life on Little Barrier Island.
Being Doug
Michael Van Orden – USA - 21:05
 – After a bizarre body switch, Doug, a shy puppeteer, finds himself inside the body of his ventriloquist puppet, Sid, while Sid has now come to life and taken over Doug's body, forcing Doug to learn to gain control of Sid before Sid gains control of the woman Doug loves.
What's for Dinner?
Miron Gusso – USA - 1:28
 – Spices from all around the world, fight out to be featured for dinner.
Ed is a Portal
Darrell C. Hazelrig – USA - 9:22
 – "Ed is a Portal" is a sci fi comedy by the New Puppet Order about all of life's little headaches: obnoxious coworkers, slovenly roommates, and having an interdimensional gateway growing in the back of one's head.
Screens With:
It's All Over Now - performed by Blair Crimmins and the Hookers - Ted Redman - USA
Winner from the Creative Loafing Short Cuts Contest. 


For trailers and additional information regarding the Puppetry Shorts programming, please visit the block's home on our festival website here.  
 --------------------------
Beau Brown is an Atlanta Film Festival Special Guest Programmer and the Director of Atlanta's Puppet Slam, The Puckin Fuppet Show; officially recognized and sponsored by the national Puppet Slam Network.
All puppetry arts programming for our 10-day festival was carefully curated by Beau, Elizabeth Leary, and our festival programmers, for the 2014 festival audience and filmmakers.
-------------------------- 
ADDITIONAL FESTIVAL INFORMATION 
Oye! There's more?! Yes, but just a little. 
MEMBERSHIP INFORMATION
Whether you're interested in a casual festival experience, or an all-out access-all kind of experience, we have an affordable option for you. Even if your plan is just to see a couple movies, you might find that our MovieHopper Card is well-worth the $50 investment.
At $50, if you attend (5) screenings, your investment is fully paid for; and even if you don't attend (5) screenings during the festival, your MovieHopper card comes with a year-round membership (includes discounted and free screenings, workshops, and events).
Click here for further badge, MovieHopper Card, and membership details.
HELPFUL LINKS
Atlanta Film Festival -- Our main festival website; everything about everything is here!
Box Office FAQ -- Ticketing, membership, and box office questions, answered.
Membership Information -- Save money, see movies. Become a member today!
SCHED -- View our online schedule, purchase your tickets; all from one location, on your computer, or from a mobile device.
REFUND POLICY
All festival sales made online, or at the festival box office, are final upon purchase. If you have any questions regarding this matter, please contact our box office personnel using the information provided below. 
CONTACT OUR BOX OFFICE 
At all festival venues, box office will open 1-hour before the first screening of the day, and will close 30 minutes after the last screening of the day commences.
Our box office team loves texts -- for the quickest response to your inquiry, send us one!
Text/Call: 470-296-0170
Email: ticketing@atlantafilmfestival.com 
Messages left by phone, email, and/or text, outside of the box office hours, will be answered upon the next box office opening.
-------------------------- 
Stay up-to-date on all festival happenings and contribute to the social experience of other festival-goers by using our #ATLFF hashtag! Everyone here at Festival Headquarters loves photos and can't wait to see your favorite festival moments!
Thank you for supporting our local film community and the Atlanta Film Festival!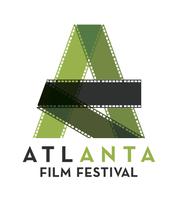 Organizer
The Atlanta Film Festival is a membership-based 501(c)(3) arts non-profit with a mission to lead the community in creative and cultural discovery through the moving image. ATLFF presents a diverse slate of year-round offerings for film-lovers, filmmakers, and industry professionals.  Year round programs —screenings, parties, panels, workshops, and other educational events –provide a forum for building the community of film lovers and film supporters.  By bringing audiences and filmmakers together, the Festival has the opportunity to broaden the perspective of both artists and moviegoers.