PUP AID 2010

Sunday, September 19, 2010 from 10:00 AM to 5:00 PM (BST)
Event Details
ROCK STARS AND SOAP STARS MAKE A STAND AGAINST PUPPY FARMING AT PUP AID 2010
Celebrities including Gavin and Stacey's Joanna Page, rock legends Liam Gallagher and Paul Weller and stars from EastEnders and The Bill will be getting tongues – and tails – wagging, as they lend their support to PUP AID 2010.
The event which aims to raise awareness of the cruel puppy farming industry, is the UK's first-ever charity boutique music festival and celebrity-judged dog. It will take place at the picturesque Stanmer House, in über-dog-friendly Brighton, on Sunday 19th September.
In addition to the celebrity-judged dog show and boutique music festival a classic Epiphone Casino guitar will be up for auction on the day, signed by rock legends Liam Gallagher, Paul Weller, Gary Moore and The Clash's Mick Jones. The money from the auction will go to Dogs Trust Shoreham, the Kennel Club Charitable Trust, which invests money in dog health research and dog welfare charities and Oldies Club – a small charity re-homing older unwanted dogs.
Why not support PUP AID 2010 with all your human and canine chums, and help make a massive difference for all the UK's dogs.
PUP AID 2010 Stanmer House, Stanmer Park, Brighton, £6 in advance online or £8 on the gate. A proportion of entry money will be donated to Dogs Trust Shoreham and Scruffts entry money to the Kennel Club Charitable Trust.
Provisional timing of Dog Show Classes, Music, and Doggy Demo's
Time
 
Dog Show Class & Judges
Main Stage
10.00am
Doors Open to Public & Dogs/Registration starts
 
 
10.30
PUP AID 2010 is officially opened by Mayor of Brighton & Hove Cllr Geoff Wells
 
 
 

Compere: Annabel Giles

TV personality
 
 
10.45
Parade of Rare British Spaniel Breeds
 
 
11.00

 Have-a-go Agility

Rex Factor Auditions start

 

Soul/Blues/Rock

11.20
Canine Partners Demonstration
 
 
11.35
 

Best Pedigree

judged by

Helen & Maggie dog-friendly tea-shop owners!!

Julie-Anne Gilburt artist

Dan ink-d gallery


sponsored by

 
11.40
 Have-a-go Agility
 

Folk/acoustic

Midday
 

Scruffts 'Prettiest Bitch'

judged by

Juliet Johns model

Lucy Clarkson model

Jo-Emma Larvin model

sponsored by

 
12.20pm
 Have-a-go Agility
 

Bright Indie/Pop

12.45
 

Scruffts 'Child's Best Friend'

judged by

David Spink actor

Chris Elisson actor

Kirsty Dillon actress

Cllr Ann Norman dep mayor b&h


Nik Downs pub landlord

Pamela McKellar restaurant owner


sponsored by

 
13.00
 Have-a-go Agility
 

Acoustic/folk

13.30
 

Scruffts 'Golden Oldie'

judges

Joanna Page actress

Andrea Fox juice fm dj

Mark Stacey celeb auctioneer


  sponsor TBC

 
13.45
 Have-a-go Agility
 

Pop/Rock/Country

13.50
Canine Partners Demonstration
 
 
14.00
 Have-a-go Agility

Best 'Stand Up Dog'

judged by

Stephen Grant comedian

Chris Pacey comedian

Robin Buckland comedian

Chris Brazier comedian


Ged Butcher comedian

sponsored by

 
14.15
PARADE OF EX-BREEDING PUPPY FARM BITCHES 
 
 
14.25
 Have-a-go Agility

'Most Glamorous 6 Legs'

judged by

Meg Mathews designer

Julian Bennett tv presenter

celebrity tailor

Barry Windham cobbler


Peter Jarette socialite/gossip tv


Emma Saxby interior designer

sponsor TBC

 
14.30
 
 

Teen/Punk/Pop

14.45
Parade of Rare British Spaniel Breeds
 
 
15.00
 

Scruffts 'Handsomest Dog'

judged by

Carol Cleveland actress

Gary Forde hairdresser

Julie Cowell mother (!!)

Stephanie St James pr


sponsored by

 
15.15
 
 
Rizzle Kicks

15.45
 

Best in Show

 
16.00
 
 

Rex Factor Final

sponsored by

16.15
 
 

Sara Abbott Paws for Pawtrait presentation

16.20
 
 

Signed Guitar Auction 

with

celeb auctioneer

16.30
 
 
Chris Difford (Squeeze)
17.00
PUP AID 2010 Ends :-(
 
 
Please note: there will be live music throughout the day at this event.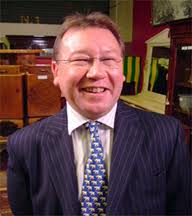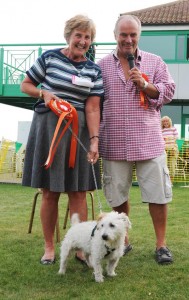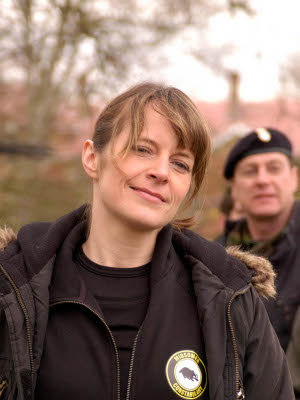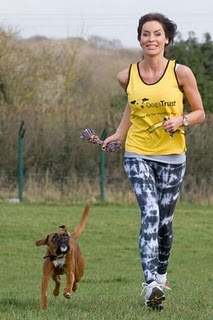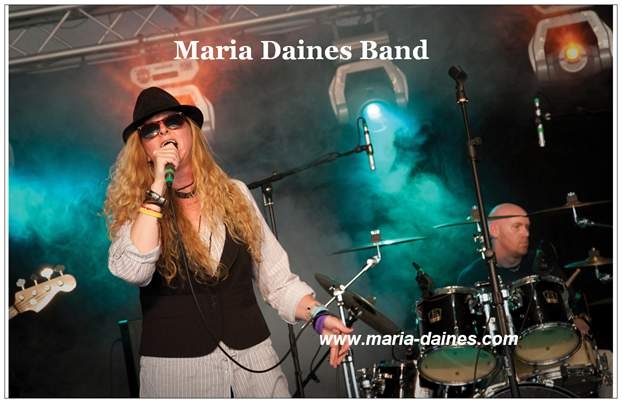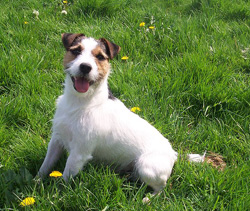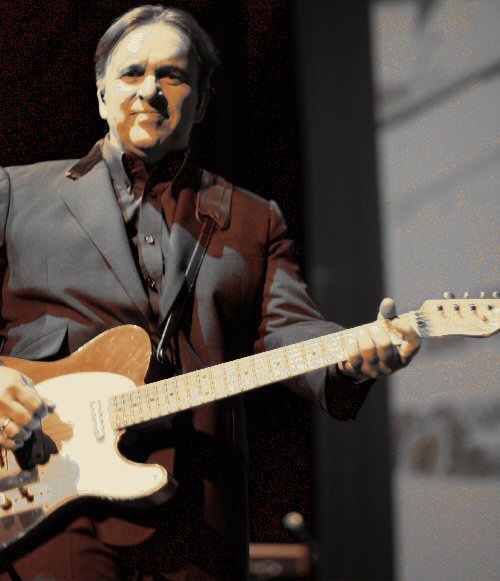 Puppy farms, located in remote areas in the British countryside, mass-produce sick and unsocialised puppies that are then sold online, from pet shops, free newspapers, or even motorway service stations – often falling sick or even dying shortly afterwards or perhaps needing thousands of pounds of veterinary treatment.
This battery farming of dogs on such a massive scale is purely done for profit and fuelled by greed – and all at the expense of the health and welfare of not just these poorly pups, but also the thousands of poor breeding bitches and stud-dogs too.
PUP AID 2010 is about choosing a happy and healthy dog by adopting from a rescue shelter or responsible breeder, and is the brainchild of Brighton-based TV Vet Marc Abraham, resident vet on ITV's This Morning, Sky1's My Pet Shame and More4's dfs Crufts.
"Puppy farming has been going on in this country for years with no-one able to stop it," Marc says. "By raising awareness as much as possible with live music and dog-loving celebrities, we can all help to stop the growing demand for these poorly pups and finally end the pain once and for all. We hope that as a result of this event people will remember to go to a rescue home or to buy a puppy from a Kennel Club Accredited Breeder, rather than unwittingly fuelling the cruel puppy farming trade. This will prevent the suffering of millions of dogs now and in the future."
PUP AID 2010 is a fun day out for every member of the family – especially your four-legged ones – with games, raffles and prizes galore.
People can enter their crossbreed dogs into the Kennel Club's ever popular Scruffts competition, which will be judged by dog-loving celebrities including actress Joanna Page (pictured), David Spinx (best know as Keith Miller from EastEnders) and Chris Ellison (DI Burnside from The Bill). Finalists will go through to the Scruffts grand final at Discover Dogs in Earls Court, London on 13-14 November and money raised from entries (£2 per dog) will go to the Kennel Club Charitable Trust.
Other fun classes for pedigrees and cross breeds include Most Glamorous Six Legs (owner and dog) – judges of which include designers Meg Matthews and Louis Mariette, as well as Best Stand-up – the dog who stands up best on their hind-legs – judged by Brighton's top stand-up comedians!
For those people who want to practice their singing, there's dog-themed Karaoke with the top three singers going through to the live Rex Factor final on the main stage in front of a panel of celebrity judges!
There will be a moving parade of rescued ex-breeding puppy farm bitches, exciting displays by Canine Partners and rare British dog breeds, as well as free training advice, microchipping and have-a-go agility.  And as part of the mouth-watering Brighton & Hove Food Festival, gourmet chefs will be cooking healthy and locally-sourced tasty treats for visitors and their dogs.
With so many people still unaware that puppy farming even exists, prospective puppy-buyers sadly don't know how to spot the tell-tale signs of when someone is trying to sell a puppy produced in such a cruel way, so check out the Choosing a Puppy tips (below).
Auction Prizes
Dog Show Prizes kindly donated by:

Best Turned Out (Dog & Owner)

CHECKLIST FOR CHOOSING A PUPPY
1. Consider checking out the Dogs Trust and Kennel Club Breed Rescue Directory.
2. Always contact the Kennel Club first for their list of reliable and reputable Kennel
Club Accredited Breeders if you're considering buying a pedigree dog.
3. Always do your research into breed, temperament, training and exercise needs,
coat-type, size and life expectancy.
4. Never buy because you 'feel sorry' for the pup – its mother and father are still
suffering and will be used again to fill the space you've just created.
5. Never buy from a pet shop, online or free newspaper ad.
6. Always ask to see the puppy interacting with its mother.
7. Beware of puppy scams: there should be no excuse why the mother isn't there
8. Be wary of multi-breed dealers. Many puppy farms and dealers will have more than one breed for sale.
9. Beware of dealers/sellers who won't take the pup back if any problems arise.
10. Be prepared to wait and be put on a waiting list. Don't buy on impulse – a well-bred pup will be happier and healthier in the long term.
11. Walk away if it doesn't feel right – a responsible breeder will never pressure you into buying a pup.
12. Be prepared to be asked as many questions as you'll ask the breeder – a responsible breeder won't sell to someone who's not suited to their breed.
13. Listen to advice from responsible breeders – they are experts for that particular breed.
14. Support PUP AID 2010 to raise awareness about puppy farming and encouraging
adopting from rescue and buying puppies from responsible breeders.
Booking Terms & Conditions
Updates
By registering for this event, you are agreeing to receive updates from ThePet.net about upcoming relevant events. We will not pass your contact details on to any third parties.
Payment
A booking fee of 80p per ticket will be charged on top of the ticket price.

If you experience any problems using Paypal or would prefer not to use these systems to pay for the event, simply email andrew@thepet.net
Refunds
If you are unable to attend the event, a substitute attendee is always welcome. Simply email andrew@thepet.net with the new attendee's name and email address. We are unable to refund tickets once they have been purchased.

ThePet.net will not accept liability for any transport disruption or individual transport delays and in such circumstances normal cancellation restrictions apply. 
It may be necessary for reasons beyond ThePet.net's control to alter the content, timing or venue.
When & Where

Stanmer House
Stanmer Park
BN1 9QA Brighton And Hove
United Kingdom


Sunday, September 19, 2010 from 10:00 AM to 5:00 PM (BST)
Add to my calendar
Organizer
ThePet.net aims to provide the most up-to-the-minute source of pet information available on the web, by pet owners for pet owners, and enhancing the lives of not only your pets and you the pet owner, but those businesses that care about pets as much as you do too.
It was launched in October 2008 by veterinary surgeon Marc Abraham and online media expert Andrew Seel.
We are passionate about pets, as well as all aspects of our pet industry; especially value-for-money, customer service and those businesses that pride themselves on always putting your pet first not profit.