High Fives and Stage Dives Oahu promotes local Punk, Hardcore and Pop music from the Honolulu Area and is run by Rian Shannon.
About this event
August 14th, 2021, is the first official LIVE show back for HFSD Oahu.
This show will offer acoustic performances from:
-Summer Street, a local pop punk powerhouse lead by Scott Magz.
-Jonny Random a local Ska/Punk/Raggae artist known for his long-time band "SMITZ".
-Mel, Rian and Cole Strona. Mel, Rian and Cole have been performing pop/punk and pop acoustic covers for a long time and have recently joined forces to perform together. Rian plays in a local Hardcore Band called "Oceans Deep" and Cole plays in a local Metal Band called "Skylene".
Get ready for an energetic night full of sing-a-longs from all your favorite bands! Pop, Punk, Emo and more!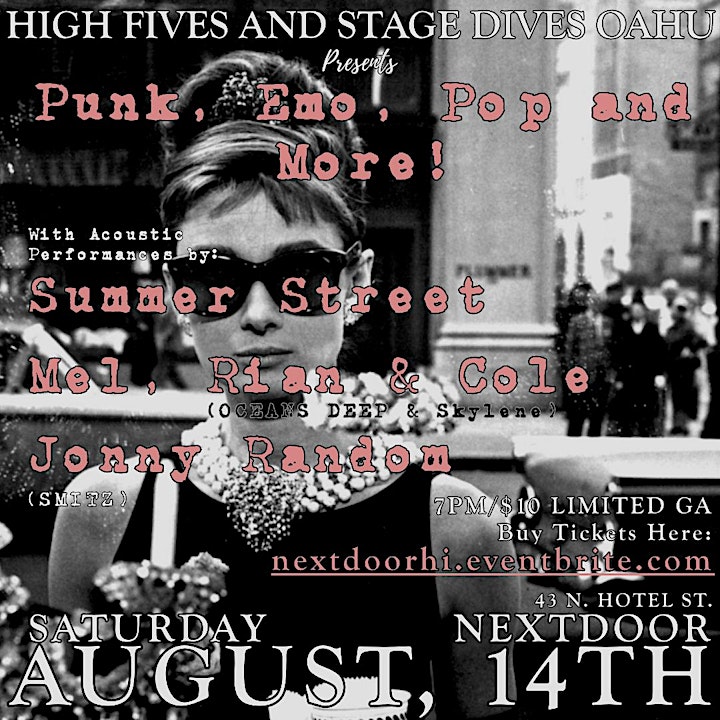 Organizer of Punk, Emo, Pop and More!