Description

Pumpkin Fest in The KITCHEN
Presented by The Trustees
Saturday, October 28th is Pumpkin Fest in The KITCHEN! We're celebrating this beloved autumn fruit (yes, it's a fruit!) with samples of our favorite pumpkin foods and beverages from the Boston Public Market, plus hands-on pumpkin activities.
Pumpkin Fest in The KITCHEN
Saturday, October 28
12:30-2:00 OR 2:30-4:00 pm
The KITCHEN at Boston Public Market
100 Hanover Street
Boston, MA 02108
Taste the pumpkin offerings at the Boston Public Market! The following vendors will be providing samples at Pumpkin Fest:
Pumpkin pie - Sienna Farms
Pumpkin beer & cider - Hopsters Alley
Pumpkin wine - MA Wine Shop
Pumpkin chocolate - Taza Chocolate
Pumpkin ice cream - Crescent Ridge Dairy
Pumpkin donuts (allergy-free) - Jennifer Lee's Bakery
Bring the whole family for a pumpkin-filled afternoon!
Entrance fee: $5 per person (donation to The Trustees of Reservations). Pumpkin Carving is an additional $15 per person + $5 for tasting (limited availability).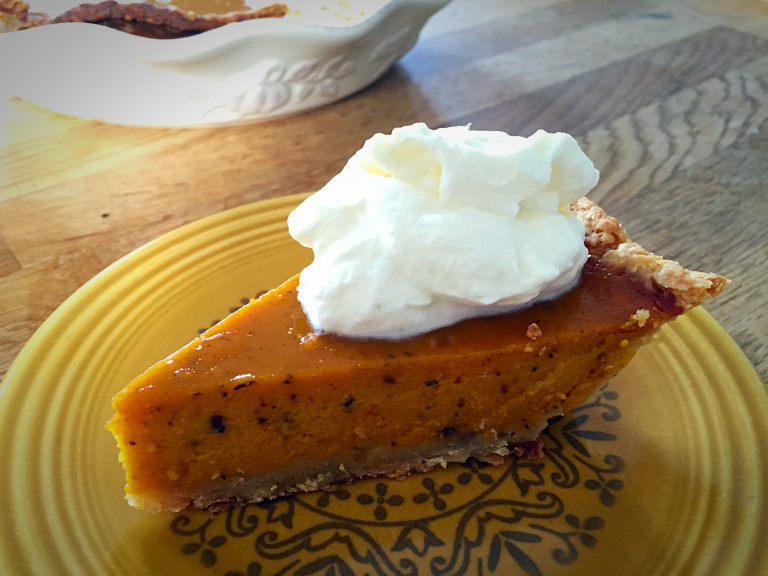 Tastes & Activities
We're planning a packed day of fun! Come prepared to eat and drink pumpkin recipes from Market vendors and get your hands dirty as you carve and decorate your jack-o-lanturn (bonus: we do the cleanup).
Pumpkin Carving & Decorating
Pumpkin carving and decorating with Red Apple Farm | Pick a pumpkin to carve and decorate as you please. We'll provide all the materials and the space for you to get messy! Try samples of Red Apple Farm fresh apple cider and their varieties of apples as you carve your Jack-O-Lantern masterpiece. Pumpkins cost an additional $15 per person. Limited supplies available (20 pumpkins total), so reserve your spot now!
Pumpkin Recipe Tastes w/ Boston Public Market Vendors
Pumpkin Pie Demo & Tasting w/ Sienna Farms | Guaranteed to be your new fall favorite, Siena Farms brings you a pumpkin pie recipe that pulls in the season's best ingredients. They combine their Long Island Cheese Pumpkin and Kabocha Squash for a creamy and nutty pie filling, brightened with fresh ginger and Curio Spice Co.'s Kandy Spice. Perfect your pumpkin pie recipe for family gatherings this holiday season! Siena Farms will be demoing how to make this favorite treat and will provide slices to taste.
Pumpkin Chocolate Sampling w/ Taza | Pumpkin Chocolate? Oh yes! Taza Chocolate will be sampling their NEW Dark Bark flavors with pumpkin seeds.
Pumpkin Ice Cream Sampling w/ Crescent Ridge | Crescent Ridge will be sampling their fresh-from-the-farm, locally-made pumpkin ice cream. Rich, flavorful & just the right amount of spice.
Pumpkin Wine Sampling w/ MA Wine Shop | Taste Pumpkin Wine! Massachusetts Wine Shop will be sampling their pumpkin wine varieties: Les Trois Emme Stingy Jack Pumpkin wine is made in New Marlborough, MA. This award-winning Cayuga white wine is infused with pumpkin and spices! Hardwick Vineyard and Winery Pioneer Pumpkin Wine is made in Hardwick, MA. This semi-dry white wine blend is made with fresh pumpkin and Autumn spices.
Pumpkin Beer & Cider Tasting w/ Hopsters Alley | Try local pumpkin beers and ciders curated by Hopsters: Cape Ann Brewing, Pumpkin Stout & Downeast Cider, Pumpkin Blend.
Pumpkin Donuts with Jennifery Lee's | Jennifer Lee's Bakergy is completely free of gluten, dairy & other allergens, but their pumpkin donut will still blow your mind. You have to try this.
Entrance fee: $5 per person. Pumpkin Carving is $15 per person (+$5 tasting). Limited availability so get your tickets today!