Sales Have Ended
Ticket sales have ended
Thank you for your interest. Please visit pulveredu.com for an alternate class.
Event Information
Refund Policy
Refunds up to 7 days before event
Sales Have Ended
Ticket sales have ended
Thank you for your interest. Please visit pulveredu.com for an alternate class.
Science Behind Climate Change: An Astronomer's Perspective taught by: Shanil Virani
About this Event
The Science Behind Climate Change: An Astronomer's Perspective
According to independent analyses by NASA and the National Oceanic and Atmospheric Administration (NOAA), Earth's average global surface temperature in 2019 was the second warmest since modern record-keeping began in 1880. In fact, 2019's average temperature was second only to that of 2016 and more importantly, continued the planet's long-term warming trend: the past five years have been the warmest of the last 140 years and every decade since 1960 has been warmer than the decade prior.
What is the science behind anthropogenic climate change? How do we know it's human progress and activity that is largely responsible for the global warming our planet is expounding? Join astrophysicist Shanil Virani as he provides an astronomer's perspective on this controversial and contentious topic that ought not to be.
This class is a live class. To maximize your time, come prepared with questions.
Questions about classes at pulveREDU? Please contact: lauren@pulverstudios.com
_____________________________________________________________________________________________
Shanil is an award-winning astronomer, a passionate science educator, creator/host of Our Island Universe, & co-author of Daughter of the Stars, a photo-book about light pollution and the loss of night.
Shanil did his undergraduate work in Physics and Philosophy at the University of Waterloo. He did his graduate work at Yale University where he studied supermassive black holes lurking at the centers of galaxies in the nearby and distant Universe. He was awarded the 2009 Chambliss Astronomy Achievement Award medal by the American Astronomical Society for exemplary research as a graduate student. Prior to Yale, Shanil spent 5+ years at the Harvard-Smithsonian Center for Astrophysics as part of the Science Team of the Chandra X-ray Observatory, NASA's flagship, space-based, X-ray mission. While at the Smithsonian Astrophysical Observatory, he received several NASA Achievement Awards and awards of distinction from The Smithsonian Institution for his contributions to the operations of the Chandra X-ray Observatory. In 2013, he was appointed a Solar System Ambassador by NASA's Jet Propulsion Laboratory. Solar System Ambassadors communicate the excitement of JPL's space exploration missions and information about recent discoveries to people in their local communities. In Fall of 2017, Shanil was nominated for James Madison University's Distinguished Teacher Award. He has authored or co-authored over 100 publications in scientific journals that have been cited more than 3,000 times.
Shanil created and hosts #OurIslandUniverse, a look at all things space and how what goes on ``up there'' affects our life ``down here''. The central themes are to promote the public understanding of science, our exploration of the natural world, and how modern science is really a continuation of our species natural desire to understand the cosmos and our perspective within it. Astronomy is a shared cultural connection and by telling stories of our past and present, he hopes to inspire the future. You can find episodes of the show and subscribe to the series via Spotify and SoundCloud.
You can find him on Twitter as @shanilv where he invites you to continue the conversation with him.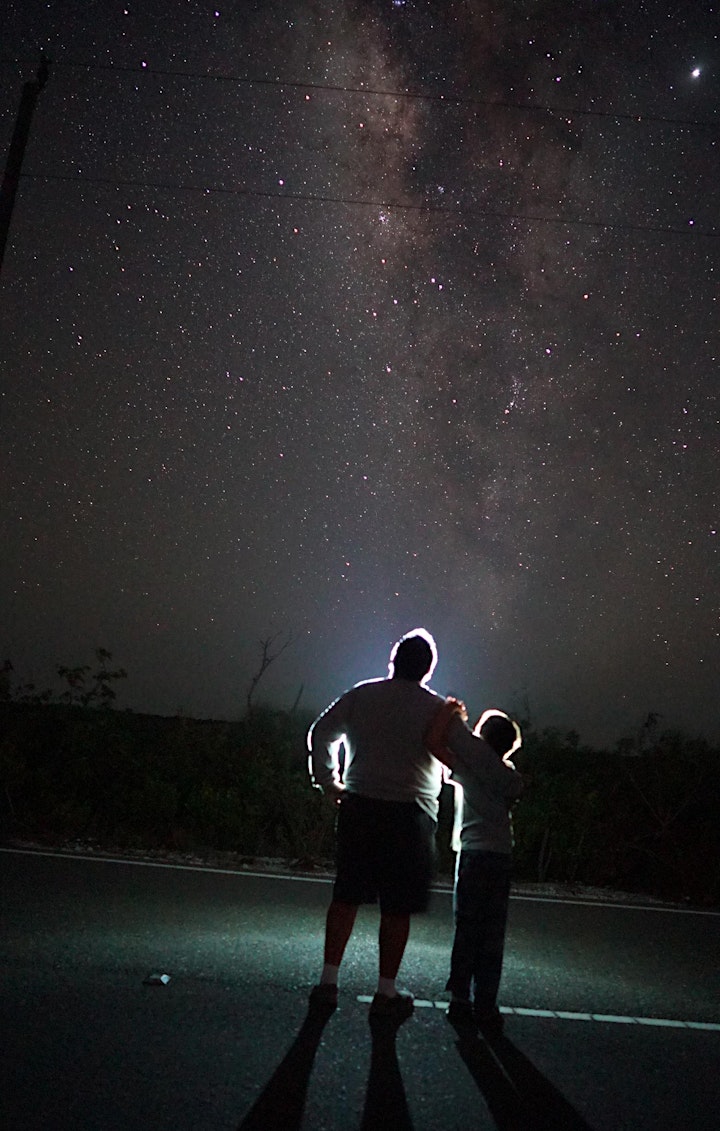 Date and Time
Location
Refund Policy
Refunds up to 7 days before event