Description
PULSE - Ja Hsieh 2017 Percussion Recital
Percussionist Ja Hsieh will perform a wide variety of exciting percussion works with a novel percussion ensemble, Percussion X, in the De Anza College Visual Performing Arts Center at 7 PM on October 21st.
Reviews:
"His confidence is well-founded, Hsieh indulges in an almost imperceptible 'swing' which, combined with some superbly dramatised crescendos, result in a forwards momentum that is more evoked than forcefully realised."
— William Yeoman, Gramophone Magazine
"For me that is what Taiwanese/American musician Ja Hsieh has achieved here with a frankly stunning performance."
— Steve Arloff, MusicWeb International
Program:
Snare Drum Suite by Siegfried Fink

Garage Drummer by James Campbell

The Timpani Tells… by Ja Hsieh

Spain by Chick Corea, Percussion Ensemble Version arr. by Mario Gaetano

Palta by Bob Becker

Suite for Solo Drum Set & Percussion Ensemble by Dave Mancini
Performers:
Ashley Kim - percussion, Jacob Wang - percussion, Shirley Huang - percussion, Richard Wu - keyboard, Gabriel Wan - Bass, Dave Luetger - percussion, Emily Hendrick - percussion, Mira Chatrathi - percussion, Zachary Chuang - percussion
Ticket:
$20 Early Bird (Eventbrite Website only)
$28 Student/Senior
$33 General
$ 105=4-packs
(408) 821-8075,ja@jahsieh.com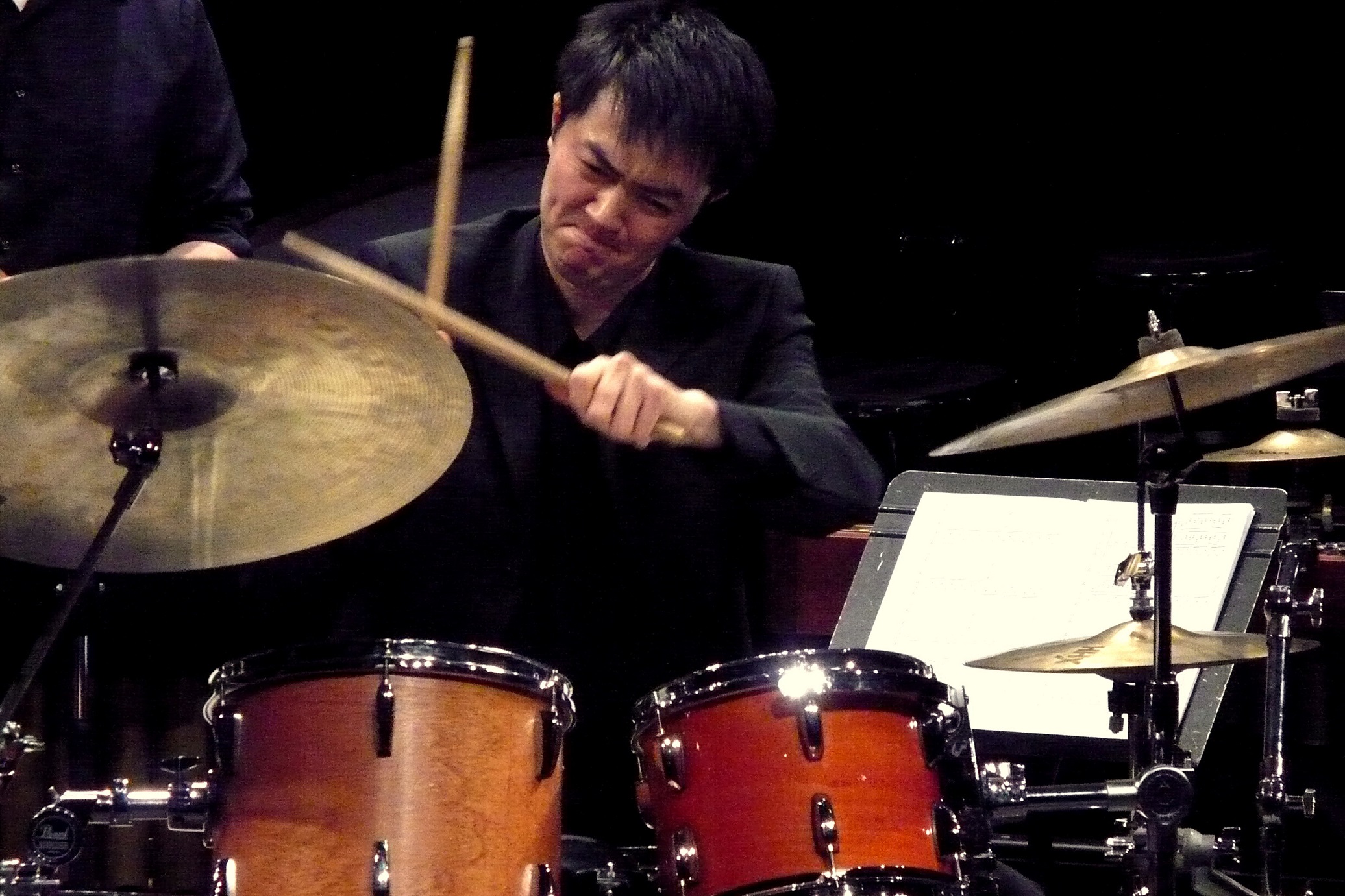 About Soloist:
A native of Taiwan, percussionist Ja Hsieh received his Doctor of Musical Arts degree at the University of Washington. His debut album, Bach on Vibraphone, can be heard on Spotify, iTunes, Amazon MP3, Google Play & CD Baby. He performs professionally and currently directs Cha Cha Percussion in the San Francisco Bay Area. For more information, please visit official website at www.jahsieh.com
Date and Time
Location
De anza College Visual & Performing Arts Center
21250 Stevens Creek Blvd.
(Parking Fee $ 3)
Cupertino, CA 95014
Refund Policy