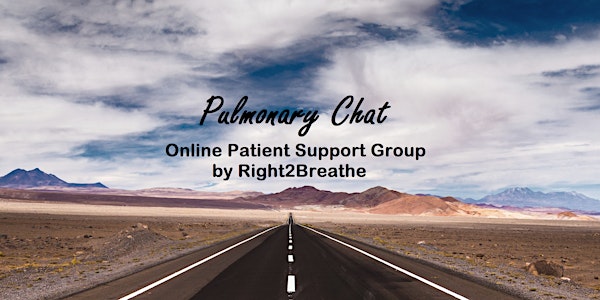 Pulmonary Chat: Online Patient Support
You Are What You Wear: featuring special guest speaker - Keith Robinson, MD
About this event
Individuals diagnosed with Chronic Obstructive Pulmonary Disease (COPD) have long felt the gap in knowledge around their disease states within the medical community. Now having navigated a global health crisis, these individuals once again find themselves in the pre-pandemic environment, but this time they are armed with a plethora of gadgets and health technology to monitor their condition and overall health.
Dr. Keith Robinson joins the Right2Breathe Pulmonary Chat Group to talk about the latest trends in technology and the opportunities for both the individual and their doctor to make better decisions in managing their COPD. Attendees will get to hear a high level overview of what is out on the market, future technologies in development, ways to talk to their physician and improve their overall COPD management, and much more.
This meeting is brought to you through a partnership with CAIRE, Inc.
https://www.caireinc.com/