Puget Sound World Usability Day 2014

Thursday, November 13, 2014 from 12:00 PM to 6:30 PM (PST)
Event Details
***Please go to http://bit.ly/1qExAqm for a ticket to the live stream event***
PHYSICAL EVENT IS SOLD OUT!
Puget Sound World Usability Day brings together a variety of User Experience (UX) disciplines for a one-day conference that celebrates one common goal:  Make services easier to access and products simpler to use.  World Usability Day is celebrated in more than 30 countries throughout the World on the same day, and the Puget Sound event will close out the worldwide program.  
Our conference features more than 20 leading UX professionals from Seattle, Bellevue, Everett, and Tacoma areas, and also recognized national and international guest speakers, who share practitioner tips, strategy, new methods, future research, professional advancement, business applications, case studies, educational perspectives, and other valuable insights and learnings related to a common theme.  
DETAILS
When:  Thursday, November 13, 2014 (main program from 12pm – 6:30pm, networking social 6:30PM - 7:30PM)
Where: Husky Union Building (HUB) Ballroom, University of Washington, Seattle
Audience:  Professionals, students, industry, government, and general public
Disciplines:  Research, Design, Business, PM, Dev, I/A, Content
Cost:   $22.50 (Professionals), $10 (Educator/Student), $10 (Seeking Work)
If you have a promo code or other discount given to you, please be sure to enter it at Checkout.  
OUR THEME IS "ENGAGEMENT" 
User Experience is all about engagement. Technology, products and services are usable when they  engage people. At work we strive to engage with those around us—whether they're users, customers, colleagues, or stakeholders. It means getting people on board with an idea, earning trust, and working toward mutual goals. We all know how challenging that can be.
This is the year to "think out of the box" and engage.  How can you engage people to use technology products and services? What kind of design thinking needs to be incorporated, to keep people engaged? How can you engage those outside our field, to understand the importance of a good user experience? Can we engage people to help changes those things that are not working well?
PROGRAM
 

 

 

Times
Affiliation
Talk Title
12:00-1:00

 

 

Tamara Adlin

Adlin, Inc.

Guru Heal Thyself: The Road to UX Greatness

 

 

 

1:00-2:00pm - Lightening Talks

 

 

Arry Yu

GiftStarter

Reinventing Gifting Together, For the Digital World

William Isenberger

Axis Studios             

Iconography and Responsive Web Design

Jason Civian

UW

Love your Process; Not Your Product

Jenny Greeve & Linsey Arnold

Anthro-Tech

Co-Designing with Clients

Tracy McNulty

Microsoft

Engaging stakeholders in qualitative data collection, or How I outsourced my job

Tegan Garland

Google

Mobile Accessibility

 

 

 

2:00-3:00pm

 

 

Kevin Schumacher

IMS Health

Digital Immigration: Engaging Technology Avoiders

Hugh McLoone

T-Mobile

Technology Product Goodness

Al Youngblood & Phillip Hunter                                         

UpTop & Amazon

Experience Profiles: A Method to Capture and Measure Customer Empathy

 

 

 

3:20-4:20pm

 

 

Chris Fox

SalesForce

Enterprise Software:  Why User Engagement Has Become Critical

Ashby Fiser

FrogUX

Turning Tools into Toys

Kelly Franznick

BlinkUX

The Challenge of Evaluating Usability for the Internet of Things

 

 

 

4:20-5:20pm

 

 

Yana Potashnik

Samsung

Going beyond useful and usable: Measuring customer emotion in UX research

Mariah Jackson

User Research International

The Empathy Method

Alexis Hiniker

UW HCDE

Texting While Parenting:  How Adults Use Mobile Phones When Caring for Children in the Playground

Stephen Giff

Microsoft

Why should I trust you? Factors in consumers decisions to opt-in... and share their data.




 

 

5:30-6:30pm





Eric Schaffer

 

Human Factors International

Industrial Strength User Engagement
SPONSORS

This event is being hosted by Microsoft, UW Human Centered Design & Engineering Department (UW HCDE), and UXPA Seattle.  Valued sponsors who have made this event possible include: Anthro-Tech, User Research International, Blink UX, and the Convexy UX conference. To learn more about how can sponsor World Usability Day, please visit our Website.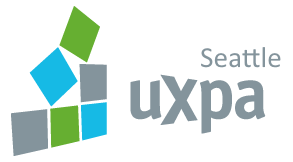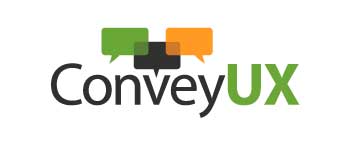 ABOUT WORLD USABILITY DAY

World Usability Day is a worldwide celebration about creating usable products, and is also an opportunity to educate the Public about the daily impacts and need for usability in our daily lives.  
Our goal is to make the world work better, be a better place for diverse communities, by serving the educational needs of those who create, manage, produce, and even consume products.  It is about reaching out to the common citizen and spreading the message:
Human error is a misnomer.
No one ought to put up with products and services that don't work well and meet their needs.
World Usability Day is celebrated in more than 30 countries throughout the World on the same day.  To learn more about World Usability Day, please visit our Website or go to the International World Usability Day.  
FAQs
Is my registration/ticket transferable?
Yes.  We will allow tickets to be transferred to another person before Wednesday, November 12th at 12pm noon.  After that no changes will be made.  Unfortunately we cannot offer refunds for this event. Click on this helpful link to change tickets to another person.   
What is the refund policy?
Unfortuantely, we cannot offer refunds on any ticket purchases for this event.   If you cannot go, or your plans have changed, consider transferring your ticket to another interested friend or colleague.  Click on this helpful link to change tickets to another person.   
Is my ticket tax deductible?
More than likely, yes!  Our TIN/TID# 47-1436001.  Please consult with your tax advisor for more details.   
What is the Parking at the UW HUB?
Parking is readily available in designated areas throughout the day in assigned garages.  Note that  UW Campus Parking enforcement is uncannily accurate, most especially when "you" decide to illegally park, so please park only in the designated areas  :)   We can't be responsible for fines or tickets from illegal parking.  
Locations of nearby parking spaces are found here:  http://depts.washington.edu/thehub/home/directions/     
For bikes, please check the link to see storage and security options. 
Are speakers guaranteed?
Sorry, but we can't guarantee speakers, times, and topics and appreciate your understanding.  We will, however, make every effort to keep the website and Eventbrite schedule updated.  
When & Where

4001 West Stevens Way NE
Husky Union Building - Ballroom
Seattle, WA 98195


Thursday, November 13, 2014 from 12:00 PM to 6:30 PM (PST)
Add to my calendar
Organizer
We are a group of dedicated UX professionals who come together to provide quality social networking events, design and research workshops, portfolio reviews, and educational outreach to the greater Seattle area.