Description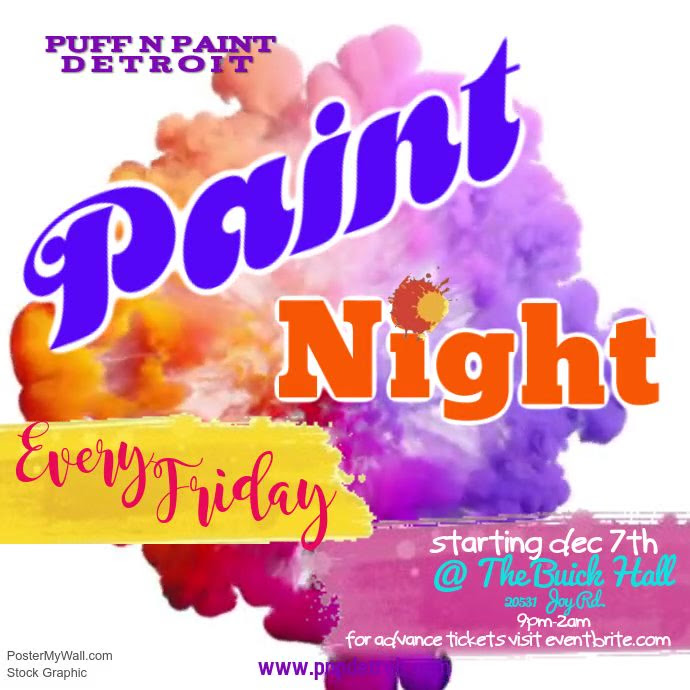 Puff N Paint Detroit isn't about making the perfect piece of art. It's about being part of an atmosphere that is relaxed, comfortable, open-minded, and allowing yourself to freely create your own original masterpiece.
Painters and cannabis-users of various levels of expertise and from all over the world attend Puff N Paint to experience a sense of community in an intimate, inspired setting. Learn what makes us the ultimate unique cannabis painting experience. Vendors onsite for all of your cannabis needs. $15 Painter ticket & $10 non painter ticket. PAINTING 9pm-11pm PARTY till 2am!!
Materials included
All paints, brushes, 11"x14" canvas panel, and any other required art supplies are included in the cost of the class.
Cannabis encouraged
Smoking, eating edibles, and other marijuana intake is allowed(and encouraged), but certainly not required.
Social Gatherings
Food & drinks available during all sessions.

Great times guaranteed
Come prepared to smoke, paint, chat, and probably laugh harder than you ever have before.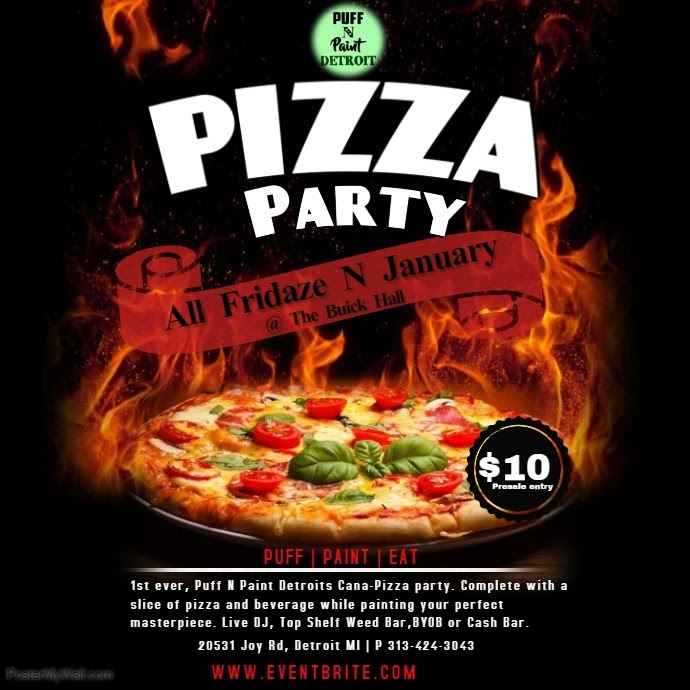 The consumption of medical marijuana by qualifying patients is permitted, so long as the patient follows the provisions set forth under the Michigan Medical Marijuana Act. The consumption of marijuana is only allowed on private property out of view from the public and cannot be consumed in any public place or property.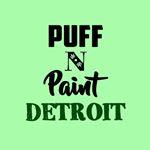 more info:
(313) 424-3043