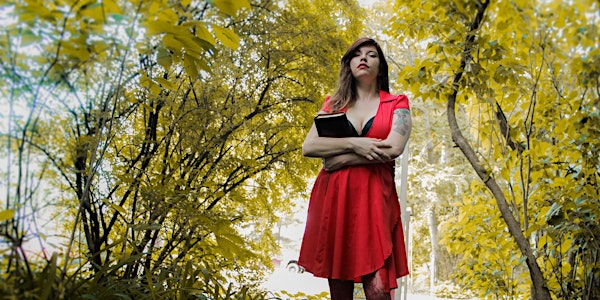 !PUFF! / Bad Attitude in VR and RR: Student Concert and Pizza Party
"!PUFF!/ Bad Attitude: Singing the character, and the 'Bubble Grunge Vignettes'' (Conor Jameson's capstone) is a collaborative concept album
About this event
AFAAB, Arts@Antioch and Museum Without Walls presents:
!PUFF! / Bad Attitude in VR and RR
Student Concert and Pizza Party 
Thursday June 24th, 8pm-10pm (after Colloquia) 
Attend at either the real Ant Farm Antioch Art Building or the virtual building (no special equipment required)      
"!PUFF!/ Bad Attitude: Singing the character, and the 'Bubble Grunge Vignettes'' (Conor Jameson's capstone) is a collaborative concept album blending music and fiction to depict the lives of seven women through a musical EP and anthology of flash fiction.
The real reality (RR) !PUFF! concert and pizza party will be presented in the Ant Farm Antioch Art Building (2nd floor screening room).
Antioch community members only (IRL). Limited capacity.
The virtual reality (VR) concert will be presented simultaneously in Mozilla Hubs here. You will create and name your avatar when you first log in. Please note that you must wear headphones during your session in the virtual building in order to avoid disruptive feedback.  You can speak or chat via text with others within the space. 
Over the next months the VR version of the art building will be open (unlike its real counterpart) for exploration, performance, and conversation. Inside you'll find an exhibition of distressed archives, speculative architecture, utopian musings, and a recursive video portal to the real art building.

--------------------------------------