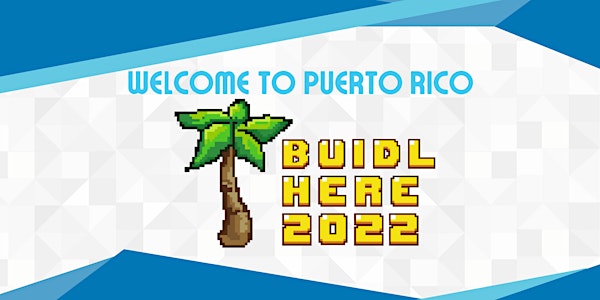 Puerto Rico: BUIDL HERE
"Puerto Rico: BUIDL Here" is a local conference in Vivo Beach Club created to illustrate why Puerto Rico has become the place to move to.
When and where
Location
Vivo Beach Club 7000 Carr. 187 RR2 San Juan, San Juan 00979 Puerto Rico
About this event
Why "BUIDL HERE"?
Puerto Rico has become the international destination for blockchain enthusiasts, not only in the Caribbean, but around the world. Web 3 brings new arrivals and locals together to BUILD projects. From venture funds to launching tokens, minting NFTs to developing dapps, the community continues to grow and BUILD in Puerto Rico.
BUIDL: Here is an intimate 400 person beach front conference located at Vivo Beach Club and Ocean Lab Brewery. Attendees will enjoy access to the Puerto Rico Blockchain Week opening party and the daylong conference, which will comprise of panels, fireside chats, and keynote speakers ranging on topics such as "why Puerto Rico?", regulatory and public policy issues, financial inclusion, and utility NFTs. In the evening, attendees will enjoy some time for relaxing and networking alongside a traditional pig roast dinner. Puerto Rican artists will also be on site showcasing their NFTs. This event is the kickoff event to the Puerto Rico Blockchain Week.
Why come to BUIDL Here?
• Learn about relocating to Puerto Rico
• Create or build a business in Puerto Rico
• Meet the local crypto community and businesses
• Learn about CryptoCurious, PRBTA's free weekly local education program taught in Spanish designed to make crypto more accessible
• Expand their brand presence on the island.
Topics and Guest Speakers to be announced soon.
About The Puerto Rico Blockchain Trade Association (PRBTA or the Association)
The Puerto Rico Blockchain Trade Association was established to build an inclusive cryptocommunity and propel Puerto Rico to the forefront of blockchain innovation. Be you a day trader or just cryptocurious, native or newly arrived, start-up or established corporation, this Association is for everyone on the island. For more information visit www.prblockchain.org