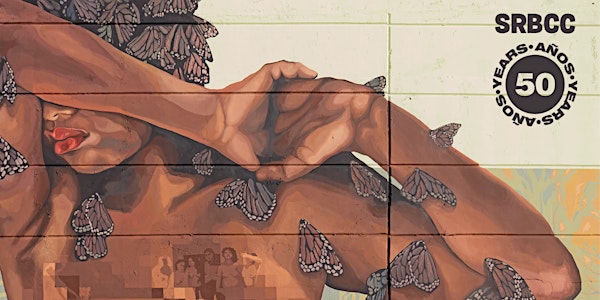 Puerto Rican Art as a Territory of Re-existence: A Decolonial Approach
Event Information
Location
Segundo Ruiz Belvis Cultural Center
4048 West Armitage Avenue
Chicago, IL 60639
Exploration of scholarship, and artists who contributed to the body and meaning of the continuous rebirth of Puerto Rico's visual culture
About this event
AFRORRIQUEÑES: Affirmation, Solidarity and Healing
May 25-27 2022 at Segundo Ruiz Belvis Cultural Center
A multi-day series committed to the continuous dialogue on Afrodescendencia.
Day 2: May 26 | 6 PM to 8 PM CST
Puerto Rican Art as a Territory of Re-existence: A decolonial approach.
Guest Speaker: Dr. Marielba Torres-Muñoz
The history of the arts in Puerto Rico has traditionally repeated, observed, and framed the achievements of artists based on their adherence to movements outside the islands, primarily in Europe and the U.S. historical and cultural responsibility to their own contexts of origin. This workshop we will incorporate and explore works of art, scholarship, and artists who contributed to the body and meaning of the continuous rebirth of Puerto Rico's visual culture.
Since 2018, Marielba co-directs the Interdisciplinary and Multicultural Institute at the General Studies at the University of Puerto Rico, Rio Piedras. She is an avid collaborator of the Centennial Celebration of Victoria Espinoza and Co-coordinator of Cumbre Afro ( 2022), at the University of Puerto Rico, Rio PIedras.
POSTER ART "PAZ PARA LAS MUJERES" BY COLECTIVO MORIVIV´I.
Date and time
Location
Segundo Ruiz Belvis Cultural Center
4048 West Armitage Avenue
Chicago, IL 60639