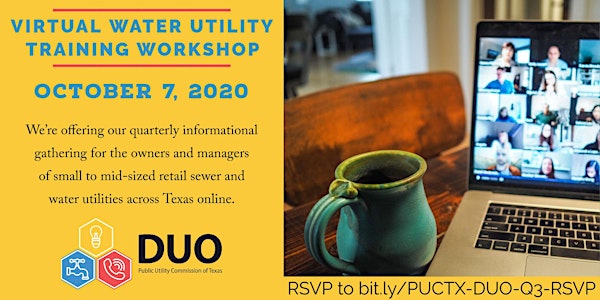 PUC of Texas Virtual Water Utility Training Workshop
This is a regulatory training event for the owners and managers of small to mid-sized retail water and sewer utilities across Texas.
About this event
In this virtual gathering of water utility leaders, the PUC's Department of Utility Outreach (DUO) will share insights on the key administrative, financial and legislative challenges facing water and sewer retail public utilities across the state of Texas. The day's agenda will include:
Agenda Coming Soon
 Sign up today and make plans to join your other industry professionals from across Texas and get the information you need to run your utility more efficiently. This workshop will be from the convenience of your own desktop. The Microsoft Teams Live Event login will be sent to participants 48 hours prior to event kickoff.